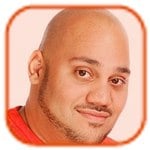 Posted by Andru Edwards Categories: Corporate News, Microsoft, Xbox Live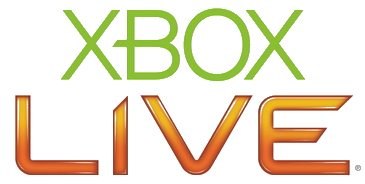 UPDATE: Microsoft responded to our request for comment with the following statement from a spokesperson, which indicates that the company regards the "xbox dump" user information as a minor phishing incident, not a major network breach:
"We do not have any evidence the Xbox Live service has been compromised. We take the security of our service seriously and work on an ongoing basis to improve it against evolving threats. However, we are aware that phishing attackers will occasionally post small lists of victims on public channels, and we will work directly with the impacted members to resolve any unauthorized changes to their accounts. As always, we highly recommend our members follow the Xbox Live Account Security guidance provided at www.xbox.com/security to protect your account."
Microsoft may be sweating out a possible rehash of Sony's PlayStation Network nightmare from earlier this year if an anonymous posting of dozens of purported Xbox Live Gamertags and passwords is what it claims to be.
We've seen an anonymous Pastebin.com data dump called "xbox dump" posted Monday that contains more than 90 supposed gamertags, most with associated email addresses and passwords.
Microsoft had yet to respond to a request for more information and it couldn't be confirmed Tuesday if the Pastebin document contained real Xbox Live user information. Even if a number of Xbox Live members had their private information compromised somehow, it obviously would remain to be seen if the "xbox dump" document was part of a larger security breach or just a one-off affair.
Click to continue reading Xbox Live Gamertags and passwords purportedly leak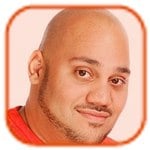 Posted by Andru Edwards Categories: Action, PlayStation 3, Trailers, Xbox 360
After months of speculation, Rockstar Games on Wednesday released a trailer for Grand Theft Auto V. In a little over a minute and 20 seconds, Rockstar sets the scene for the highly anticipated game and introduces what is presumably the main character.
The trailer answers a few questions. First of all, the game seems to be returning to the fictional state of San Andreas, specifically to Los Santos, a city based on Los Angeles. The narrator of the trailer also seems to be the main character. His voiceover suggests that he is a reformed criminal who has moved back to Los Santos to pursue a life on the straight and narrow.
He said he wanted to "retire ... from that line of work. Be a good guy for once. A family man." Gamers can assume that's probably not going to be the case, as the trailer progresses into clips of car chases and holdups.
But this is all purely speculation at this point.
Click to continue reading Grand Theft Auto V trailer [Video]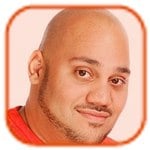 Posted by Andru Edwards Categories: Hardware, Microsoft, Xbox 360
Improvements to the Xbox 360 have apparently cut down on the number of "red ring of death" reports, but the console still requires more repairs than its competitors, according to data from PCMag's Readers' Choice Awards.
Approximately 10 percent of those polled for the survey reported having to take their Xbox 360 in for repairs over the last year, which was twice the rate of its competitors. However, that was a significant improvement over last year, when that number was 23 percent.
Many Xbox users are familiar with the console's "red ring of death," which replaced the glowing green center on the device's power button when the Xbox was on its last legs. Last year, former PCMag Editor Lance Ulanoff experienced the phenomenon after his son completed a Red Dead Redemption marathon on his Xbox 360. Though some Twitter users helpfully suggested that placing it in the freezer for a few minutes would solve the problem (really), he opted to send it in for repairs.
Last year, Microsoft unveiled a "slim" version of its Xbox 360 console at E3, which featured a redesigned case with a bit more ventilation than the original console. It included built-in 802.11n networking and a 250GB hard drive for $299.
Click to continue reading Survey says Xbox 360 failure rate falls to 10 percent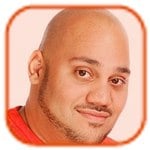 Posted by Andru Edwards Categories: Action, Electronic Arts, First Person Shooters, PlayStation 3, Xbox 360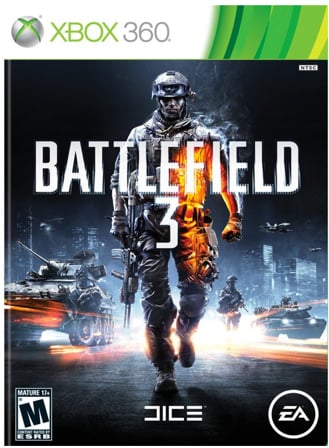 Electronic Arts said Monday that its Battlefield 3 game has sold five million units on a worldwide basis within its first week, the fastest-selling game in EA's history.
The company admitted to some server instability, however, but claimed it was minor: the average service uptime remained at 98.9 percent throughout the weekend, with only some "intermittent disruption of online services due to high volume," according to the developer.
Battlefield 3, the latest wartime first-person shooter title from DICE and Electronic Arts, arrived in stores on October 25th, launching the opening salvo in this fall's FPS conflict. Available for PC, PS3, and Xbox 360, Battlefield 3 arrives days before Infinity Ward's Call of Duty: Modern Warfare 3, which is slated for release on November 8th.
Click to continue reading Battlefield 3 sells 5 million copies in a week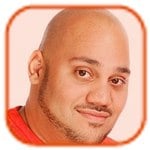 Posted by Andru Edwards Categories: Accessories, Hardware, Microsoft, Xbox 360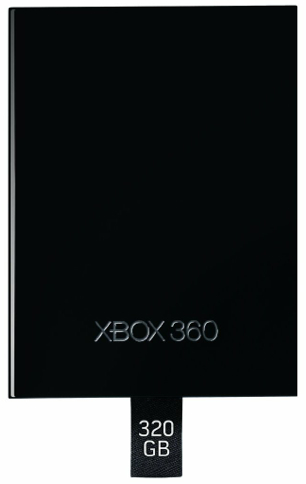 If you've got one of the newer Xbox 360 S consoles and are starting to feel the squeeze of having a lack of hard drive space, perk up! Microsoft is getting ready to release a 320 GB hard drive for the console, a 70 GB improvement over the 250 GB drive that ships with the console. You can pre-order the new drive from Amazon now for $126.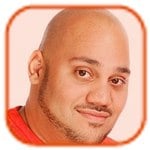 Posted by Andru Edwards Categories: Kinect, Microsoft, Xbox 360, Xbox Live
What's not new: The Xbox 360 is likely getting a Fall update that contains significant graphical updates and a few new features, like enchanted Kinect motion and voice navigation, Bing integration, and, ultimately, live television streaming.
What is new: A freshly leaked video that shows just how some of the different components of the new Xbox interface are shaping up.
An unknown source has leaked a full video that shows off a lot of the simple menu navigation and new user interface elements allegedly arriving on November 15 as a part of Microsft's fall Xbox 360 dashboard update. What's missing, however, are all the juicy bits: A preview of the voice-activated search, for example, or any kind of mention of an integrated live TV service or promised social connectivity, like the ability to fire off news of one's achievements to a connected Facebook account.
Click to continue reading Leaked video shows new Xbox 360 fall 2011 dashboard update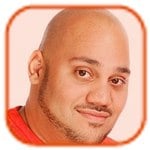 Posted by Andru Edwards Categories: Activision, First Person Shooters, PlayStation 3, Xbox 360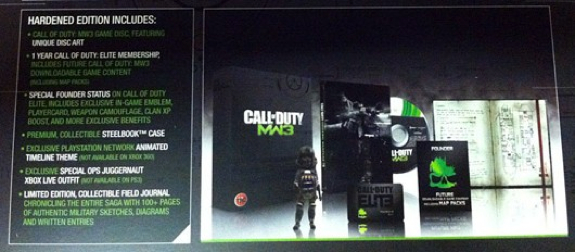 Details are leaking out for the contents of the ultra-deluxe Call of Duty: Modern Warfare 3 "Hardened Edition," the fancy name for what amounts to the collector's version of the game, which you can pre-order now on Amazon. And the news doesn't come a moment too soon for rabid Call of Duty fans: According to new predictions from publisher Activision-Blizzard, the latest title in the series is expected to sell even more pre-sale copies than its previous versions.
It's not as if Activision-Blizzard has remained blind to the popularity of its first-person-shooter franchise, however. A brand-new subscription service is expected to be released alongside the November launch of Call of Duty: Modern Warfare 3. Dubbed, "Call of Duty: Elite," the service will give gamers the option for signing up for a free account or "premium" access to the service for the cost of $50 a year, or nearly the cash equivalent of one brand-new Call of Duty title.
So what's the point? According to Activision-Blizzard's official announcement for Elite, the online network will contain, "a wide range of state-of-the-art services, exclusive entertainment programming and all-inclusive game content for less than the cost of any comparable online entertainment service currently in the market."
Click to continue reading Call of Duty: Modern Warfare 3 "Hardened Edition" details leak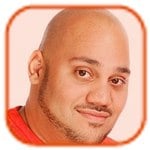 Posted by Andru Edwards Categories: Kinect, Microsoft, Xbox 360, Xbox Live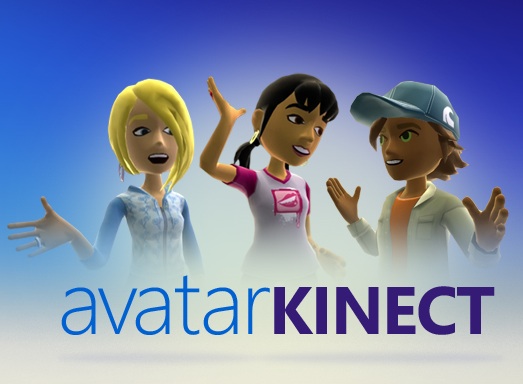 Avatar Kinect, the Xbox 360 app that captures your facial expressions and maps them right onto your avatar, is now available as the newest gadget in Kinect Fun Labs. You can invite friends into a session, and communicate using your avatars in one of 24 different virtual stages. Things like a performance stage, talk show, and even a tailgate party. The sessions are recorded so that you can upload them to KinectShare.com, where you can download them and send them to the Twitters, Facebooks, and YouTubes of the world. You need an Xbox LIVE Gold membership to use Avatar Kinect, but Microsoft is opening it up to all members from now through September 8th.
On July 28th, Kinect Sparkler will appear in Kinect Fun Labs as well, showcasing the Kinect's new ability to do finger tracking. You use your body as a stencil and paintbrush, creating works of art in 3D, and uploading them to KinectShare.com. This one will cost 240 Microsoft Points.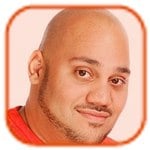 Posted by Andru Edwards Categories: Action, Culture, Hardware, Kinect, LucasArts, Microsoft, Xbox 360
What you see here is an R2-D2 inspired Xbox 360, along with a C-3PO Xbox 360 controller, and you'll find these as part of the Star Wars Kinect bundle that was revealed by Microsoft at Comic-Con. Also included in the bundle is a white Kinect sensor, Star Wars Kinect, and Kinect Adventures. The console also includes a 320 GB hard drive, which is a first for the Xbox 360 line. The console itself has custom R2-D2 sounds rather than the standard Xbox 360 chimes. You can pre-order these now, and they'll be shipping in the fall for $449.
Read More
| Star Wars Kinect Bundle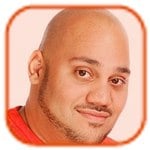 Posted by Andru Edwards Categories: Accessories, E3, Kinect, Microsoft, Xbox 360

One of the biggest complaints with the Microsoft Kinect for Xbox 360 is its space requirement. For the depth-sensing cameras to function properly, Microsoft recommends a good eight feet between the Kinect sensor and your body. That's a lot of space, especially for all the apartment and dorm room dwellers out there.
Nyko might have fixed that problem with the Zoom, a surprisingly simple and affordable Kinect attachment that seriously cuts down on its need for room.
The Zoom is a wide-angle lens attachment that fits over the Kinect, changing how it sees the room. With a wider angle, it can see more laterally, but doesn't have as much depth. According to Nyko, this means the Kinect needs up to 40 percent less space than without the Zoom. Because it's just a set of lenses that fit over those on the Kinect, it doesn't need any power or complex installation; it just slides on.
The Nyko Zoom will retail for $29.99 when it ships later this year.
Click to continue reading Nyko Zoom lets you stand closer to Kinect
© Gear Live Media, LLC. 2007 – User-posted content, unless source is quoted, is licensed under a Creative Commons Public Domain License. Gear Live graphics, logos, designs, page headers, button icons, videos, articles, blogs, forums, scripts and other service names are the trademarks of Gear Live Inc.