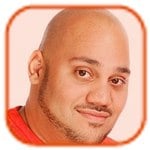 Posted by Andru Edwards Categories: Culture, Nintendo, Wii
Okay, we gotta hand it to these guys - when you put it like this, I guess Wii really can seem lame. Unfortunately, a lot of games utilize similar mechanics as are found in this parody. However you feel about Nintendo's money-making machine, this one is definitely good for a laugh.
Read More
| YouTube via CrunchGear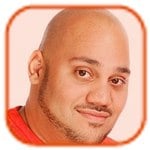 Posted by Andru Edwards Categories: Bungie, First Person Shooters, Microsoft, Xbox 360
Okay, so, you know how in Halo accidents happen? You overzealously start chucking grenades, only to kill one enemy and two fellow teammates? Well, casualties are a part of battle, but this one takes the cake. Check out the video above to see what, in our opinion, has to be the most innocent Halo betrayal in known history.
Yeah. Got anything better than that?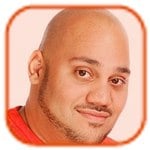 Posted by Andru Edwards Categories: Action, Adventure, Driving, Release Dates, Xbox 360
If the video above is any indication, and it appears to be genuine, then some stores didn't get the memo that Grand Theft Auto IV isn't to go on sale until April 29. It seems that one Tony Warner was able to purchase his copy a couple of weeks early. In the video, Tony shows off the GTA IV case, the disc itself, as well as the game's intro. If you are completely wanting to get your hands on the game early, we suggest getting out there and looking around. Skip the Gamestop's of the world and head straight to places that are clueless about these things, like your local Wal-Mart. Let us know if you have any luck. Rockstar isn't gonna be too happy about this one.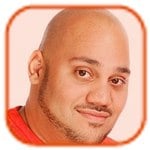 Posted by Andru Edwards Categories: Driving, Nintendo, Trailers, Wii
The folks over at Wii Nintendo were able to spend some quality time with Mario Kart Wii, and they captured a good two hours of footage for your viewing enjoyment. The footage, embedded above, shows off all 32 courses from the game, so if you want to be completely surprised, you may want to steer clear. The game is played on the 150cc setting in the video, and you are also able to check out some of the menus and all that. Finally, they give their thoughts on the game, as well as the Wii Wheel.
Read More
| Wii Nintendo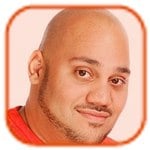 Posted by Andru Edwards Categories: Culture, First Person Shooters, Microsoft, Xbox
See, it's stuff like this that absolutely blows us away. We've seen a lot of people do some interesting things with LEGOs in the past, but we think this recreation of the Zanzibar map from Halo 2 may take the cake. This was done by a college student who seemingly had way too much time on his hands.
After nearly two years of building and thousands of dollars sunk into my project, it's finished. This is my latest video which details how I made my famous Lego model of Zanzibar from it's very first stage, to the now near completed form. I wanted to make this video so that everyone will get the facts straight. I originally sent the picture and video files that you'll see in this video to Bungie Studios where they incorporated them into the Halo 3 Legendary edition bonus disk.
Check the video for the full scoop, and prepare to be amazed.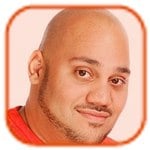 Posted by Andru Edwards Categories: Adventure, Culture, Nintendo
Now this is something any hardcore gamer would enjoy, we think. A couple of guys got together to figure out how to use Mario's awesome jumping skills to beat Super Mario 64 in under 7 minutes. While you may watch it in awe of the lightning-quick hand-eye coordination of the person behind the controller, this is actually a tool-assisted speed run. What they did was run the game in an emulator with slow speeds, and went frame-by-frame looking for exactly what to do to accomplish what they did. It is totally not meant to show off gaming skill, but rather, a game pushed to it's limit. What you end up with is a run through the game with Mario collecting just one star, and using a glitch that allowed the character to pass through a couple of doors without the need for stars or a key. Definitely an interesting look at what can be done with a game using tools the designers never intended their game to run on.

Posted by Paul Hamilton Categories: Downloadable Content, PlayStation 3, PlayStation Network

The PlayStation Store has some new content, possibly due to the flood of PS3 owners hitting the service looking for their Warhawk download. Among the other new items are Super Puzzle Fighter II Turbo HD Remix for $9.99 (comparable with the Xbox Live Arcade download of the same game made available last week) and Tekken 5 online add-on for $9.99 or the whole game and add-on for $29.99.
Sony is also putting up some new demos for NASCAR 08, Tiger Woods PGA Tour 2008 and All-Pro Football 2K8 plus additional videos and trailers. Warhawk is available from the PlayStation Store for $39.99 or as a retail box which includes a bluetooth headset for $59.99.
Read More
| PlayStation Blog


Posted by Paul Hamilton Categories: First Person Shooters, PlayStation 3, Sony, Trailers
New footage of a developer demo for Killzone 2 showcases, in addition to the very grey but attractive graphics, the 'Lean and Peek' cover mechanic. Essentially it works like the cover system in games like Rainbow Six Vegas or Gears of War, but doesn't compromise the first-person perspective to do so. It maps the left shoulder button to the cover snap (like hitting 'A' in Gears) but pulls low cover up to cover about half the screen and still allows for blind fire as well as snap-up firing. With high cover you use the analog stick to lean out and take your shots. Check out the video above for the full scoop.

Posted by Steve Van Neil Categories: Action, CAPCOM, Fighting, PC, PlayStation 3, Trailers, Xbox 360
Capcom has just released a new trailer for its highly anticipated action game sequel. The clip runs about two minutes and contains no actual gameplay footage. Strangely, it does show cinematic footage of our hero Dante getting thrown, punched, and kicked in the face over and over again in what appears to be a training exercise. Devil May Cry 4 hits next year, with this and lots of other bits of weirdness, on PS3, Xbox 360, and PC.
Read More
| Capcom


Posted by Paul Hamilton Categories: Electronic Arts, PC, Simulation, Trailers
New trailers showing some of the refinements made to Spore, the upcoming game from Sim City creator Will Wright, over the last year shows some excellent progress. As ambitious as Wright's games tend to be, this one seems incredibly rich as you expand from a single-celled organism into a galaxy-spanning spacefarer. The developers ring up an interesting point that most games are about destroying things while this (and other Wright games) are more about building or creating. Of course you can fight with other tribes in Spore, once you get to that point, and take over other planets and the like, but perhaps it's different to attack if it's all in the name of progress. A second trailer is also available, showing more gameplay and the creature editing - check that one out by clicking through the jump.
Click to continue reading New Spore Videos From Leipzig
© Gear Live Media, LLC. 2007 – User-posted content, unless source is quoted, is licensed under a Creative Commons Public Domain License. Gear Live graphics, logos, designs, page headers, button icons, videos, articles, blogs, forums, scripts and other service names are the trademarks of Gear Live Inc.