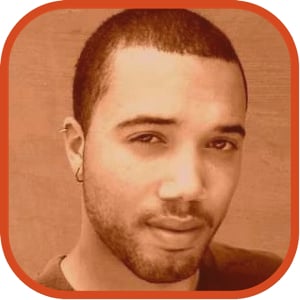 Posted by John Kilhefner Categories: Casual, Nintendo, Wii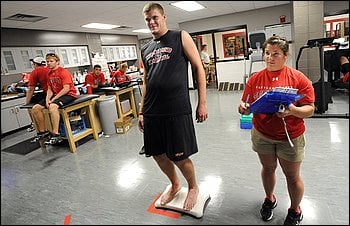 In an effort to change the negative stigma associated with rehabilitation, many universities are opting for a more playful approach in their physical therapy routines. To this end, the Wii Fit is employed as a "frame of reference" for college athletes. The athletes replicate a series of yoga positions, repeating each stance twice, once with their eyes closed. The next test involves shifting their weight to get on-screen marbles to fall into their respective holes. These balance scores are recorded, and in the event an athlete is injured they will serve as "base scores" for an athlete to replicate before being deemed fully recovered.
The director of research at the Ohio State Sports Concussion Program, Tamerah Hunt, had this to say:
"The athletes love it because what we've done is we've incorporated this fun game that they're playing at home into their rehab system. But they're also enjoying it at a time when they're injured or at a time when their spirits are down, and they have to come into the athletic training room every day and they have to get all this treatment ... and it's kind of a reaction of, 'Oh, this is fun.' "
And who ever said all video games did is hurt people?
Read More
| The Washington Post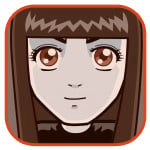 Posted by Sheila Franklin Categories: Electronic Arts, PlayStation 3, Sports, Xbox 360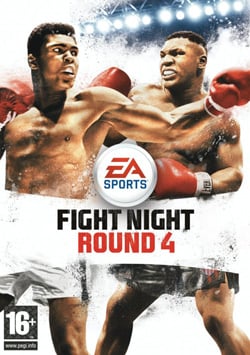 EA Sports has released Fight Night Round 4 for the Playstation 3 and Xbox 360. The boxing game includes both Muhammad Ali and Mike Tyson in its total 48 characters. It has a physics-based gameplay engine that should make for more realistic play. Added to the new release is Legacy mode that lets you move up from amateur to the top of the heap. A Photo Game Face tool will help you create your virtual self. Pick one up for $59.99 for either game system.
Read More
| EA Sports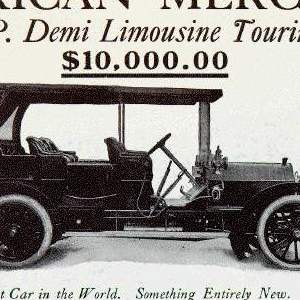 Posted by Drea Avellan Categories: Casual, E3, Electronic Arts, Reviews, Sports, Wii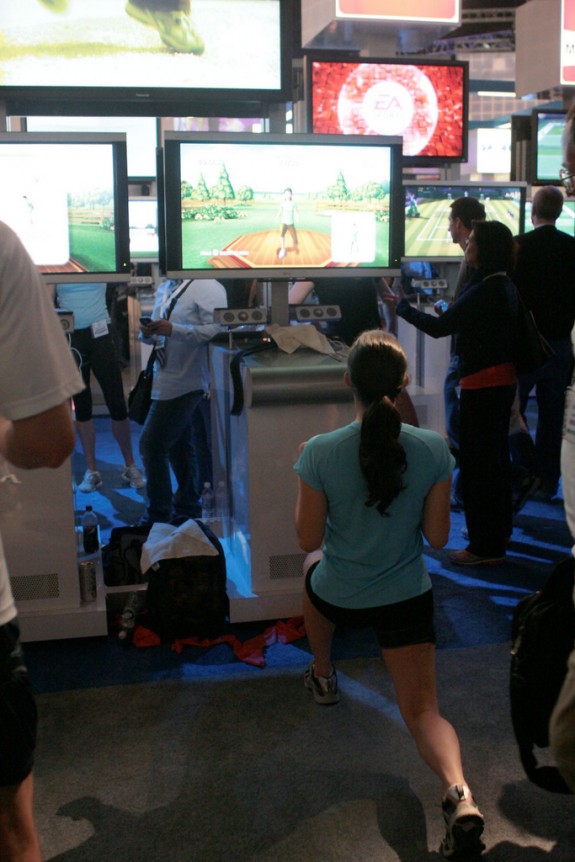 I want to workout without going to the gym – much like the millions of people that have purchased Wiifit. However, I'm not a huge fan of the game. Having to stop every time after a small workout was very time consuming and lead me not to want to "play". EA Sports Active does not only look like a lot of fun but it also gives you a real workout feeling. Giving you the option to customize your routines and what parts of the body you want to work out, it gives you the variety you need to keep going. It also offers levels from easy to hard so everyone one can accomplish the routine they set out to do.
For those looking for more motivation, they can opt to the 30-day challenge. It'll keep track of your workouts, nutrition, give you the historic graphs of your progress and will give you tips for relieving stress, eating healthier, and motivation to keep your challenge going.
EA Active is a gym, personal trainer and nutritionist all in one game-like experience. Tons of workout modes, exercises and abilities to customize your sessions, your workouts are sure to never get repetitive and keep you going. It's a great substitution for anyone that feels WiiFit does not give them a real workout experience.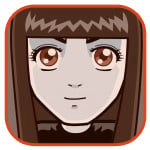 Posted by Sheila Franklin Categories: Accessories, Nintendo, Release Dates, Sports, Wii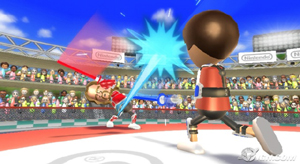 Nintendo is releasing its new Wii MotionPlus on June 8. The accessory should give gamers finer detail and better accuracy with less movement. Easily attachable to the Remote, it will be available for $19.99.
The company also announced that Wii Sports Resort will launch July 26, a beach themed version of Wii Sports. Throw a Frisbee, cruise on a water scooter and more for $49.99. Each purchase of the new game will include one Wii MotionPlus.
Read More
| Business Wire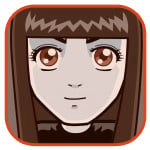 Posted by Sheila Franklin Categories: Games for Windows, PlayStation 3, Simulation, Sports, Xbox 360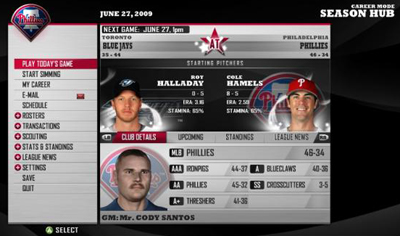 This takes fantasy sports to a whole new level. 2K Sports has released MLB Front Office Manager, a video game with a unique twist. Instead of playing the game, you choose qualities for a general manager, then commence to build a team by scouting and checking out stats. The period of the game starts from the end of the Word Series, just like in real time, and goes through a 30 year career with the GM making behind the scenes decisions. Available today for the Xbox 360, Playstation 3 and Windows Online, the MLB Manager has a MSRP of $39.99.
Read More
| 2K Sports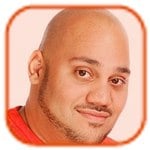 Posted by Andru Edwards Categories: Nintendo, Sports, Wii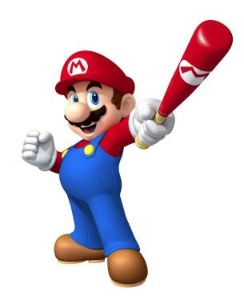 Nintendo just announced yet another Mario-themed addition to the Wii lineup this morning during their media summit in San Francisco - Mario Super Sluggers. It's exactly what you expect it will be, take Mario Strikers, remove soccer, add baseball.
"Mario is truly a one-of-a-kind character; clearly fans can't get enough of him and his friends," said Cammie Dunaway, Nintendo of America's executive vice president of Sales & Marketing. "We're giving Wii users brilliant new ways to enjoy him while expanding our series of active-play games."
Players will swing their Wiimotes like a bat, or motion a throw towards a baseman - you know, all that Wii stuff Nintendo likes to do. Mario Super Sluggers is scheduled to launch later this year.

Posted by Paul Hamilton Categories: Corporate News, Electronic Arts, Sports
Peter Moore, long known as the public face of Microsoft's Xbox division, stepped into his new digs as EA Sports president last week and started off saying he wants EA Sports' brand to compete in a broader arena than just the video games market, facing off against general sports brands like Nike and ESPN.
Despite selling millions of copies of its flagship titles each year, EA Sports has struggled to expand effectively and EA seems to be banking on Moore to help them widen their reach. "That could mean broadcast sports, sports camps, the ability to license consumer products around the EA Sports brand," he told the New York Times. Moore is also looking to leverage EA's technology to create social networking and news sites, all centered around sports and of course the EA Sports name. "I think we have an opportunity to aggregate information and bring it to life with video technologies," he said.
"If we look at this connected world we're entering, sports is a sort of social and cultural glue that reaches across the globe," Moore continues. "There is an opportunity for EA Sports to evolve beyond a games brand to become a true global sports and entertainment brand, and I think we can compete there."
Read More
| New York Times via Level Up

Posted by Chris Pereira Categories: Electronic Arts, PlayStation 3, Sports, Trailers, Xbox 360
Like Christmas or New Year's Day, each year we're presented with a new installment of Madden. Being the only NFL-branded game on the market, it's undoubtedly going to rock the sales charts later this year. But, it'll be facing some stiffer competition now that 2K Games is back (the team behind the, in my opinion, superior NFL 2K franchise) with All-Pro Football 2K8. Regardless, Madden is a force to be reckoned with, and just recently we got to see the first footage of the game.
Looks pretty sweet, but hopefully those one-handed receptions won't be commonplace. It looks like EA is feeling the competition creep up on it and will be looking to really deliver a true next-gen pigskin game later this year.
Posted by Christopher Sasaki Categories: Culture, Nintendo, Nintendo DS, SEGA, Sports, Wii
Nintendo and Sega today announced that two icons of past console wars, Mario and Sonic, will be teaming up for a licensed game set at the Beijing Olympics in 2008. Titled Mario & Sonic at the Olympic Games, the new title will be available exclusively on the Nintendo Wii and the Nintendo DS. No official pricing or launch date was set for the titles, but additional details have been revealed in an interview held between Sega and Nintendo representatives and N'Gai Croal at the Level Up blog. While the interview tends to focus a little more on the rivalry between the two companies, a few nuggets of development information can be found. First, while Sega will apparently be handling the development of the game, Shigeru Miyamoto will be overseeing the development process to some degree. Also, Sega's Sonic Team apparently will not be involved, which may be a good thing given the spectacularly bad reviews that Sonic on the Xbox 360 and PlayStation 3 received. This mascot match-up has been a long time coming; here's hoping it lives up to the hype.
Nintendo and Sega's press release continues after the jump.
Click to continue reading Mario And Sonic Finally Meet
Read More
| Level Up

© Gear Live Media, LLC. 2007 – User-posted content, unless source is quoted, is licensed under a Creative Commons Public Domain License. Gear Live graphics, logos, designs, page headers, button icons, videos, articles, blogs, forums, scripts and other service names are the trademarks of Gear Live Inc.