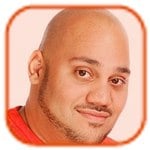 Posted by Andru Edwards Categories: Fighting, PlayStation 3, PlayStation 4, Xbox 360, Xbox One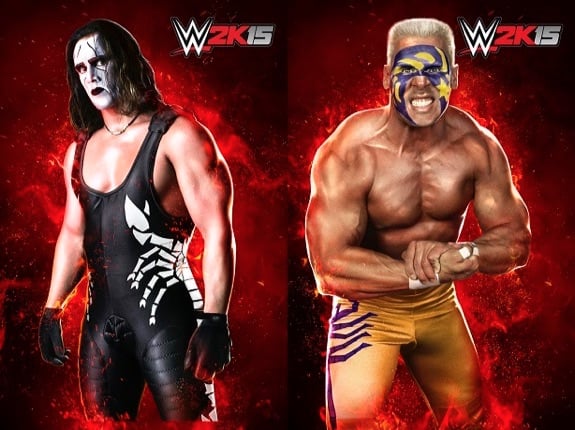 During the last episode of Monday Night Raw, it was revealed that the pre-order bonus for WWE 2K15 will be a double-dose of Sting. Wrestling fans in the 1980s and 1990s will remember Sting as both a blonde, spiky-haired grappler with colorful face paint, and later, the mysterious black-and-white character reminiscent of "The Crow."
When WWE 2K15 launches in North America on October 28th (and October 31st internationally,) those who pre-ordered will get both incarnations of the Sting character right off the bat, similar to what happened last year with The Ultimate Warrior in WWE 2K14. This will be the first WWE title available for the Xbox One and PlayStation 4. You can order WWE 2K15 now.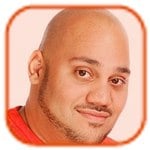 Posted by Andru Edwards Categories: Action, Driving, Features, Fighting, Nintendo, PC, PlayStation 3, PlayStation 4, Sports, Square Enix, Ubisoft, Wii U, Xbox 360, Xbox One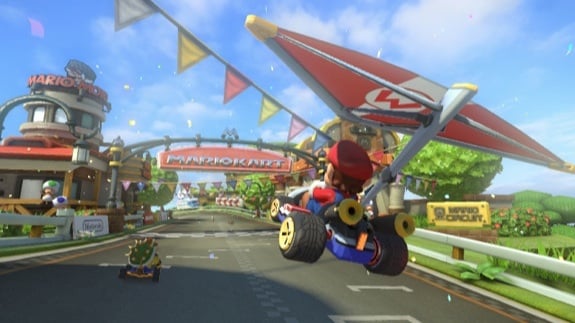 The summer months can bring drought conditions in many areas across the world, but as any hardcore gamer will tell you, the gaming industry suffers the same condition each year. It's even tougher in years like 2014, where two major consoles just launched and early adopters are clamoring for new software for their pricey investments.
While I can't do anything about the lack of new games that are set to drop this summer, I can certainly help you get through it. Over the next two months, right before summer hits, we are going to see a few high profile games released that we think will dull the summer gaming blues. Some are old favorites, while a couple are brand new IP that look to offer unique gaming experiences. Here's my list of the five games to pick up this summer, in order of release date:
Click to continue reading 5 big game releases to get you through the coming summer drought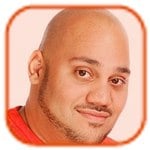 Posted by Andru Edwards Categories: Fighting, PlayStation 3, PlayStation 4, Release Dates, Xbox 360, Xbox One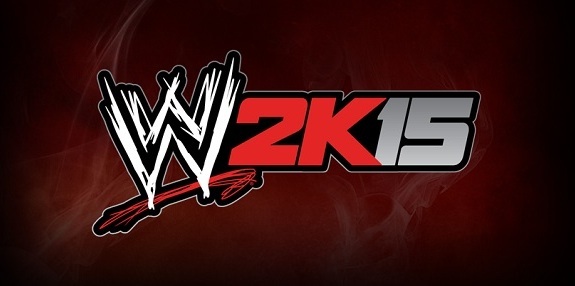 2KGames has announced that WWE 2K15 is set to launch on October 28, 2014 here in North America, and on October 31 in international markets. No other game details have been released just yet, but we do know that it'll be available for Xbox One, PlayStation 4, Xbox 360, and PlayStation 3. For those keeping score at home, this will be the first time that the WWE franchise appears on the next-generation Xbox One and PS4 consoles, so it'll be interesting to see that 2K is able to do with the beefier hardware in the graphics department.
What do you think? Are you excited to get your hands on WWE 2K15?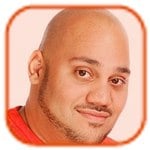 Posted by Andru Edwards Categories: Corporate News, Hardware, PlayStation 4, Sony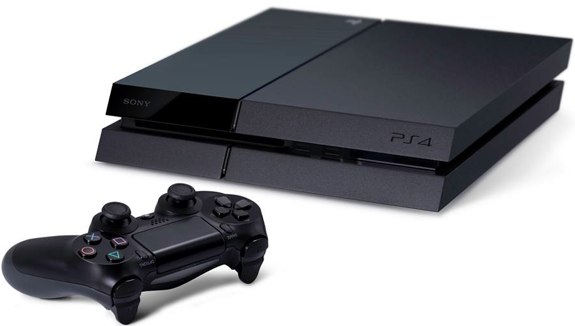 Sony's Gamescom 2013 press conference is kicking off right now, and it's being streamed from Europe for all of us across the world to enjoy. We're expecting full details on the launch of the Playstation 4, along with updates on launch games and services. Check out the live stream, which we've embedded here, after the jump!
Click to continue reading Watch Sony's Gamescom 2013 press conference right here, right now!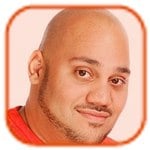 Posted by Andru Edwards Categories: First Person Shooters, PlayStation 4, Sony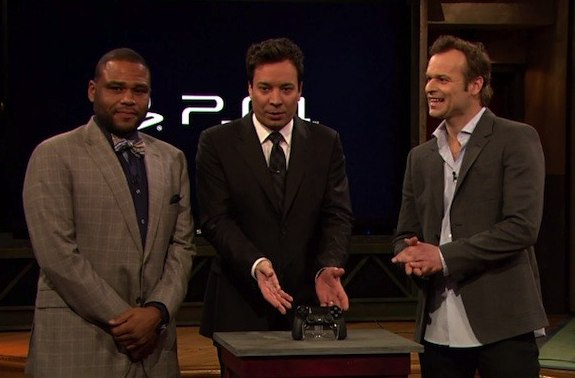 Jimmy Fallon was the first to go be able to actually play the Playstation 4, live on Late Night with Jimmy Fallon. Fallon got first impressions of the DualShock 4 controller that includes the touchpad and share button functionality, and got to play some Killzone: Shadow Fall with Hermen Hulst, Managing Director of Guerilla Games. As you can see, neither Jimmy, nor guest Anthony Anderson, were that impressive, but they make up for it with some laughs.
Sony introduced the world to the Playstation 4 the other day, but didn't allow anyone to go hands-on with the console. Instead, we were treated to a bunch of video packages and demos showing just how great everything would be. Heck, Sony didn't even show the actual console itself, citing that it's "just a box" and in the grand scheme of things, isn't as important as the experience itself.
Check out the video below for a look at the segment.
Click to continue reading Jimmy Fallon gets first Playstation 4 hands-on [Video!]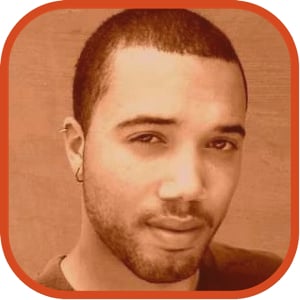 Posted by John Kilhefner Categories: PlayStation 4, Rumors, Sony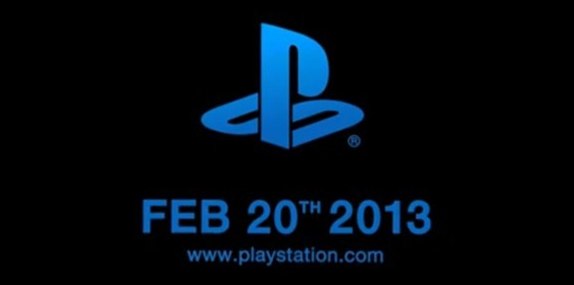 While Sony Computer Entertainment is readying its unveil of the PlayStation 4 on February 20, we'll have to take what we can get in the meantime. This little kernel of information, however, might say a lot about what to expect (and not expect) on the 20th.
According to an anonymous SCE official, the PS4 will try its hand at becoming more of a home entertainment hub than ever before, and that its main selling point will be its new styles of play. It seems Sony might be taking a cue from Nintendo, focusing on outside-the-box innovation, rather than just internal hardware specs.
As a home entertainment "nerve center," the PS4 will emphasize the ability to connect and share with mobile devices, perhaps through cloud-based gaming. The console is reportedly going to release by the end of the year.
Read More
| Edge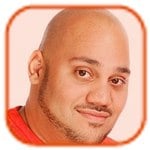 Posted by Andru Edwards Categories: Corporate News, PlayStation 4, Sony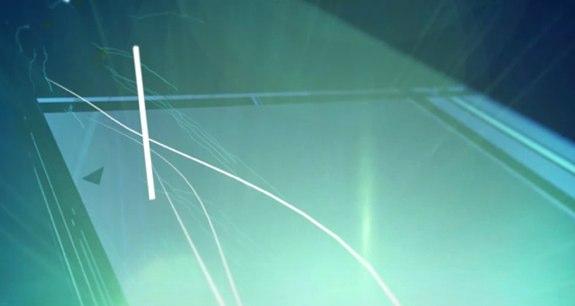 Sony is set to reveal the PlayStation 4 in less than three weeks, on February 20th. According to The Wall Street Journal, not only will we get a look at the PS4 and a rundown of all the new features, which include "more social gaming aspects" and "changes in how users interact with the machine," but gamers can expect to be able to pick up the new PlayStation later this year.
As for the console itself, not much is known--what we do know is that it will likely be powered by an AMD CPU and GPU, which could prove difficult for PS3 backwards compatibility, since the PS3 is powered by Sony's Cell processor. Additionally, although Sony considered shipping the PlayStation 4 without an optical drive, the Blu-ray drive will still be present, because the company believes that games are too big, and broadband not yet fast enough, to rely on hard drive storage and digital downloads.
We'll have all the info for you on the 20th!
Read More
| WSJ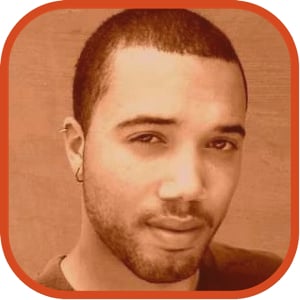 Posted by John Kilhefner Categories: Culture, PlayStation 3, Sony, Xbox, Xbox 360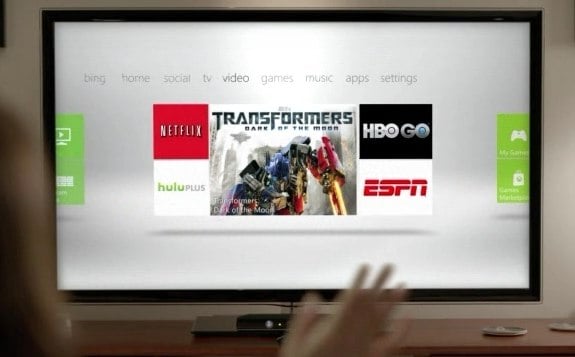 We trust Google with a lot of things: we trust that it will be there for us when our memory fails and that it will find the best information for us. Can we trust it to predict the future for us too? Well, the future of consumer electronics at least.
Based on Google Trends searches, Microsoft's next generation system is poised to take down Sony's next Playstation console. Google Trends previously held the data that showed the winner of the high-def DVD race, as Blu-ray yielded more search results than HD DVD films. This time, news site Ludos Mundi used Google Trends to discover whose winning the next-gen popularity contest, and found users search "Xbox 720" about 60 percent of the time, compared to searches for "PS4" that occur 40 percent of the time.
You can use Google Trends yourself to see the data. Simply compare "Xbox 720" and "PS4" using the Forecast feature.
Read More
| Ludos Mundi via Venture Beat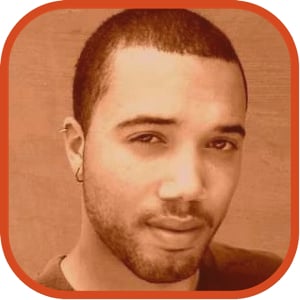 Posted by John Kilhefner Categories: Culture, PlayStation 3, Sony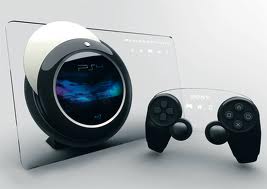 Usually around this time in a console's lifespan we would already be knee deep in talks about the succeeding console, if not already playing it in our homes. However, with the constant updates and improved network capabilities the need for a new console every five years is no longer necessary. Though, Sony's Kaz Hirai did mutter some words about the eventual Playstation 4 system, stating that a "digital future is over ten years away", and the PS4 will definitely not be a download only console à la PSP Go. Hirai noted that this is because "we do business in parts of the world where network infrastructure isn't as robust as one would hope, [and] there's always going to be a requirement for a business of our size and scope to have a physical medium."
Read More
| Eurogamer

© Gear Live Media, LLC. 2007 – User-posted content, unless source is quoted, is licensed under a Creative Commons Public Domain License. Gear Live graphics, logos, designs, page headers, button icons, videos, articles, blogs, forums, scripts and other service names are the trademarks of Gear Live Inc.