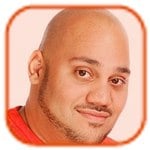 Posted by Andru Edwards Categories: Corporate News, Microsoft, Rumors, Xbox 360, Xbox Live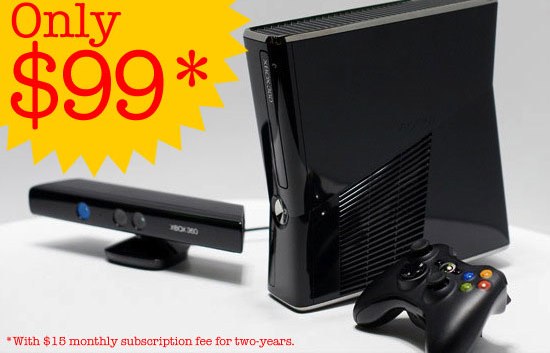 In its neverending quest to get the Xbox 360 to be the entertainment hub of as many living rooms as possible, it appears that Microsoft has come up with a new tactic to move units. The Verge is reporting that the company is set to launch a new 4 GB Xbox 360 Kinect bundle that'll cost just $99. The catch? You'll have to agree to a two-year contract at $15 per month, giving you access to Xbox Live Gold service, and possibly other streaming features (maybe the rumored music service set to launch at E3?) It's certainly an interesting move that hasn't been tested before, which could be why the report claims that the specially-priced bundle will only be available in US Microsoft Stores.
Read More
| The Verge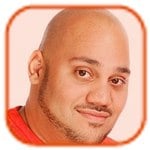 Posted by Andru Edwards Categories: Action, First Person Shooters, Microsoft, Release Dates, Xbox 360, Xbox Live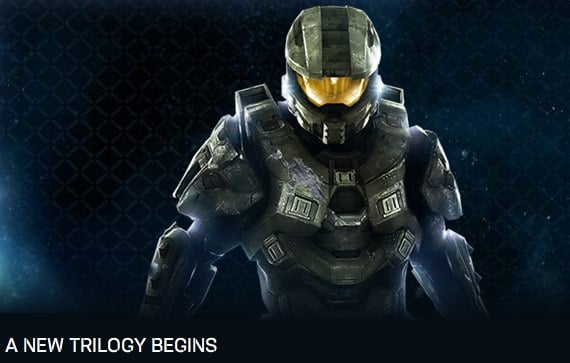 Halo 4 is going to be one of the biggest video game releases this year, and gamers across the world have been waiting for confirmation of the release date. We can now tell you that Halo 4 will hit stores on November 6, according to Microsoft.
"We are beginning a new saga with Halo 4 and embarking on a journey that will encompass the next decade of Halo games and experiences," said Phil Spencer, corporate vice president of Microsoft Studios. "Millions of fans worldwide have been eagerly awaiting the opportunity to step back into the boots of Master Chief, and, with Halo 4 leading the charge, we're confident 2012 will be the most successful year in Xbox history."
Halo 4 is the first in the series to not be made by Bungie. Instead, the game is being developed by 343 Industries, a Microsoft studio that actually works out of the old Bungie Studios building in Kirkland, Washington. Halo 4 takes place four years after the conclusion of Halo 3.
For more Halo 4 goodness, check out details on Halo 4 multiplayer, as well as a Halo 4 first-look video.
Posted by John Ball Categories: Action, First Person Shooters, Microsoft, Rumors, Xbox 360, Xbox Live

Buckle yourselves in Halo fans because we have a lot of news to cover. On the 7th of this month a currently anonymous person, who we assume works at the ever popular magazine Game Informer, released for the viewing pleasure of the public the entire Halo 4 cover article. This article goes into great detail about the games multiplayer features and what we can expect at the games launch. Reactions are currently mixed, as no one knows what to make of all of this information. Neither 343 Industries nor Game Informer have made any comment about the leak.
Spartan Ops, Forerunner Vision, and Regicide are a few of the highlights posted in the leaked article. Let's break these all down. Spartan Ops, think Special Ops from Call of Duty but instead of all missions available immediately, we will most likely see Spartan Ops missions released as updates or DLC for the game. By the final Spartan Ops mission release, the entire length of the Ops is said to be comparable to the Halo 4 campaign itself. This is a tactic to keep players invested in the game over time and looks to be very promising. Forerunner Vision has many Halo fans up in arms, as this ability allows the player to see through walls. This could be used to locate enemy positions on the map easier, possibly eliminating camping. Finally there is Regicide, a free-for-all game type similar to VIP. In Regicide, the player with the most kills becomes the "King" and every kill that they get after that adds to points that another player can get after killing the "King."
That is all we would like to share with you for now but if you would like to read the full list of Multiplayer additions and changes or you want to see a full gallery from the magazine, hit the link below.
Read More
| GamePur

After months of development and secrecy, 343 Industries has released its first official 'ViDoc" explaining just a little bit of what they are working on for Halo 4. The video goes into detail about how the Master Chief looks with his upgraded suit and HUD, and also explain that the multiplayer for Halo 4 will be fairly independent from the campaign with newly designed multiplayer maps. This also goes on to explain that in multiplayer, instead of playing your campaign character, you are a completely new breed of Spartan, The Spartan IV. This, we can assume, will also give us a deeper look into the Halo Universe.
Right away in the ViDoc we notice that the Spartan model as well and the Battle Rifle have had a major overhaul and graphics update. The multiplayer, according to 343, will also give a reason as to why a Red Spartan should fight a Blue Spartan. We get a good look at two of the multiplayer maps throughout the video, one of which is "Warhouse", an abandoned Military base with a giant mech in the middle that, while you play, is built. 343 stated that they want the player to feel completely submersed when they play the game, and go on to hint that the player will be able to manually open doors and even make jumps that would previously seem impossible in previous Halo games.
All of this news has come fast and will most likely be ushering more and more information from 343 Industries as the game gets closer to release.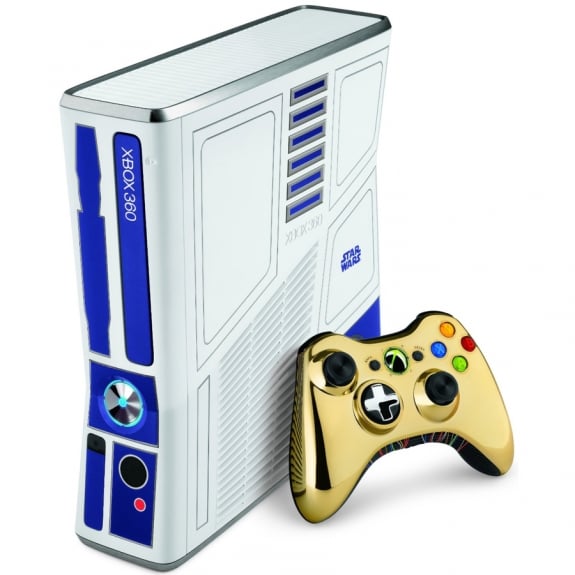 Kinect and Star Wars, a perfect match some might say. George Lucas has teamed up with Microsoft to bring us the wonderful and whimsical Star Wars Xbox 360 Kinect bundle. The bundle includes a custom painted R2D2 themed Xbox 360 with matching Kinect sensor. The Xbox itself also has custom R2D2 sound effects when turning the console on or off or, as well as when ejecting a disc.
That's not all; the bundle also includes a copy of the game Kinect Star Wars and a C3PO-themed controller. On the front of the console it can also be noticed that the standard green LED lights that make up the iconic XBOX 360 face have been replaced with blue LEDs to match the whole R2D2 thing. Finally, the Xbox 360 comes equipped with a massive 360 GB hard drive, the newest and largest drive to date available for the console. All of these wonderful treasures are available for pre-order now, and will be available for purchase on June 1 of this year for $449.00.
Posted by John Ball Categories: Downloadable Content, Hot Deals, Microsoft, Xbox 360, Xbox Live, Xbox Live Arcade, Xbox Live Marketplace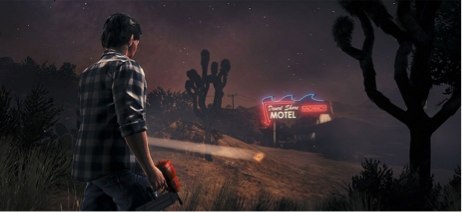 Xbox Live house party is looking to start this year off with a bang. Four Xbox Live Arcade titles are set to be released in the weeks between February 15 and March 13, and we've got the list here for you to take a gander at. Warp, Alan Wake's American Nightmare, Nexuiz, and I Am Alive, in that respective order, with Warp kicking things off on February 15. Warp and Nexuiz will be 800 MS Points ($10) right out of the gate, however Alan Wake and I am Alive will be 1200 MS Points ($15.)
All of the information about the order of which the games would be released as well as the pricing was only recently unveiled by the ever popular Xbox Live celebrity, Major Nelson. Larry also goes on to tell us that if you purchase all 4 games within the allotted 1 month time period, you'll receive 800 Microsoft Points back as a bonus. Sounds like a pretty sweet deal.
Posted by John Ball Categories: First Person Shooters, Microsoft, Trailers

It is probably safe to say that any modern gamer, and some non-gamers, know of the Halo Universe. With several books, an anime series, and seven video game titles (with an eighth on the way,) it is hard for most not to know of the Halo franchise. Many have felt for a long time that the Halo Universe still needed more. Some have even demanded that they see a live action Halo movie. Well, that time has come with Halo Helljumper, a live action series of short films.
Halo Helljumper takes place in the year 2552, right at the end of the Covenant Human war. The series is going to be highly based on the book "Dirt" by Tobias S. Buckell, and the talented team at "Filmpocalypse" has been brought together to make this monster. Directed by Dan Wang, and produced by Helena Hilario and Dan Wang, Halo Helljumper is going to be an Independent series of short films. There is not much else that we know about the series right now except that it is due to be released later this month.
Wanna see the trailer? Check it out after the jump!
Click to continue reading Halo Helljumper: The live-action Halo film series
Read More
| Halo Helljumper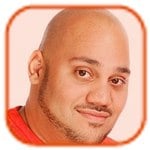 Posted by Andru Edwards Categories: Corporate News, Microsoft, Xbox Live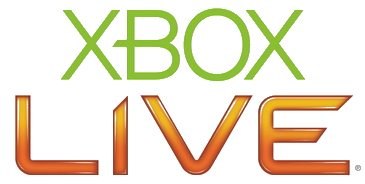 UPDATE: Microsoft responded to our request for comment with the following statement from a spokesperson, which indicates that the company regards the "xbox dump" user information as a minor phishing incident, not a major network breach:
"We do not have any evidence the Xbox Live service has been compromised. We take the security of our service seriously and work on an ongoing basis to improve it against evolving threats. However, we are aware that phishing attackers will occasionally post small lists of victims on public channels, and we will work directly with the impacted members to resolve any unauthorized changes to their accounts. As always, we highly recommend our members follow the Xbox Live Account Security guidance provided at www.xbox.com/security to protect your account."
Microsoft may be sweating out a possible rehash of Sony's PlayStation Network nightmare from earlier this year if an anonymous posting of dozens of purported Xbox Live Gamertags and passwords is what it claims to be.
We've seen an anonymous Pastebin.com data dump called "xbox dump" posted Monday that contains more than 90 supposed gamertags, most with associated email addresses and passwords.
Microsoft had yet to respond to a request for more information and it couldn't be confirmed Tuesday if the Pastebin document contained real Xbox Live user information. Even if a number of Xbox Live members had their private information compromised somehow, it obviously would remain to be seen if the "xbox dump" document was part of a larger security breach or just a one-off affair.
Click to continue reading Xbox Live Gamertags and passwords purportedly leak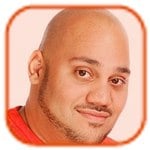 Posted by Andru Edwards Categories: Hardware, Microsoft, Xbox 360
Improvements to the Xbox 360 have apparently cut down on the number of "red ring of death" reports, but the console still requires more repairs than its competitors, according to data from PCMag's Readers' Choice Awards.
Approximately 10 percent of those polled for the survey reported having to take their Xbox 360 in for repairs over the last year, which was twice the rate of its competitors. However, that was a significant improvement over last year, when that number was 23 percent.
Many Xbox users are familiar with the console's "red ring of death," which replaced the glowing green center on the device's power button when the Xbox was on its last legs. Last year, former PCMag Editor Lance Ulanoff experienced the phenomenon after his son completed a Red Dead Redemption marathon on his Xbox 360. Though some Twitter users helpfully suggested that placing it in the freezer for a few minutes would solve the problem (really), he opted to send it in for repairs.
Last year, Microsoft unveiled a "slim" version of its Xbox 360 console at E3, which featured a redesigned case with a bit more ventilation than the original console. It included built-in 802.11n networking and a 250GB hard drive for $299.
Click to continue reading Survey says Xbox 360 failure rate falls to 10 percent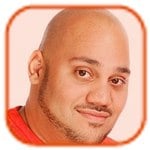 Posted by Andru Edwards Categories: Accessories, Hardware, Microsoft, Xbox 360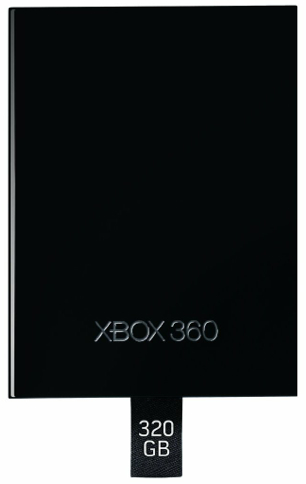 If you've got one of the newer Xbox 360 S consoles and are starting to feel the squeeze of having a lack of hard drive space, perk up! Microsoft is getting ready to release a 320 GB hard drive for the console, a 70 GB improvement over the 250 GB drive that ships with the console. You can pre-order the new drive from Amazon now for $126.
© Gear Live Media, LLC. 2007 – User-posted content, unless source is quoted, is licensed under a Creative Commons Public Domain License. Gear Live graphics, logos, designs, page headers, button icons, videos, articles, blogs, forums, scripts and other service names are the trademarks of Gear Live Inc.