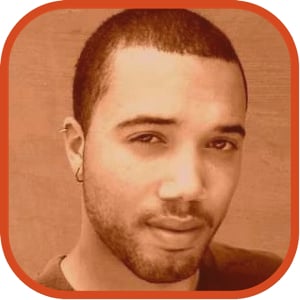 Posted by John Kilhefner Categories: CAPCOM, Fighting, PC, PlayStation 3, PlayStation Network, Survival Horror

Capcom has some major Steam and PSN discounts for you! First, on PSN, you'll find discounts on Street Fighter 3: Third Strike Online Edition, discounted to $7.34 for PS Plus members and $10.49 for regular members, and Resident Evil 4 HD, discounted to $9.79 for PS Plus members and $13.99 for regular members.
Over at Steam, the discounts cover most of the Capcom library and go as low as 50 percent off. Street Fighter IV: Arcade Edition, for instance, is marked down from $39.99 to $19.99.
Read More
| Capcom Unity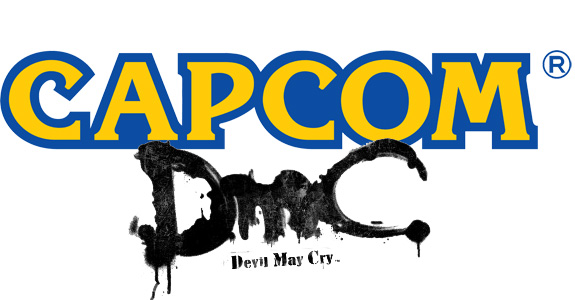 Capcom has just released a new trailer for Devil May Cry. The game is still in development, but if the trailer says anything, they are trying really hard to take the game in a new direction. Devil May Cry is no new franchise, but this is the first game in what will most likely be a new series. The previous Devil May Cry series ended with 4 games and a large fan base. This new game hopes to reel in new fans while also providing a new experience for fans of the original series. Watch the trailer below to understand why.
Click to continue reading Devil May Cry: New Public Enemy Trailer
Posted by John Ball Categories: Action, CAPCOM, PC, PlayStation 3, Release Dates, Third Person Shooters, Trailers, Xbox 360

Get ready Lost Planet fans, the third round is on its way. Capcom, the makers of such fine games as Resident Evil and Devil May Cry, has just hit us with a new cinematic trailer for the upcoming Lost Planet 3. The company has announced that the release date will be early 2013 for Xbox 360, PS3, and PC, and has announced the name of the main protagonist. Meet Jim, a Utility Rig operator whose job occasionally involves killing a very large, angry akrid. Lost Planet 3 returns to the extreme conditions of the first title, while introducing new gameplay elements and characters. Not many other details have been released, but we expect to hear more at E3. We've got the trailer after the break.
Click to continue reading Lost Planet 3 Cinematic Trailer
Posted by John Ball Categories: CAPCOM, Release Dates, Survival Horror, Third Person Shooters, Trailers

Are you anticipating the new Resident Evil game? Well then you're in luck because it looks like you'll be getting your paws on the game over a month earlier than previously announced. The date, according to the trailer, is now October 2nd of this year rather than the previously announced November 20, 2012. The trailer reveals various characters motives, and the basic driving force of Resident Evil 6. Check out the trailer after the jump for full details.
Click to continue reading New Resident Evil 6 trailer reveals new characters, motives
Posted by John Ball Categories: CAPCOM, PlayStation 3, Survival Horror, Trailers, Xbox 360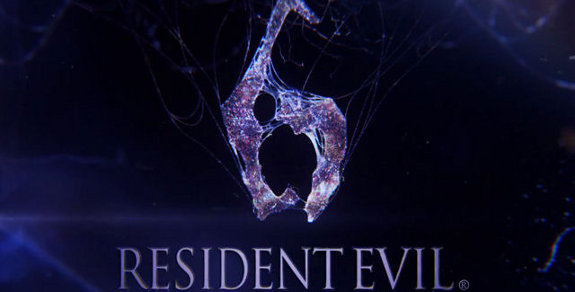 Ah, good old' Resident Evil, what splendorous treasures have you brought us today? The Resident Evil franchise has always been an ambitious one. From its many movies to its glorious games, every zombie fan knows Resident Evil for it gory, buckets o' blood, dramatic action-horror storytelling. Resident Evil 6 is no exception to these defining traits.
Executive producer Hiroyuki Kobayashi, director Eiichiro Sasaki, and producer Yoshiaki Hirabayashi bring you this Resident Evil 6 game trailer and give their own personal opinions about the next game in the franchise. Kobayashi also adds that together with the 150 people working on the game in Japan, the total around the world is 600 - the most anyone has ever worked on any Capcom game in its history. Obviously Capcom is taking this game to the highest achievable level for its fans, which of course we can all appreciate.
Check out the Resident Evil 6 trailer after the jump.
Click to continue reading Resident Evil 6 is Capcom's largest scale game ever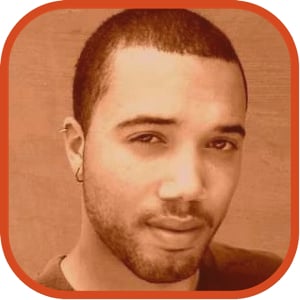 Posted by John Kilhefner Categories: CAPCOM, Fighting, Namco
There's been quite a bit of speculation surrounding a Capcom Vs. Namco title, and finally all questions are put to rest as Capcom and Namco teamed up to announce Street Fighter X Tekken. Street Fighter X Tekken (pronounced "Street Fighter CROSS Tekken") is an unprecedented match up of two classic fighting franchises. One a king of the 3D world, and the other a champion of 2D fighters. Bringing them together requires the other to forfeit their familiar terrain and succumb to an entirely new style of play. In other words, Namco's fighter becomes Street Fighter-ized in order to make the cross over possible. Now before you Tekken fans start pouting about how unfair of an advantage that gives Capcom, you should also note that Namco is developing their own separate game - Tekken X Street Fighter. We can only speculate on Namco's version at this point, but we suppose it will transplant the Street Fighter universe into the fully 3D world of Tekken, along with Tekken's fighting mechanics.
According to Capcom, SFxTK is not going to come out "for awhile". The real question, however, is if there are going to actually be two separate games released, or are they going to pick the best one? Perhaps they will find a middle ground out of the two and merge into one title. Whatever the case, we cannot wait for this dream fighter to come out. At least we have Marvel Vs. Capcom 3 to tide us over until then! We've got a few more images of Street Fighter X Tekken after the break.
Click to continue reading Street Fighter X Tekken Announced
Read More
| Capcom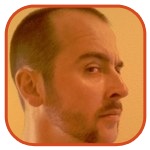 Posted by Finnian Durkan Categories: Culture, Music, Retro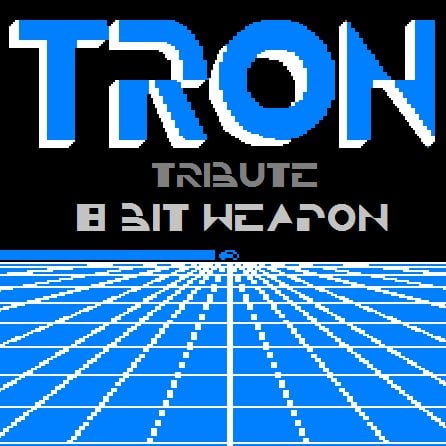 For anyone out there who has been longing—nay, pining—away for remixes of the stripped-down melodies that accompanied their favorite 80's Midway/Capcom/Atari games, then 8-Bit Weapon has the cure for what ails you. The Tron Tribute EP is available for download, and the remixes are based off of the original score by Wendy Carlos for the 1982 film. The EPs samples use sounds from the following systems: Commodore 64, Nintendo NES, Nintendo Game Boy, Apple II, and Atari 2600. Beware: repeated listening may cause you to troll eBay and craigslist for your old Coleco-Vision console. For anyone born after 1985, this may be a little confusing. I know that quarters are like the nickel of the 80's now, but 6-8 of those in your pocket used to mean 2-3 hours at the arcade… What's an arcade? ...I hate you.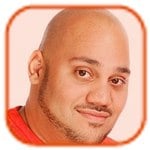 Posted by Andru Edwards Categories: CAPCOM, Fighting, PlayStation 3, Xbox 360
Expect to see this Street Fighter IV commercial all over television over the next few weeks. Remember, Street Fighter IV launches on February 17th on the Xbox 360 and Playstation 3, and from the time we've been able to spend with the game, it is going to be epic.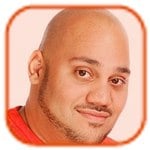 Posted by Andru Edwards Categories: CAPCOM, Fighting, PlayStation 3, Release Dates, Xbox 360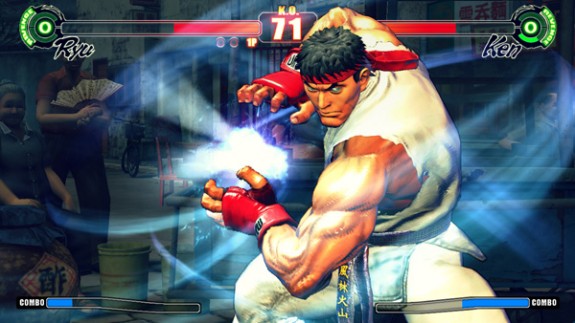 We hope you guys are as ready as we are for this one, as Capcom has finally announced the release date for Street Fighter IV. You'll be able to pick up your copy for the Xbox 360 or Playstation 3 on February 17th here in North America, and February 20th if you are in Europe. We've been waiting for this game for the better part of a decade, so you can bet we're stoked.
We also find it mildly amusing that in the announcement, Capcom urges people to pick up Street Fighter II Turbo HD Remix, which is supposed to be available sometime this month, and yet, has no definitive release date to speak of.
Jump down to check out our Street Fighter IV preview video.
Click to continue reading Ha-freaking-doken: Street Fighter IV launches February 17th
Read More
| Capcom Blog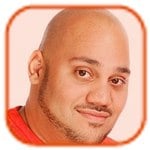 Posted by Andru Edwards Categories: CAPCOM, Downloadable Content, Fighting, Xbox 360, Xbox Live Arcade
Let's hope this is a sign that the game is close to release (hey, they said November!). Above you'll find the trailer for Street Fighter II Turbo HD Remix. While the music isn't quite what we would think would get people pumped for the game, you can't say that the graphics aren't off the hook. This one will be available on Xbox Live Arcade and the Playstation Store later this month. Who's with me on picking this one up the day it becomes available?
© Gear Live Media, LLC. 2007 – User-posted content, unless source is quoted, is licensed under a Creative Commons Public Domain License. Gear Live graphics, logos, designs, page headers, button icons, videos, articles, blogs, forums, scripts and other service names are the trademarks of Gear Live Inc.