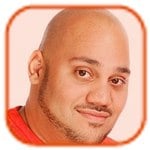 Posted by Andru Edwards Categories: Accessories, Nintendo, Nintendo 3DS, Portable/Mobile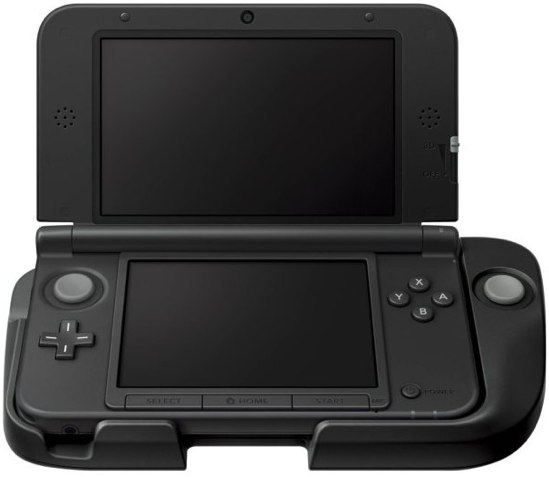 Nintendo 3DS XL owners have been clamoring for the Circle Pad Pro for the past eight months, and Nintendo is finally set to deliver. The company has listed the Circle Pad Pro device, and it is set to ship tomorrow. The trade off? Look how ugly and uneven it looks. Sure, you get an extra analog controller over on the right-hand side of the device, but we have a hard time understanding why Nintendo couldn't have built-in this functionality right on the 3DS XL itself. Still, unsightly or not, you get a more ergonomic design. You'll be able to pick up a 3DS XL Circle Pad Pro for $20--it's compatible with select titles, including Kid Icarus: Uprising, Kingdom Hearts 3D, Resident Evil Revelations, and more.
Read More
| Nintendo 3DS XL Circle Pad Pro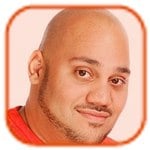 Posted by Andru Edwards Categories: Nintendo, Nintendo 3DS, Portable/Mobile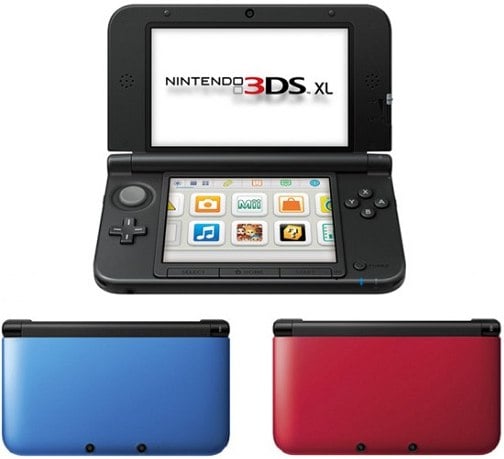 This morning Nintendo unveiled the Nintendo 3DS XL (or 3DS LL in Japan.) The console takes everything about the standard Nintendo 3DS, and makes it bigger. What you end up with is a 4.88-inch 3D display on top, and a 4.18-inch standard touch display on the bottom. Buyer also get a free 4 GB SD card included. In Japan, the 3DS LL will hit stores on July 28th for about 18,900 Yen ($235) while us 3DS XL buyers will have to wait until August 19th to get in on the action, where it'll cost $199.
Read More
| Nintendo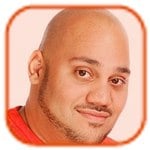 Posted by Andru Edwards Categories: Corporate News, Hardware, Nintendo, Nintendo 3DS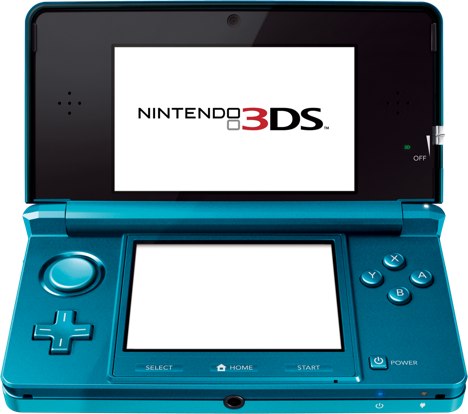 The Aqua Blue Nintendo 3DS. An odd color choice for the launch of a new gaming handheld, sure. However, we didn't think it was so bad that it was time to kill it. Regardless of what we think, though, Nintendo is set to put the Aqua Blue 3DS out to pasture soon. No specific date has been given, but with all the other 3DS colors that Nintendo's pumping out, we're geussing that the turquiose one has proven to be pretty unpopular in the grand scheme of things. Want one? Better get it while you can!
Read More
| Nintendo Japan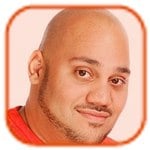 Posted by Andru Edwards Categories: Accessories, Adventure, Driving, Hardware, Nintendo, Nintendo 3DS

Nintendo is trying hard to build interest in the Nintendo 3DS handheld game system. The company dropped the price of the 3DS from $250 to $170 last month, and has now announced that it will be getting 3D video recording, an optional add-on secondary analog pad, and two new Mario games by the holiday season.
The Nintendo 3DS has been able to take 3D photos since its release, but an update will add video functionality to the system. The free update, planned for this November, will let users record 3D video, which can then be viewed in 3D on the device's screen.
Click to continue reading Nintendo 3DS to pick up analog pad, 3D video recording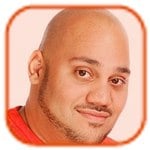 Posted by Andru Edwards Categories: Hardware, Hot Deals, Nintendo, Nintendo 3DS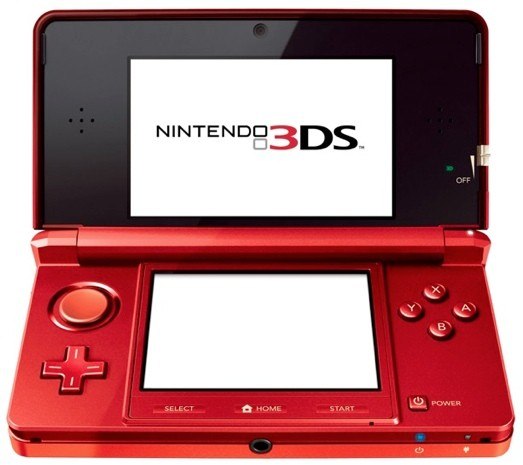 The Nintendo 3DS has not been selling as well as Nintendo had originally hoped, which is a definite change from their previous handheld console releases. It could be that the advertising just can't get across the experience of playing 3D games like holding it in your hands can, but it could very well be attributed to the fact that Nintendo is charging $249 for the console. Well, if it was the price that was holding you back, Nintendo hopes to remove that barrier with a major price cut on the 3DS. On August 12, the price for a new 3DS will go from $249 down to $169. That's a deep price cut, and brings the price much closer in line with the Nintendo DSi. Users who paid $250 will be granted 20 free virtual console games that won't be released to the public--10 NES games and 10 Game Boy Advance titles. That's nice and all, but I'd bet those people aren't thinking that's enough.
Read More
| Nintendo 3DS on Amazon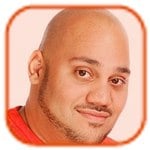 Posted by Andru Edwards Categories: Action, Adventure, E3, Nintendo, Nintendo 3DS, Portable/Mobile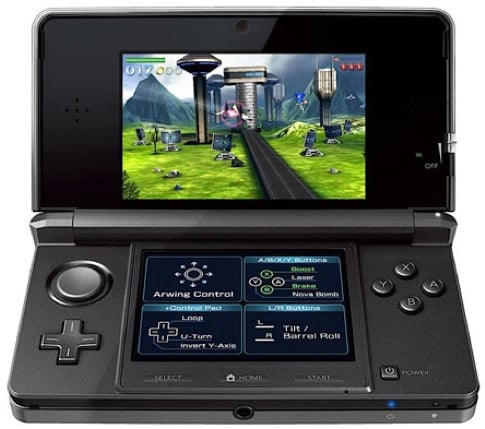 Nintendo has announced Star Fox 64 3D for the Nintendo 3DS portable. The game will support both analog movement, as well as supporting the Nintendo 3DS accelerometer, allowing you to simply tilt the console to fly throughout the vast levels. The other big feature touted is that you'll be able to see the faces of up to three other friends who you are playing multiplayer with, thanks to the Nintendo 3DS front camera. Each player will have a small box over their vehicle, where you can see exactly who is in control. Star Fox 64 3D will be available in September 2011 in the US.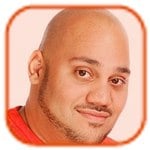 Posted by Andru Edwards Categories: Driving, Nintendo, Nintendo 3DS, Trailers
Nintendo announced Mario Kart 3DS during its E3 2011 keynote. Nintendo of America President Reggie Fils-Aime took the stage to announce a cluster of upcoming Nintendo 3DS titles aimed at their core audience. Mario Kart 3DS features 3D graphics, and sets itself apart with the ability for gamers to trick out their karts. This one will be available for the 2011 holiday season.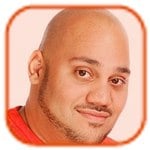 Posted by Andru Edwards Categories: Action, E3, Nintendo, Nintendo 3DS, Portable/Mobile
Nintendo has announced Kid Icarus Uprising, a new Nintendo 3DS title, this morning at its E3 2011 media briefing. They'll also be releasing a set of cards that, when used in conjunction with the 3DS cameras, allow you to do some augmented reality gaming as well. Kid Icarus Uprising will be released later this year.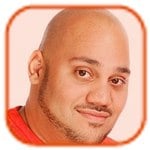 Posted by Andru Edwards Categories: Adventure, E3, Nintendo, Nintendo 3DS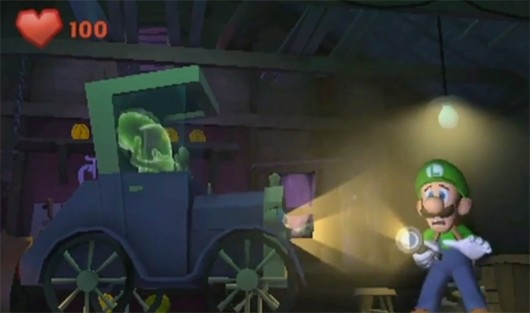 It's been years since the original Luigi's Mansion game hit the scene, but Nintendo is finally set to release a sequel. At its E3 2011 media briefing, Luigi's Mansion 2 was announced, and it'll be a Nintendo 3DS exclusive. No release date was given, but it certainly looks like a title that'll highlight what the 3DS can do.

Posted by Alex Lifschitz Categories: Adventure, Nintendo, Nintendo 3DS, Platformers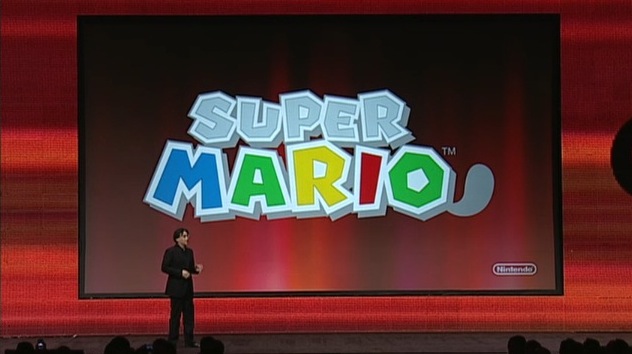 (Image courtesy of Destructoid.com)
According to the information from the Iwata keynote today at GDC 2011, there's a new Mario title on the way from the Galaxy team for the Nintendo 3DS. The placeholder logo has a tail attached, as pointed out by Iwata, claiming more will be revealed at E3 this year. According to him, the 3DS technology allowed Shigeru Miyamoto to address a fundamental problem with 3D location and platforming mechanics. I'd give more credit to Nintendo than to take the obvious route and link the logo imagery to the Tanooki suit, so expect a new game mechanic unique enough to warrant a logo slot.
Aditionally, it was announced that the 3D remaster of Zelda: Ocarina of Time will be hitting on June 7th. Along with 3D functionality, the game has recieved a graphical overhaul so it doesn't look quite as fugly as the N64 version. This will continue the Nintendo release strategy of using our childhoods to plaster their headquarters with money, and there's still plenty of time to hear more about the game before you decide to purchase it, so keep your eyes open for more coverage in the coming months.
© Gear Live Media, LLC. 2007 – User-posted content, unless source is quoted, is licensed under a Creative Commons Public Domain License. Gear Live graphics, logos, designs, page headers, button icons, videos, articles, blogs, forums, scripts and other service names are the trademarks of Gear Live Inc.