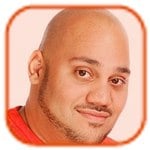 Posted by Andru Edwards Categories: Adventure, Bungie, First Person Shooters, Hot Deals, PlayStation 3, PlayStation 4, Xbox 360, Xbox One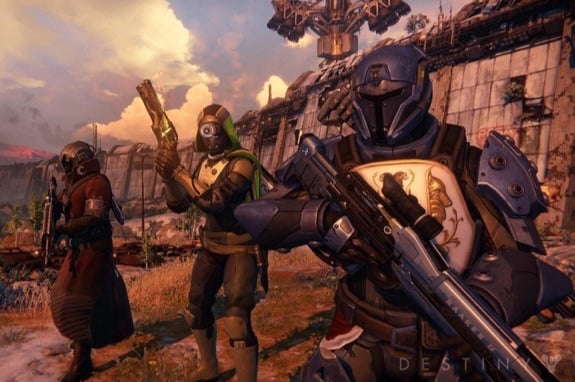 Bungie has just announced a stellar deal for Destiny buyers--if you pick up the digital version of Destiny for the Xbox 360 or Playstation 3, you get to download the next-gen digital version for Xbox One or Playstation 4 for free. That's two copies of Destiny for the price of one.
The deal applies to all Destiny content, too, so if you buy the Guardian edition of the game, or the Expansion Pass on Xbox 360 or PS3, you'll also get that same content on Xbox One or PS4 as well.
To be clear, those who take advantage of the promotion get to keep and use both versions of Destiny. The downloads will be tied to the same Xbox Live or PSN account, and as a result, you'll have to choose one ecosystem (Xbox or Playstation) for both copies of the game--you can't get it for PS3 and then get the Xbox One version, or vice versa. This is a great deal for those who still have an older console in a spare room and want to have Destiny playable on both.
If the above doesn't apply to you, you can still get a free copy of Destiny (or any other Xbox One game) this week!
Click to continue reading Get free copy of Destiny for Xbox One or PS4 with last-gen purchase
Read More
| Destiny Digital Upgrade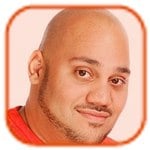 Posted by Andru Edwards Categories: Fighting, PlayStation 3, PlayStation 4, Xbox 360, Xbox One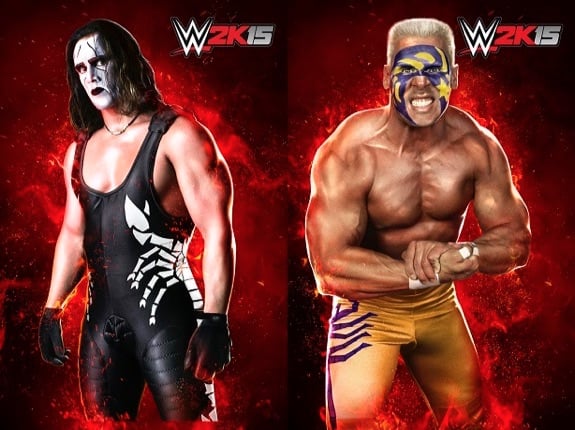 Update: 2K Games has revealed the limited exclusive WWE 2K15 Hulkamania edition!
During the last episode of Monday Night Raw, it was revealed that the pre-order bonus for WWE 2K15 will be a double-dose of Sting. Wrestling fans in the 1980s and 1990s will remember Sting as both a blonde, spiky-haired grappler with colorful face paint, and later, the mysterious black-and-white character reminiscent of "The Crow."
When WWE 2K15 launches in North America on October 28th (and October 31st internationally,) those who pre-ordered will get both incarnations of the Sting character right off the bat, similar to what happened last year with The Ultimate Warrior in WWE 2K14. This will be the first WWE title available for the Xbox One and PlayStation 4. You can order WWE 2K15 now.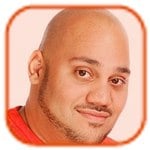 Posted by Andru Edwards Categories: Action, Driving, Features, Fighting, Nintendo, PC, PlayStation 3, PlayStation 4, Sports, Square Enix, Ubisoft, Wii U, Xbox 360, Xbox One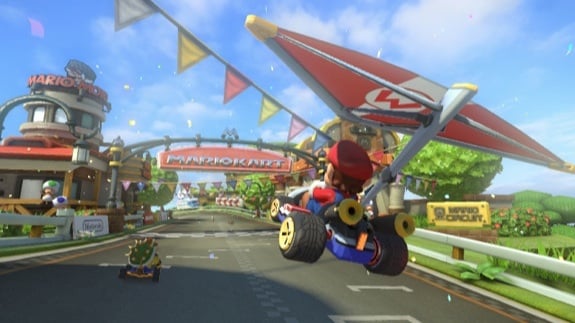 The summer months can bring drought conditions in many areas across the world, but as any hardcore gamer will tell you, the gaming industry suffers the same condition each year. It's even tougher in years like 2014, where two major consoles just launched and early adopters are clamoring for new software for their pricey investments.
While I can't do anything about the lack of new games that are set to drop this summer, I can certainly help you get through it. Over the next two months, right before summer hits, we are going to see a few high profile games released that we think will dull the summer gaming blues. Some are old favorites, while a couple are brand new IP that look to offer unique gaming experiences. Here's my list of the five games to pick up this summer, in order of release date:
Click to continue reading 5 big game releases to get you through the coming summer drought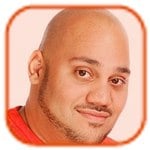 Posted by Andru Edwards Categories: Fighting, PlayStation 3, PlayStation 4, Release Dates, Xbox 360, Xbox One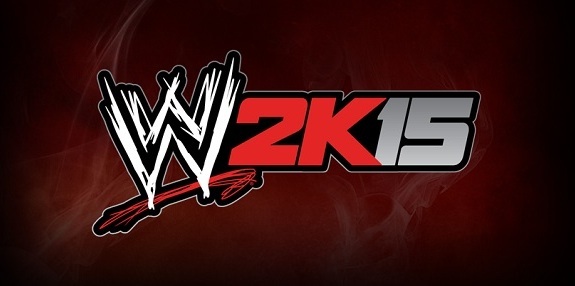 2KGames has announced that WWE 2K15 is set to launch on October 28, 2014 here in North America, and on October 31 in international markets. No other game details have been released just yet, but we do know that it'll be available for Xbox One, PlayStation 4, Xbox 360, and PlayStation 3. For those keeping score at home, this will be the first time that the WWE franchise appears on the next-generation Xbox One and PS4 consoles, so it'll be interesting to see that 2K is able to do with the beefier hardware in the graphics department.
What do you think? Are you excited to get your hands on WWE 2K15?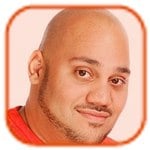 Posted by Andru Edwards Categories: CAPCOM, Fighting, PC, PlayStation 3, Trailers, Xbox 360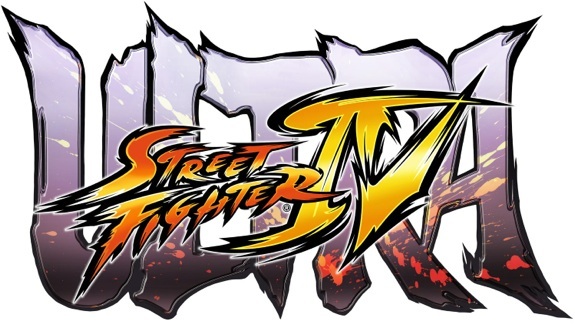 Curious about what, exactly, the "ultra" in Ultra Street Fighter 4 is supposed to imply? Capcom has released a new trailer detailing all the new characters, stages, game modes, gameplay balancing tweaks, and other features that are set to make this the biggest and best incarnation of Street Fighter 4 yet. If it's not enough for you, then you're gonna have to tell us what Capcom forgot to include, because we're having a hard time finding it.
Ultra Street Fighter 4 will launch this summer (you can pre-order USF4 now!) and will be available on Xbox 360, Playstation 3, and PC. You can peep the trailer after the jump.
Click to continue reading Ultra Street Fighter 4 trailer shows off new characters, features, stages, and more
Read More
| Ultra Street Fighter 4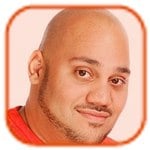 Posted by Andru Edwards Categories: First Person Shooters, Hot Deals, Microsoft, PC, Xbox 360, Xbox One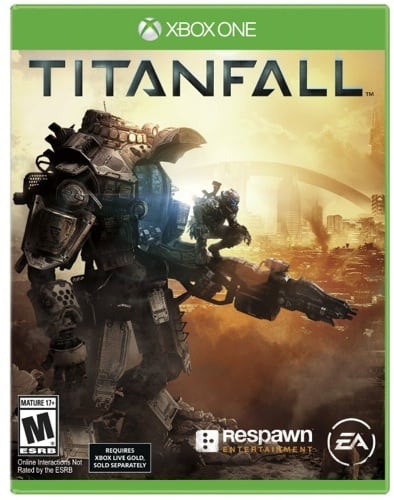 If you've been waiting for Titanfall to drop in price before getting in on the action, well, it's time to stand by for Titanfall. Amazon is featuring the game as a Gold Box special today, selling it for just $37 (a 38% discount!) That price applies to all platforms, including PC, Xbox One, and even the newly-released Xbox 360 version.
Head over to Amazon to take advantage of this deal now!
Read More
| Titanfall Gold Box Deal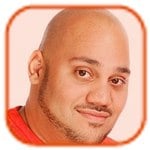 Posted by Andru Edwards Categories: Microsoft, Xbox 360, Xbox Live, Xbox One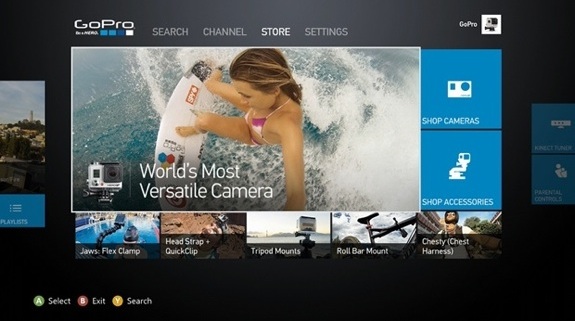 We're big fans of crazy GoPro footage, and we know a lot of you are, too. Soon, you'll be able to access a bunch more GoPro content by way of Xbox Live. Today, Microsoft announced that it has teamed up with GoPro, and will launch a GoPro channel on the Xbox 360 and Xbox One for Xbox Live Gold subscribers.
"Our GoPro Channel app will make it easy for millions of global Xbox Live customers to watch GoPro originally-produced and 'best of' user-generated content on their televisions at home," GoPro CEO Nicholas Woodman said in a press release. "We're excited to align ourselves with Microsoft and the Xbox brand as we believe our customers share the same desire to enjoy the type of immersive, experiential content that our cameras enable."
Wanna check out this library of cool content? You'll have to wait a bit--the GoPro Xbox 360 app will launch sometime this spring, while the Xbox One version won't arrive until the summer.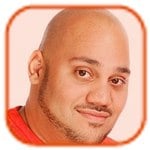 Posted by Andru Edwards Categories: PC, PlayStation 3, Sports, Trailers, Xbox 360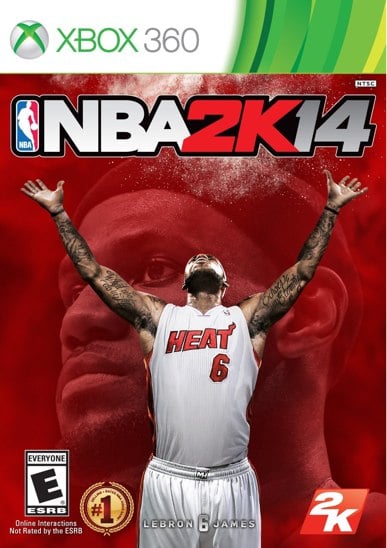 Earlier today 2K Sports released the new trailer for NBA 2K14, giving a look at a few of the 3,000 new animations, moves, and dribbling techniques you can expect from the game. LeBron James is the cover athlete for this year, and he also happens to be the soundtrack curator for the game as well. The trailer consists of Playstation 3, Xbox 360, and Windows PC game footage (all of which will be released on October 1,) a disappointment to those who were hoping for a glimpse of Xbox One and Playstation 4 gameplay footage, but 2K Games says that's coming soon in a separate trailer. You can pre-order NBA 2K14 now, and be sure to check out the trailer after the jump.
Click to continue reading NBA 2K14 current-gen trailer goes live [Video]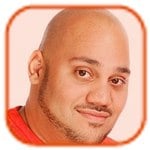 Posted by Andru Edwards Categories: Action, PlayStation 3, Xbox 360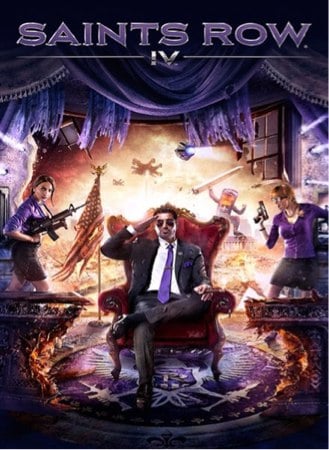 The highly-anticipated Saints Row IV was released today, and if you picked up the game, you may have noticed a quick title update was available. We've got a list of the fixes, changes, and added functionality that the Saints Row IV Day 1 console patch brough to the Xbox 360 and Playstation 3 versions of the game for you, after the jump.
Click to continue reading Saints Row IV Day 1 console patch notes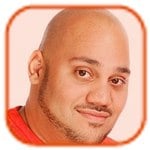 Posted by Andru Edwards Categories: Fighting, PlayStation 3, Special Editions, Sports, Take2, Xbox 360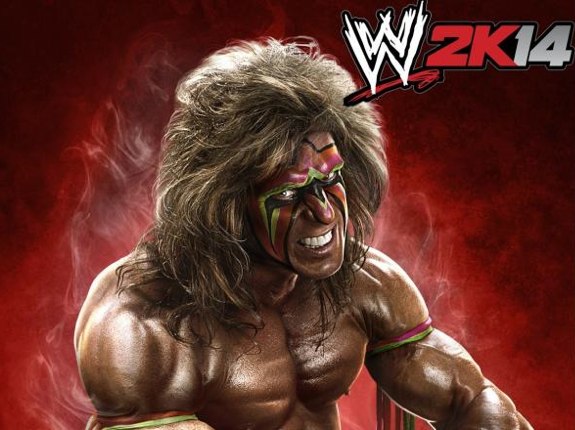 Now that Take 2 has taken over the WWE videogame license, WWE 2K14 is being loaded up with the power of The Ultimate Warrior. Nothing like celebrating by bringing back an icon, and with the addition of a character as iconic as The Ultimate Warrior for those who pre-order the title, it may spur more than a few additional sales. The announcement was made official by way of a YouTube video, which you can find below, featuring the Warrior in his signature face paint and garb, cutting a classic Warrior-style promo. Here's what he had to say about his inclusion in the game:
Immortality is inspiration, pure and simple. An example to others that they, too, can do things larger than the life they are actually living, and Ultimate Warrior was the pure embodiment of this belief, in what has proven to be a very attention-getting and inspiring way, said Warrior. It was my good fortune to be his creator and performer, and I am humbled by all those fans who've not only kept his legacy alive, but deepened it over time. In 'WWE 2K14,' Ultimate Warrior's creed, 'Always Believe,' lives on.
Chris Snyder, senior director of marketing for WWE2K14 explained why the decision was made this year to make The Ultimate Warrior one of the main attractions this year:
There has never been another WWE Superstar quite like the Ultimate Warrior – his intensity and energy is unmatched, and his legacy is undeniable, said Chris Snyder, Senior Director of Marketing at 2K. Fans love him, opponents fear him and everyone can agree that he's one of the most iconic Legends in WWE history. Pre-ordering 'WWE 2K14' is the only way we mere mortals will ever have a glimpse into the greatness that is Ultimate Warrior.
The Ultimate Warrior is available exclusively to those who pre-order the game, which you can do right here on Amazon. Again, check out the trailer after the break!
Click to continue reading Pre-order WWE 2K14 and get the Ultimate Warrior
© Gear Live Media, LLC. 2007 – User-posted content, unless source is quoted, is licensed under a Creative Commons Public Domain License. Gear Live graphics, logos, designs, page headers, button icons, videos, articles, blogs, forums, scripts and other service names are the trademarks of Gear Live Inc.