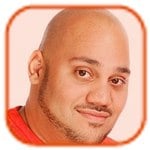 Posted by Andru Edwards Categories: Electronic Arts, First Person Shooters, Puzzle, Sports, Xbox One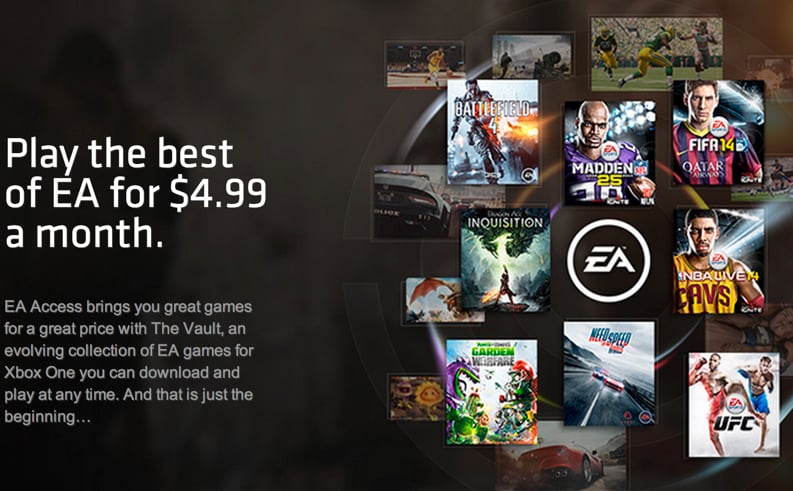 EA Access, the new subscription gaming service from EA, is now available to Xbox One console owners. Just log in and download the EA Access app, and you'll have unlimited access to a select grouping of EA titles for $4.99 per month, or $29.99 per year. The service launches with FIFA 14, Madden NFL 25, Battlefield 4, and Peggle 2. The company says there is more to come, and that one a game is added to the Vault, it stays there. So, for your money, you get unlimited access to a growing list of EA games. Additionally, EA Access members get 10% off on EA digital purchases on Xbox One. PlayStation 4 gamers are left out here, as Sony doesn't think its gamers want to pay a $5 per month all-you-can-eat subscription fee for EA content.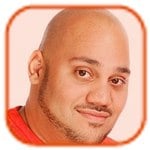 Posted by Andru Edwards Categories: Fighting, PlayStation 4, Screenshots, Sports, Xbox One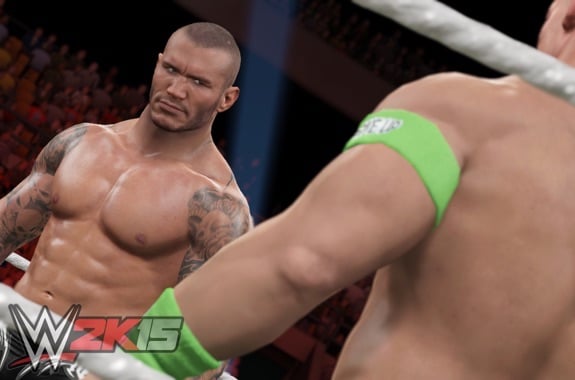 We recently gave you a look at John Cena in WWE 2K15, and now 2K Games has released two shots of Randy Orton from the upcoming next-gen version of the wrestling game series. The first image features Orton staring down John Cena from across the ring, while the second sees Orton performing his signature pose (likely an in-game taunt.) As with the original Cena screenshot, it's obvious that a lot of work went into improving the character models for the Xbox One and PlayStation 4 console editions.
As a reminder, if you pre-order WWE 2K15 now, you get two playable Sting characters for free on launch day. 2K also announced the exclusive WWE 2K15 Hulkamania Edition, which includes a bunch of Hulk Hogan-themed extras and playable characters.
We've got one more screenshot, featuring Orton doing his signature pose, after the jump.
Click to continue reading 2 new WWE 2K15 next-gen Randy Orton screenshots released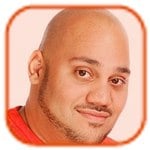 Posted by Andru Edwards Categories: Fighting, PlayStation 4, Special Editions, Sports, Xbox One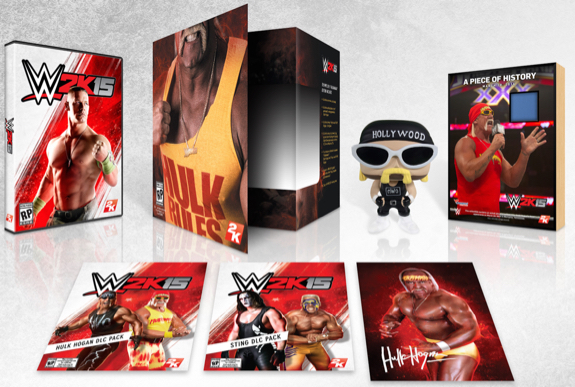 Yesterday we gave you a look at the first WWE 2K15 screenshot as posted by John Cena on Twitter, and today we have news on the WWE 2K15 Hulkamania Edition. This one will be exclusive to next-gen consoles (PlayStation 4 and Xbox One,) and will feature a bunch of extra limited edition content when it goes on sale on October 28th here in North America. Aside from a copy of the WWE 2K15 game, the package also includes:
Exclusive premium packaging
Collectible art card autographed by Hulk Hogan
A Funko Hollywood Hulk Hogan vinyle figure
A piece of authentic canvas taken from the ring where Hulk Hogan returned to Monday Night Raw on March 10, 2014
Two pre-order launch exlusive Hulk Hogan characters (Hulkamania & Hollywood)
Two pre-order launch exclusive playable Sting characters (Surfer & Crow)
2K Games will only be making 25,000 of these, so if you definitely want to get in on the $99 Hulkamania Edition, you should probably go ahead and pre-order it now.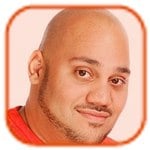 Posted by Andru Edwards Categories: Fighting, PlayStation 4, Screenshots, Sports, Xbox One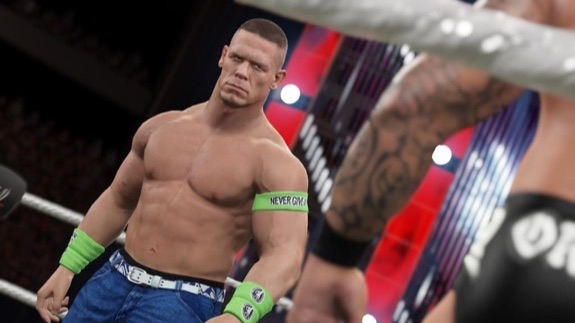 2K Games has released the first in-game screenshot of WWE 2K15. Initially tweeted by John Cena, the image shows WWE World Heavyweight Champion, Cena, staring down Randy Orton in the ring. As you can see, the visuals (at least here,) have been vastly improved. Not only are the character models sporting a more realistic look, but the focus blur is on-point as well. WWE 2K15 will be the first WWE title available for both the Xbox One and PlayStation 4, and will also be available on PlayStation 3 and Xbox 360 when it's released on October 28 in North America (and October 31 internationally.) If you pre-order WWE 2K15 now, you get two playable Sting characters for free on launch day.
Update: 2K just announced the exclusive WWE 2k15 Hulkamania Edition!
Click to continue reading First next-gen screenshot of WWE 2K15 revealed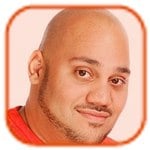 Posted by Andru Edwards Categories: Action, Driving, Features, Fighting, Nintendo, PC, PlayStation 3, PlayStation 4, Sports, Square Enix, Ubisoft, Wii U, Xbox 360, Xbox One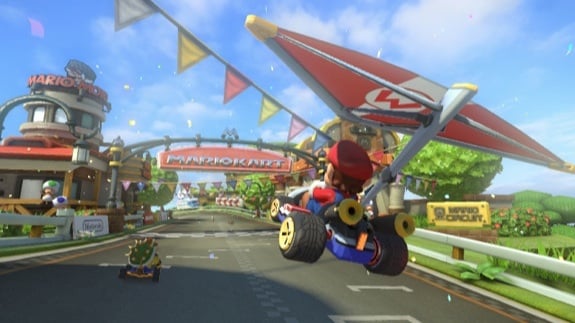 The summer months can bring drought conditions in many areas across the world, but as any hardcore gamer will tell you, the gaming industry suffers the same condition each year. It's even tougher in years like 2014, where two major consoles just launched and early adopters are clamoring for new software for their pricey investments.
While I can't do anything about the lack of new games that are set to drop this summer, I can certainly help you get through it. Over the next two months, right before summer hits, we are going to see a few high profile games released that we think will dull the summer gaming blues. Some are old favorites, while a couple are brand new IP that look to offer unique gaming experiences. Here's my list of the five games to pick up this summer, in order of release date:
Click to continue reading 5 big game releases to get you through the coming summer drought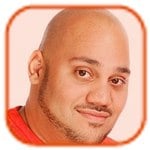 Posted by Andru Edwards Categories: PlayStation 4, Sports, Xbox One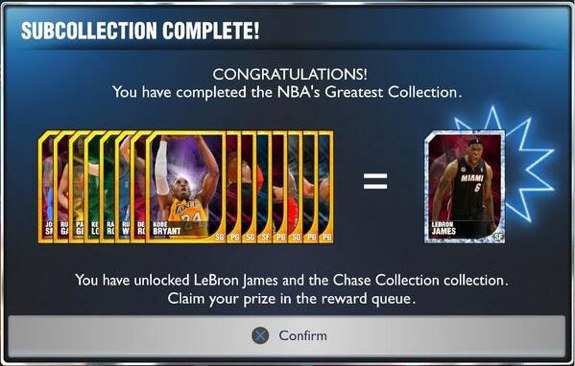 I'm a big fan NBA 2K14, and have been raining threes and dunking in faces since the day the game launched on Xbox 360, and continuing to the Xbox One version when the console launched. One challenge is trying to unlock the Diamond players in the MyTeam mode, with much of the process remaining a mystery. Now, though, it seems that the method to unlock Diamond Lebron James may have been uncovered. Basically, you need to collect the player from each modern team with the highest overall ranking. Check the video after the jump for the full explanation, and let us know if it works for you!
If you haven't yet, you can pick up NBA 2K14 now on Amazon.
Click to continue reading How to get Diamond Lebron James in NBA 2K14 [Video]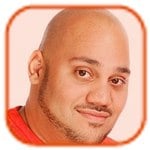 Posted by Andru Edwards Categories: PC, PlayStation 3, Sports, Trailers, Xbox 360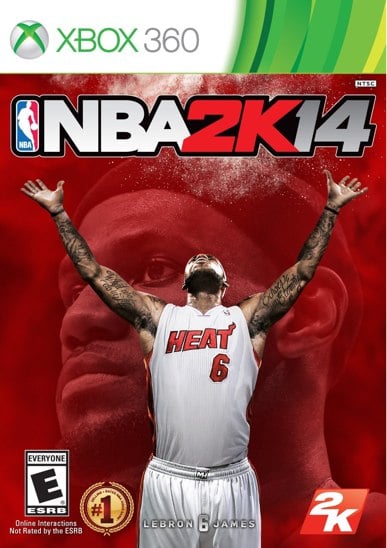 Earlier today 2K Sports released the new trailer for NBA 2K14, giving a look at a few of the 3,000 new animations, moves, and dribbling techniques you can expect from the game. LeBron James is the cover athlete for this year, and he also happens to be the soundtrack curator for the game as well. The trailer consists of Playstation 3, Xbox 360, and Windows PC game footage (all of which will be released on October 1,) a disappointment to those who were hoping for a glimpse of Xbox One and Playstation 4 gameplay footage, but 2K Games says that's coming soon in a separate trailer. You can pre-order NBA 2K14 now, and be sure to check out the trailer after the jump.
Click to continue reading NBA 2K14 current-gen trailer goes live [Video]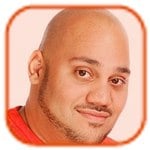 Posted by Andru Edwards Categories: Fighting, PlayStation 3, Special Editions, Sports, Take2, Xbox 360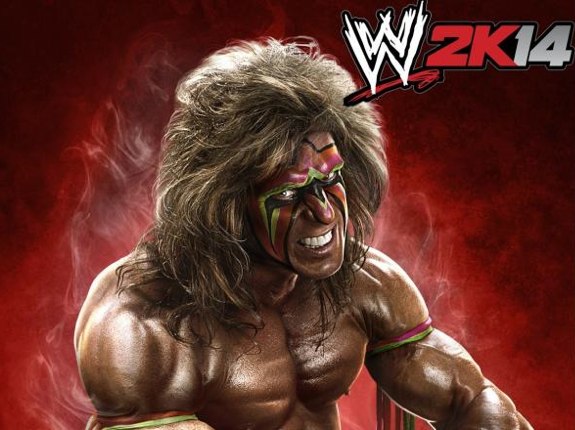 Now that Take 2 has taken over the WWE videogame license, WWE 2K14 is being loaded up with the power of The Ultimate Warrior. Nothing like celebrating by bringing back an icon, and with the addition of a character as iconic as The Ultimate Warrior for those who pre-order the title, it may spur more than a few additional sales. The announcement was made official by way of a YouTube video, which you can find below, featuring the Warrior in his signature face paint and garb, cutting a classic Warrior-style promo. Here's what he had to say about his inclusion in the game:
Immortality is inspiration, pure and simple. An example to others that they, too, can do things larger than the life they are actually living, and Ultimate Warrior was the pure embodiment of this belief, in what has proven to be a very attention-getting and inspiring way, said Warrior. It was my good fortune to be his creator and performer, and I am humbled by all those fans who've not only kept his legacy alive, but deepened it over time. In 'WWE 2K14,' Ultimate Warrior's creed, 'Always Believe,' lives on.
Chris Snyder, senior director of marketing for WWE2K14 explained why the decision was made this year to make The Ultimate Warrior one of the main attractions this year:
There has never been another WWE Superstar quite like the Ultimate Warrior – his intensity and energy is unmatched, and his legacy is undeniable, said Chris Snyder, Senior Director of Marketing at 2K. Fans love him, opponents fear him and everyone can agree that he's one of the most iconic Legends in WWE history. Pre-ordering 'WWE 2K14' is the only way we mere mortals will ever have a glimpse into the greatness that is Ultimate Warrior.
The Ultimate Warrior is available exclusively to those who pre-order the game, which you can do right here on Amazon. Again, check out the trailer after the break!
Click to continue reading Pre-order WWE 2K14 and get the Ultimate Warrior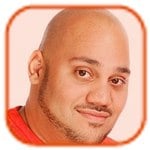 Posted by Andru Edwards Categories: Fighting, PlayStation 3, Sports, THQ, Wii, Xbox 360
Recent WWE television spots have been promoting the arrival of a "revolution," causing many to speculate what exactly that would be. As it turns out, the revolution that will be revealed this Monday night on Raw is the WWE '13 video game. Above we have a leaked video that seems to lack sound, showing off CM Punk in the commercial spot, followed by some footage from the game, including a recreation of Mark Henry and The Big Show destroying the ring with a superplex, foreshadowing that this will be something you can do in the game itself.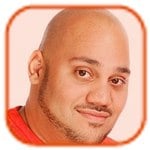 Posted by Andru Edwards Categories: Culture, PlayStation 3, Sports, Take2, Xbox 360
Were only all console games so generous as to award a player $1 million for accomplishing a difficult feat of gaming.
Two entrants have surfaced on YouTube for Take-Two Interactive's million-dollar contest, a challenge that tasks players with throwing a perfect game in the recently released Major League Baseball 2K11 title for the Xbox 360 or PlayStation 3—the only two consoles allowed to participate in the challenge, we should note.
So what does it take to win a million bucks? In last year's similarly themed contest, 24-year-old Wade McGilberry was able to take home the prize on his sixth attempt—the same day the game was released, mind you. It's taken a little while longer for gamers to accomplish the same feat in MLB 2K11: The game was released on March 8 of this year, but the contest itself didn't start until April 1, and the two YouTube videos in question were posted on April 7 and 8.
The timing is an important distinction, as Michael Manna—otherwise known as professional wrestler Stevie Richards—already uploaded a video to YouTube of the perfect game he threw on the game's release day. But don't assume that throwing a perfect game is just that easy. Not only did he not fall within the correct timeframe to win the prize, but he also allegedly didn't have the game on the correct settings (like All-Star difficulty) to even qualify for the million-dollar award.
Click to continue reading Two entries appear for MLB 2K11's million-dollar "Perfect Game" challenge
© Gear Live Media, LLC. 2007 – User-posted content, unless source is quoted, is licensed under a Creative Commons Public Domain License. Gear Live graphics, logos, designs, page headers, button icons, videos, articles, blogs, forums, scripts and other service names are the trademarks of Gear Live Inc.