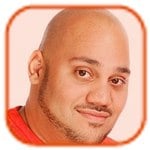 Posted by Andru Edwards Categories: First Person Shooters, Microsoft, Rumors, Xbox One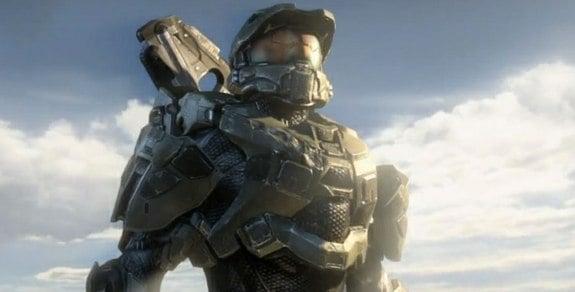 Back in 2004, Microsoft released what many believe to be the best in the Halo series: Halo 2. Ten years later, and the rumor mill is buzzing with anticipation of a Halo 2 Anniversary Edition announcement, with the hope that it'll arrive on the Xbox One in full high definition glory later this year. The rumor originated on NeoGAF. If true, it does seem to throw a wrench into the previous plans, where Microsoft has promised to release Halo 5 in 2014. Microsoft likes to spread out Halo releases, so if a Halo 2 reboot is set for 2014, it wouldn't be hard to believe that Halo 5 would be pushed back to 2015, resulting in much disappointment. We'll update when we hear more.
Read More
| NeoGAF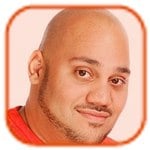 Posted by Andru Edwards Categories: Hardware, Microsoft, Rumors, Xbox, Xbox 360, Xbox Live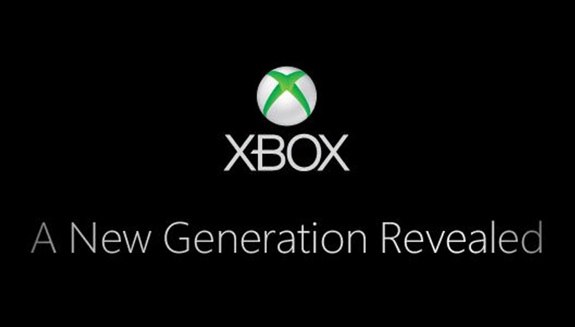 Windows super-fan Paul Thurrott, who has a good track record for internal Microsoft rumors, is sharing information that he has heard as it pertains to the launch window and pricing of the new Xbox (which we are assuming will be called Xbox Reveal or Infinity, but is codenamed Durango.) First, the next Xbox will launch in early November 2013, and will cost $499 out of the gate. Alternatively, you'll be able to pay $299 for the console if you also pay a $10 monthly subscription fee.
If this is true, then we imagine that this is where all of the hoopla over an "always-on" console is coming from. If you choose to go the subscription route, then your Xbox will likely need to be connected to the Internet in order to make sure the subscription is active. Piggybacking on that thought, maybe if you stop paying (or if you can't get the Xbox online,) then the Xbox will simply not let you play games until you are paid up or reconnect it to Xbox Live.
Other information shared include that the new console will ship with a Blu-ray drive, and will run on a modified version of Windows 8. We will have all the news as it happens when Microsoft unveils the next Xbox on May 21.
Read More
| Windows IT Pro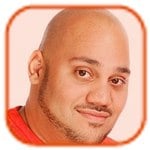 Posted by Andru Edwards Categories: Hardware, Microsoft, Rumors, Xbox 360, Xbox Live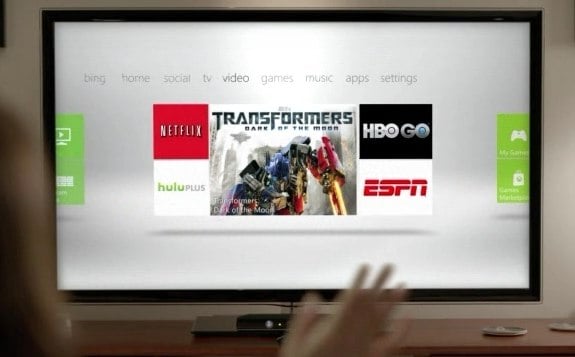 The big rumor on the street about the next Xbox is that Microsoft will block used games from working with the console. Reports from sources have hit various news outlets saying that the new Xbox, which should launch later this year, will require mandatory game installs to the hard drive of the console, and will require an activation code in order to get them to play. Once the code is used, that game is activated for that console specifically (or, maybe, that specific Gamertag,) and won't work on other consoles, effectively killing the used game market.
Click to continue reading Will the next Xbox require game installs, killing used games for good?
Read More
| MCV India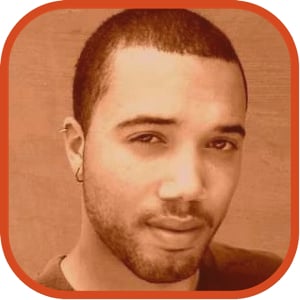 Posted by John Kilhefner Categories: PlayStation 4, Rumors, Sony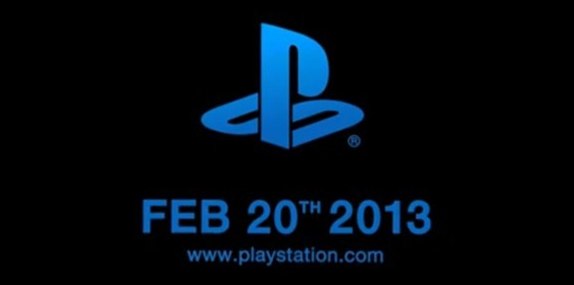 While Sony Computer Entertainment is readying its unveil of the PlayStation 4 on February 20, we'll have to take what we can get in the meantime. This little kernel of information, however, might say a lot about what to expect (and not expect) on the 20th.
According to an anonymous SCE official, the PS4 will try its hand at becoming more of a home entertainment hub than ever before, and that its main selling point will be its new styles of play. It seems Sony might be taking a cue from Nintendo, focusing on outside-the-box innovation, rather than just internal hardware specs.
As a home entertainment "nerve center," the PS4 will emphasize the ability to connect and share with mobile devices, perhaps through cloud-based gaming. The console is reportedly going to release by the end of the year.
Read More
| Edge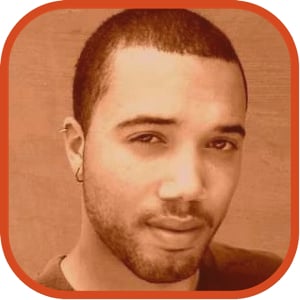 Posted by John Kilhefner Categories: Microsoft, Rumors, Xbox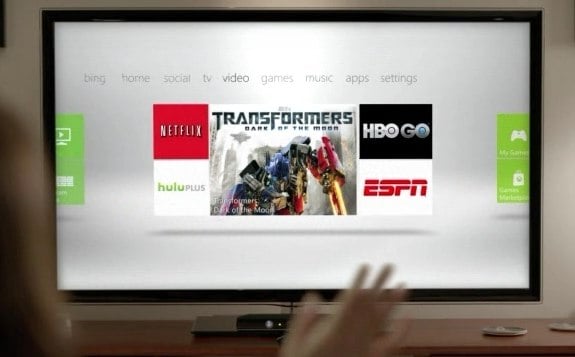 Microsoft is developing a set-top box as an alterntative to a fully-fledged next generation gaming device. The set-top will run on core components of Windows 8, offering casual gaming titles (most likely through Xbox Live) instead of the big productions you'll find on the next-generation of Xbox consoles.
Furthering the casual theme of the set-top box, Microsoft is planning on incorporating a chipset enabling the device to boot up practically instantaenously for quick and simple access to TV, games and other entertainment services.
The set-top box is but one step in Microsoft's plan to bring the core architecture of the next-generation across several devices, such as a phone capable of handling a complete Xbox Live experience.
Click to continue reading Microsoft developing smaller Xbox set-top box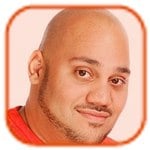 Posted by Andru Edwards Categories: E3, Microsoft, Rumors, Xbox 360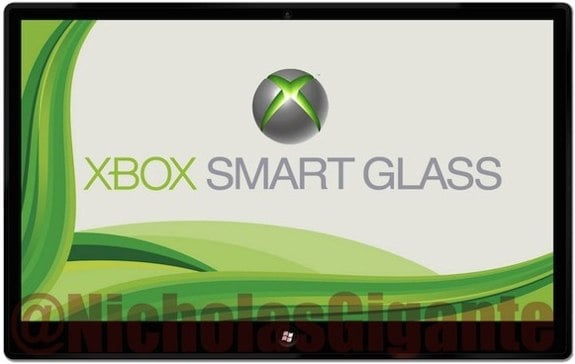 E3 is right around the corner (a.k.a. next week) and word has slipped that Microsoft is planning to introduce a product called Smart Glass at the event. Xbox Smart Glass will be a companion application that you use with the console that will allow you to send video to the Xbox 360 from a smartphone or tablet, similar to what you can do with an iOS device and Apple TV using AirPlay. The cool part? Aside from naturally running on Windows 8 tablets and Windows Phone devices, Smart Glass will also run on iOS and Android in a multiplatform play for supremacy. About time, Microsoft.
Read More
| Examiner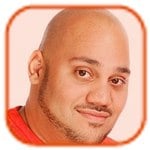 Posted by Andru Edwards Categories: E3, Internet, Kinect, Microsoft, Rumors, Xbox 360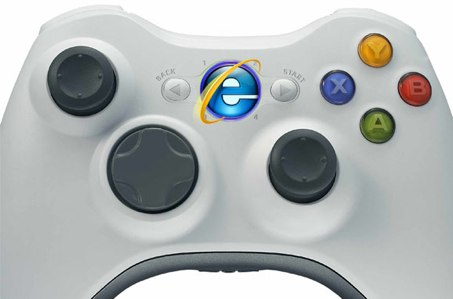 Looks like Microsoft is finally ready to bring Internet Explorer to the Xbox 360 after many years on the market. It turns out that the company has been testing an Xbox-optimized version of Internet Explorer 9 that supports the Bing voice search feature that's currently available on the platform. As with most things that Microsoft builds for the Xbox 360 these days, IE will have deeply-integrated Kinect integration, allowing users to speak web pages into existence, and wave to navigate. No word yet on availability, but E3 is just a few weeks away, and we'd bet that we'll see it in all its glory there.
Read More
| The Verge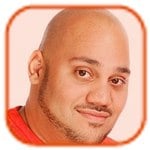 Posted by Andru Edwards Categories: Corporate News, Microsoft, Rumors, Xbox 360, Xbox Live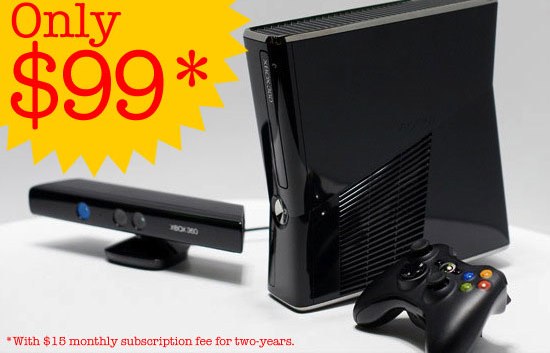 In its neverending quest to get the Xbox 360 to be the entertainment hub of as many living rooms as possible, it appears that Microsoft has come up with a new tactic to move units. The Verge is reporting that the company is set to launch a new 4 GB Xbox 360 Kinect bundle that'll cost just $99. The catch? You'll have to agree to a two-year contract at $15 per month, giving you access to Xbox Live Gold service, and possibly other streaming features (maybe the rumored music service set to launch at E3?) It's certainly an interesting move that hasn't been tested before, which could be why the report claims that the specially-priced bundle will only be available in US Microsoft Stores.
Read More
| The Verge

Posted by John Ball Categories: Action, First Person Shooters, Microsoft, Rumors, Xbox 360, Xbox Live

Buckle yourselves in Halo fans because we have a lot of news to cover. On the 7th of this month a currently anonymous person, who we assume works at the ever popular magazine Game Informer, released for the viewing pleasure of the public the entire Halo 4 cover article. This article goes into great detail about the games multiplayer features and what we can expect at the games launch. Reactions are currently mixed, as no one knows what to make of all of this information. Neither 343 Industries nor Game Informer have made any comment about the leak.
Spartan Ops, Forerunner Vision, and Regicide are a few of the highlights posted in the leaked article. Let's break these all down. Spartan Ops, think Special Ops from Call of Duty but instead of all missions available immediately, we will most likely see Spartan Ops missions released as updates or DLC for the game. By the final Spartan Ops mission release, the entire length of the Ops is said to be comparable to the Halo 4 campaign itself. This is a tactic to keep players invested in the game over time and looks to be very promising. Forerunner Vision has many Halo fans up in arms, as this ability allows the player to see through walls. This could be used to locate enemy positions on the map easier, possibly eliminating camping. Finally there is Regicide, a free-for-all game type similar to VIP. In Regicide, the player with the most kills becomes the "King" and every kill that they get after that adds to points that another player can get after killing the "King."
That is all we would like to share with you for now but if you would like to read the full list of Multiplayer additions and changes or you want to see a full gallery from the magazine, hit the link below.
Read More
| GamePur

Posted by John Ball Categories: Action, E3, First Person Shooters, PlayStation 3, Release Dates, Rumors, Xbox 360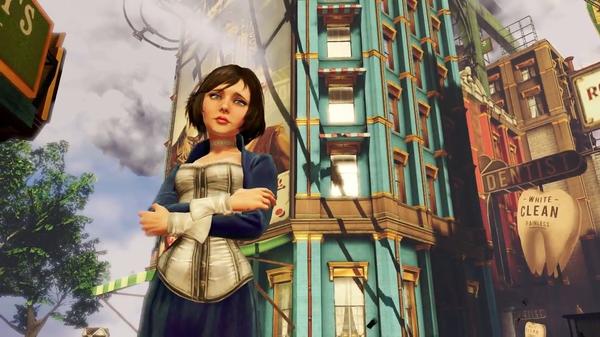 After much secrecy from Irrational Games, Bioshock Infinite's release date was finally announced last week. If you live in the United States, you can expect to pick up a copy on October 16, while international gamers can expect to see it in stores a few days later on October 19. Also, it may be worth noting that the PC version of the game will be released on the same dates. That's very unusual, but hey, this is Bioshock after all.
We don't expect to hear too much more about the game for a while, at least not until E3 2012.
© Gear Live Media, LLC. 2007 – User-posted content, unless source is quoted, is licensed under a Creative Commons Public Domain License. Gear Live graphics, logos, designs, page headers, button icons, videos, articles, blogs, forums, scripts and other service names are the trademarks of Gear Live Inc.