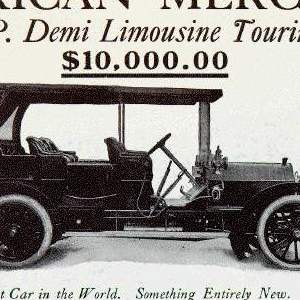 Posted by Drea Avellan Categories: Action, Adventure, Electronic Arts, Features, PlayStation 3, Reviews
Sucker Punch invited us to step in the world of their new game inFAMOUS—and that we did. In the ever so trendy Capital Hill, we entered a venue full of TVs with playable demos, food and drinks. For a couple of minutes I was captivated by the concept art displayed on the walls, but then was reminded that there was work to be done. After some chatter, it was time to introduce the main attraction.
So what is inFAMOUS? inFAMOUS is an exclusive title for the PLAYSTATION 3 due out May 26th. The game follows Cole McGrath, a man affected by the massive explosion that left Empire City in complete devastation. Cole not only survived the catastrophe, but now has developed electricity-based powers that allow him to use electricity to his advantage. He can suck up energy from street lights or vehicles and even shoot bolts of lighting from his hands. How he uses that power, however, is up to you. But with great power, comes great responsibility. All of the actions your character takes have an impact on Empire City. You can either help restore the city or keep it in a state of chaos. Helping innocent people will increase your good karma, where as killing them or using their energy for power will increase your evil karma.
Click to continue reading inFAMOUS Preview, impressions, and screenshots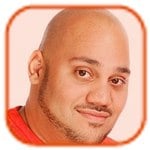 Posted by Andru Edwards Categories: Features, Fighting, Namco, PlayStation 3, PlayStation Network, Reviews, Xbox 360, Xbox Live

Here I am, about seven weeks after the launch of Soul Calibur IV, finally getting to bring you guys our thoughts on the game. Before we jump in, a bit of background on Soul Calibur IV. The game hit Xbox 360 and Playstation 3 on July 29 here in North America, followed by a release in Japan, Europe, and Australia on July 31, and then finally the UK on August 1.This is the fourth installment in the Soulcalibur series, and it features a Story mode, as well as Arcade, Training, Museum, and Tower of Lost Souls modes. That last one is new to the series, and rewards you, as the fighter, for winning special battles. Also new to the series is the inclusion of a few characters from the Star Wars universe - namely, Darth Vader, Yoda, and the Apprentice.
The game comes just about three years after the release of Soulcalibur III back in 2005, and is the first Soulcalibur title to feature online play. Now, on to our review.
Click to continue reading Soulcalibur IV review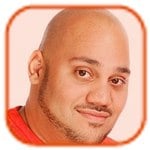 Posted by Andru Edwards Categories: Action, Adventure, Features, Microsoft, Reviews, Xbox 360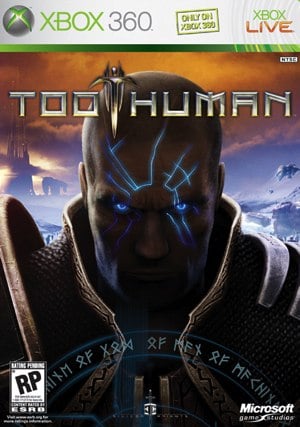 Earlier this morning, our copy of Too Human finally arrived. You know, the one we've been waiting over a decade for? Well, Silicon Knights baby will finally be available for all to purchase tomorrow. We figured we would give you a glimpse into our initial impressions of the game. I've been playing Too Human for about three hours now, and feel like I am about halfway through the story. I've destroyed creatures, upgraded weaponry, and chosen my path. Hop on down to get our full thoughts on Too Human, the next big title for the Xbox 360.
Click to continue reading Too Human quick review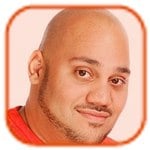 Posted by Andru Edwards Categories: Casual, Downloadable Content, Electronic Arts, Portable/Mobile, Puzzle, Reviews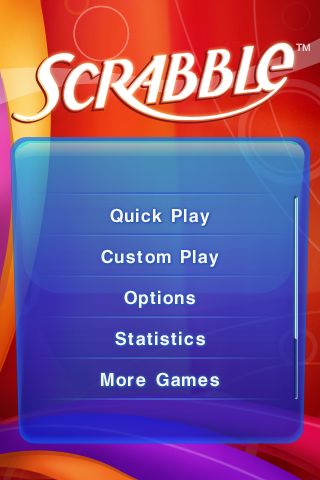 Last year, my interest in Scrabble was brought to life with the release of the Scrabulous Facebook application. It was a good time challenging Facebook friends to old-fashioned word battles, and destroying them all with my superior wordsmithing skills. Or not. If you wanna test me, feel free to challenge me on Facebook. So what's the point? Well, the moment that I saw that EA had released a version of Scrabble for the iPhone and iPod touch, I had to grab it immediately. I mean, an official Scrabble game for the mobile device that I use more than any other? What's not to love about that?
Well, we will tell you. Step on in for our full review of the Scrabble app for iPhone.
Click to continue reading EA Scrabble iPhone review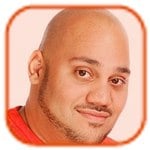 Posted by Andru Edwards Categories: Adventure, Features, Microsoft, Reviews, Role Playing Games, Square Enix, Xbox 360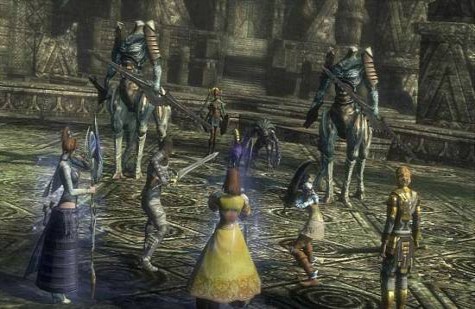 It is no secret to anyone who knows me that I have a deep appreciation for games in quirky, niche, genres, and also intelligent stories. Frankly, it is rare that I get to find both of these needs met in a single game, but Lost Odyssey manages to do it.
But wait! I thought Lost Odyssey was a Japanese-RPG and thus not really niche? Sadly (in my opinion), the gaming landscape has changed so profoundly over the years that the once thriving JRPG is now increasingly a rarity; One with high-production values, so much the more. Several early reviews would have you believe that Lost Odyssey does something fundamentally wrong simply for being true to its genre. Mercifully, you are reading this review so at the very least let me try to paint a slightly different picture of Hironobu Sakaguchi's latest opus.
Click to continue reading Lost Odyssey Review
Posted by Sparky Categories: Adventure, Features, Microsoft, Reviews, Role Playing Games, Xbox 360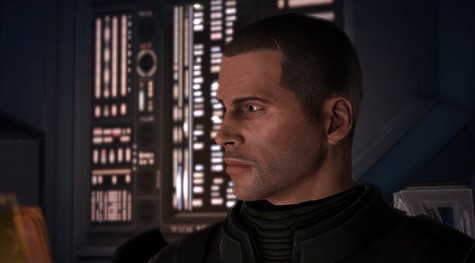 Not to rest on the laurels provided by Baulders Gate and Knights of the Old Republic, Bioware has created another instant hit: Mass Effect. Mass Effect is in many ways the spiritual successor to the Knights of the Old Republic (KOTOR) series although it goes far beyond the capabilities and offerings of its predecessor.
Mass Effect is a third person shooter/space exploration game set in humanities future when alien discoveries have catapulted human technology ahead centuries and given our race a place among many in the galactic empire. Click through for our full thoughts on this stunning game.
Click to continue reading Mass Effect Review: Bioware's latest masterpiece

Posted by Lolita Beckwith Categories: Nintendo, Reviews, Survival Horror, Take2, Wii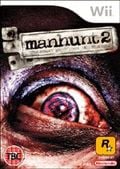 Along with the release of "Halo 3" and the unfortunate postponement of "GTA IV", one of the biggest video game stories of the year is the saga of Rockstar's "Manhunt 2". First, it was banned in England due to its graphic violence. Then it was given the kiss-of-death "Adults Only" rating here in the US by the ESRB. Sony and Nintendo do not release games with that rating—and they're not carried by Blockbuster and Walmart. Undaunted, Rockstar made some revisions, and eventually the game received a "Mature" rating.
So now "Manhunt 2" is available in stores for Nintendo Wii, Playstation 2 and PSP. Having followed the saga, and very curious about the game's content (plus I'm a huge fan of previous Rockstar games), I made it my business to rent the Wii version and play it. Having never played the original "Manhunt"—and not being a fan of stealth games—I had little idea what to expect. After completing the tutorial of Wiimote and Nunchuk moves (which includes some very funny, if grisly, sound effects), I dove in.
Click to continue reading Manhunt 2 Review: The Good, The Bad and The Grisly
Posted by Sparky Categories: Electronic Arts, Internet, PC, Platformers, Puzzle, Reviews, Xbox 360
Valve's big new gaming pack, The Orange Box, includes a stunning new kind of puzzle game called Portal. Portal is a non-linear puzzle platformer featuring M.C. Escher-like bending of space, and some of the most unique gameplay to hit gaming market in a long time.
Portal features Black Mesa's newest research competitor- Aperture Sciences - creators of the aperture gun, a device capable of creating space-bending portals between almost any two points in space. It's hard to describe the gameplay in words so check out Valve's Portal page and view the trailers to try and wrap your head around it. Click through for Playfeed's full thoughts on this fresh new gaming experience.
Click to continue reading Portal Review: Non-linear puzzlement at its best

Posted by Paul Hamilton Categories: Features, First Person Shooters, PC, Reviews, Xbox 360
The reviews have been coming in for a week now, and they have been phenomenal. Consider that according to GameRankings.com, BioShock is the 4th best game of all time. On Metacritic, BioShock has received more perfect 100 scores than even The Legend of Zelda: Ocarina of Time, usually the game cited as the best of all time. Clearly, 2K's Mature-rated, failed utopia FPS is a critical smash hit.
Perhaps then there is little need for another glowing review of the game. Except this is not a glowing review in the strictest sense, because BioShock is not exactly the masterpiece of perfection indicated by these scores. Instead, BioShock is a wonderful game that happens to draw to light the inadequacies of the way games are typically reviewed and the inherent inconsistencies of how games are judged.
Click to continue reading Is BioShock a Perfect Game?
Posted by Max Dickey Categories: Action, First Person Shooters, PC, Reviews, Xbox 360
With Halo 3 just a month away, its promotion and hype engines are running at an almost deafening volume. The buzz has been so loud that Bioshock, an Xbox 360 and PC shooter set amidst the ruins of a rapidly declining utopia, snuck up on us more or less under the radar. Now that it's here, though, it looks like a sure winner, featuring a compelling story, unmatched graphics, and a fantastic overall experience.
Bioshock takes place in the underwater colony known as Rapture. Built as a haven for the best and the brightest members of society, Rapture has become a cesspool of insane former virtuosos who are all hopelessly addicted to a DNA-altering drug called Adam. Apparently not satisfied with their natural gifts, the denizens of Rapture used Adam to supercharge their intellects and multiply their talents. Unfortunately, everyone became dependent on the substance, and if one doesn't get enough, he loses his mind and his face falls off. Sounds quaint, doesn't it? As your character explores Rapture, he'll run across a variety of violent junkies called splicers, as well as enormous armored supersoldiers called Big Daddies. While standard weaponry can hold off splicers, fighting Big Daddies is a strategic affair. Attempting a frontal assault is suicide, so your character needs to get smart and use the supernatural powers granted by Adam to take them down. Yep, you're using Adam, too. Are you going to end up a hopeless, addicted mess like everyone else? Who knows, but the engrossing storyline has a fair share of twists that could lead you anywhere.
Bioshock hits stores everywhere tomorrow, so be ready. It looks to be one of the season's best buys.
Read More
| GamePro

© Gear Live Media, LLC. 2007 – User-posted content, unless source is quoted, is licensed under a Creative Commons Public Domain License. Gear Live graphics, logos, designs, page headers, button icons, videos, articles, blogs, forums, scripts and other service names are the trademarks of Gear Live Inc.