Posted by Alex Lifschitz Categories: E3, Music, PlayStation 3, Reviews, Xbox 360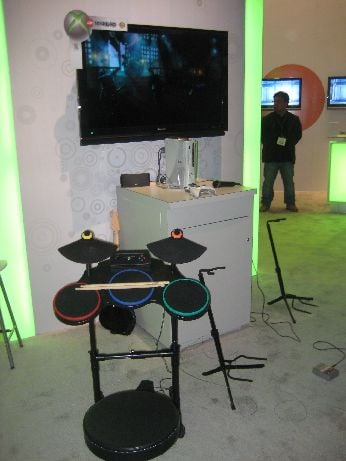 God, what a lonely-looking stand they had this game set up on. Look at that. Really?
When it comes down to brass tacks, at least to me, Rock Band and LEGO go together like peanut butter and chitin. After being revealed to discerning eyes during Dan Teasdale's GDC talk, the game has garnered some attention from puzzled, clueless journos like myself. LEGO Rock Band is a game for the little'uns, principally, tooled to a younger age demographic and given a fresh coat of paint to keep the drooling cretins jamming away on modern pop hits. So if you're coming in looking for some Pantera, you'll be disappointed. But I digress.
Hit the jump for some impressions of LEGO: Rock Band.
Click to continue reading LEGO Rock Band hands-on

Posted by Alex Lifschitz Categories: E3, Music, PlayStation 3, Reviews, Xbox 360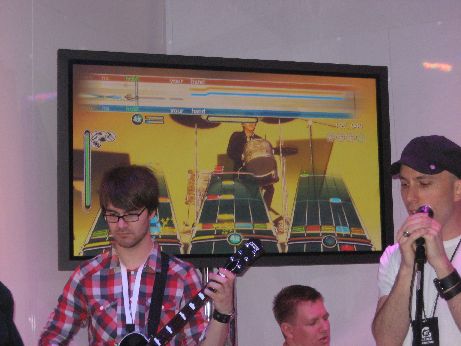 By now, you've likely seen the hubbub that surrounded the unveiling of The Beatles: Rock Band at the Microsoft presser. Hell, the two remaining Beatles even took time out of their busy schedule of rolling around in huge piles of money and prestige to come onstage for approximately 2 seconds and say how awesome it was. Where does it stand in the growing pantheon of music games, though? Does it innovate? Can it woo new fans? Is it safe? Will it blend?
Well, Harmonix, if nothing else, is dedicated to the music. That being said, they did a fantastic job of doing the Beatles justice, even going so far as to disguise their E3 booth as giant replica of Abbey Road. Yeah. They roll like that.
Hit the jump to check out our opinions on The Beatles: Rock Band.
Click to continue reading The Beatles: Rock Band hands-on impressions

Posted by Alex Lifschitz Categories: Action, E3, PlayStation 3, Reviews, Xbox 360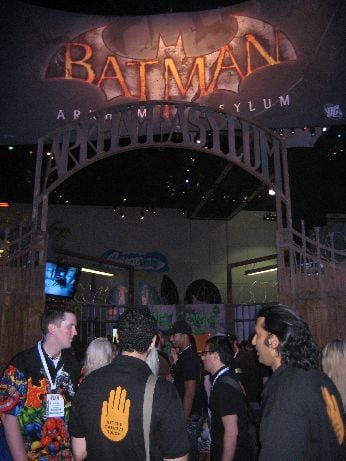 God dammit, Warner Brothers, how the hell am I supposed to come into this convention without any bias when you set up a demo center like this?
They brought in their own little slice of Arkham Asylum to display the latest Batman game to attendees of E3 '09, and while it took for-f*cking-ever to get a turn to play it on the 360, it was well worth the wait.
Hit the jump for our impressions of Batman: Arkham Asylum.
Click to continue reading E3 2009 Idle Speculation: Batman: Arkham Asylum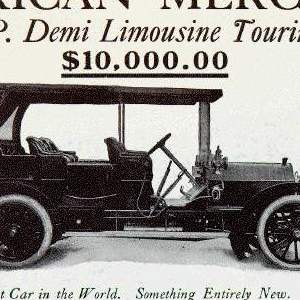 Posted by Drea Avellan Categories: Casual, E3, Electronic Arts, Reviews, Sports, Wii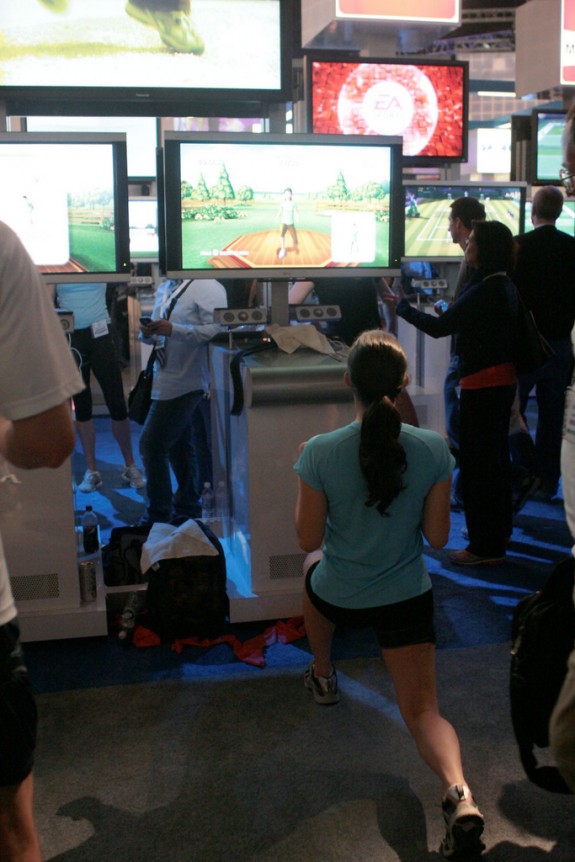 I want to workout without going to the gym – much like the millions of people that have purchased Wiifit. However, I'm not a huge fan of the game. Having to stop every time after a small workout was very time consuming and lead me not to want to "play". EA Sports Active does not only look like a lot of fun but it also gives you a real workout feeling. Giving you the option to customize your routines and what parts of the body you want to work out, it gives you the variety you need to keep going. It also offers levels from easy to hard so everyone one can accomplish the routine they set out to do.
For those looking for more motivation, they can opt to the 30-day challenge. It'll keep track of your workouts, nutrition, give you the historic graphs of your progress and will give you tips for relieving stress, eating healthier, and motivation to keep your challenge going.
EA Active is a gym, personal trainer and nutritionist all in one game-like experience. Tons of workout modes, exercises and abilities to customize your sessions, your workouts are sure to never get repetitive and keep you going. It's a great substitution for anyone that feels WiiFit does not give them a real workout experience.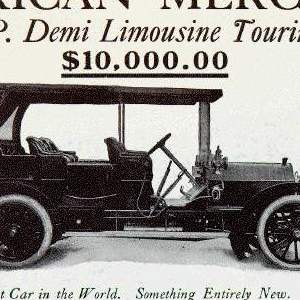 Posted by Drea Avellan Categories: Action, E3, Electronic Arts, PC, Reviews, Third Person Shooters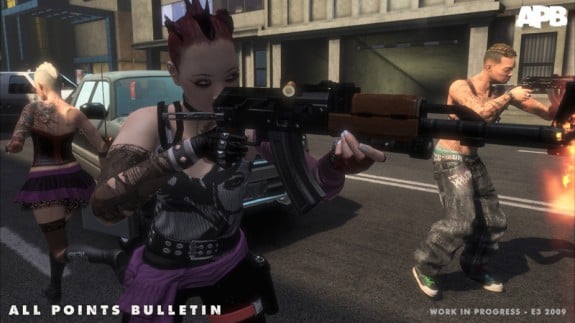 All Points Bulletin (APB) is a third-person action game from the creators of Crackdown, Real Time Worlds. "Focusing on 'the three C's'—creativity, conflict and celebrity" APB gives the player freedom to create anything they want.
Creating your own characters and cars are things we have done before in games like Oblivion and Forza, but APB pushes this feature like never before. When in character creation, standard options like gender, skin tone and other physical features are available for customization. But APB goes a little bit deeper and allows you to pick a hairstyle and how long it needs to be or even pick breast cup-sizes for the girls. Tattoos? They got those too. Design your tattoo art, color and size to place anywhere you want it to be.
Click to continue reading E3 2009: All Points Bulletin (APB) hands-on impressions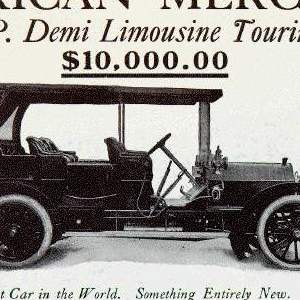 Posted by Drea Avellan Categories: Driving, E3, PlayStation 3, Reviews, Xbox 360, Xbox Live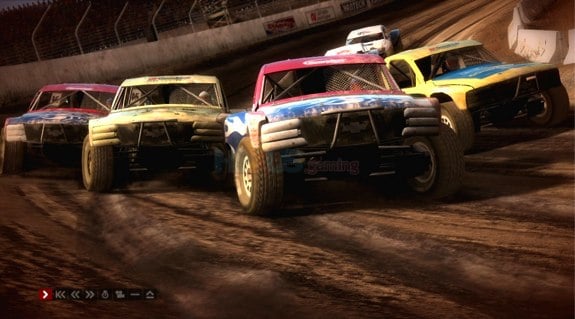 As a big fan of DiRT and having put in many hours into the game, I was extremely excited to get my hands on the demo at the Microsoft booth at this years E3 2009. DiRT 2 looks and feels like DiRT, but with a kick. Powered by the third generation of the EGO Engine's racing game technology, DiRT 2 offers tuned-up car-handling and new damage engine effects.
It's all about details and that's what makes the difference. Depending on your car, tuning or even what type of road you are on, every vehicle will feel different. Find a car you love? You are able to use your favorite vehicle and tune it with add-ons. With seven vehicle classes and a large collection of officially licensed rally cars and off-roads vehicles, I doubt you will have any problem in finding the best vehicle.
Click to continue reading E3 2009: DiRT 2 impressions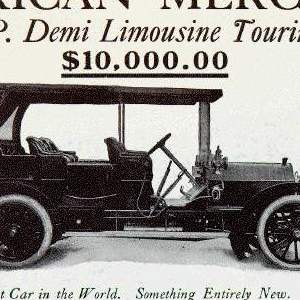 Posted by Drea Avellan Categories: Action, Adventure, Electronic Arts, Features, PlayStation 3, Reviews
Sucker Punch invited us to step in the world of their new game inFAMOUS—and that we did. In the ever so trendy Capital Hill, we entered a venue full of TVs with playable demos, food and drinks. For a couple of minutes I was captivated by the concept art displayed on the walls, but then was reminded that there was work to be done. After some chatter, it was time to introduce the main attraction.
So what is inFAMOUS? inFAMOUS is an exclusive title for the PLAYSTATION 3 due out May 26th. The game follows Cole McGrath, a man affected by the massive explosion that left Empire City in complete devastation. Cole not only survived the catastrophe, but now has developed electricity-based powers that allow him to use electricity to his advantage. He can suck up energy from street lights or vehicles and even shoot bolts of lighting from his hands. How he uses that power, however, is up to you. But with great power, comes great responsibility. All of the actions your character takes have an impact on Empire City. You can either help restore the city or keep it in a state of chaos. Helping innocent people will increase your good karma, where as killing them or using their energy for power will increase your evil karma.
Click to continue reading inFAMOUS Preview, impressions, and screenshots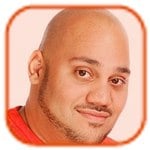 Posted by Andru Edwards Categories: Features, Fighting, Namco, PlayStation 3, PlayStation Network, Reviews, Xbox 360, Xbox Live

Here I am, about seven weeks after the launch of Soul Calibur IV, finally getting to bring you guys our thoughts on the game. Before we jump in, a bit of background on Soul Calibur IV. The game hit Xbox 360 and Playstation 3 on July 29 here in North America, followed by a release in Japan, Europe, and Australia on July 31, and then finally the UK on August 1.This is the fourth installment in the Soulcalibur series, and it features a Story mode, as well as Arcade, Training, Museum, and Tower of Lost Souls modes. That last one is new to the series, and rewards you, as the fighter, for winning special battles. Also new to the series is the inclusion of a few characters from the Star Wars universe - namely, Darth Vader, Yoda, and the Apprentice.
The game comes just about three years after the release of Soulcalibur III back in 2005, and is the first Soulcalibur title to feature online play. Now, on to our review.
Click to continue reading Soulcalibur IV review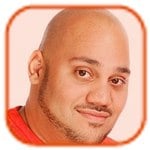 Posted by Andru Edwards Categories: Action, Adventure, Features, Microsoft, Reviews, Xbox 360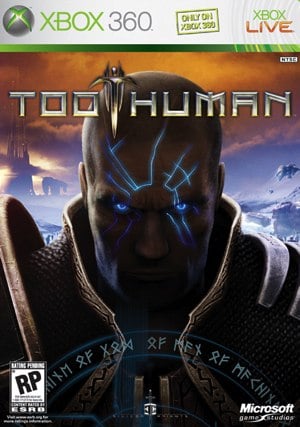 Earlier this morning, our copy of Too Human finally arrived. You know, the one we've been waiting over a decade for? Well, Silicon Knights baby will finally be available for all to purchase tomorrow. We figured we would give you a glimpse into our initial impressions of the game. I've been playing Too Human for about three hours now, and feel like I am about halfway through the story. I've destroyed creatures, upgraded weaponry, and chosen my path. Hop on down to get our full thoughts on Too Human, the next big title for the Xbox 360.
Click to continue reading Too Human quick review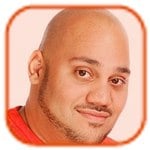 Posted by Andru Edwards Categories: Casual, Downloadable Content, Electronic Arts, Portable/Mobile, Puzzle, Reviews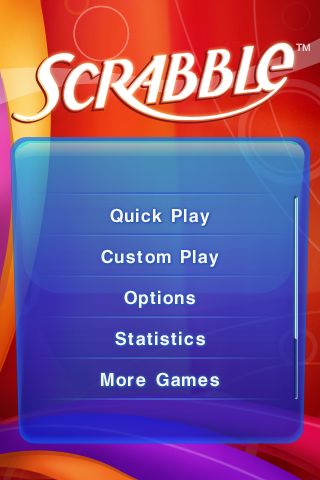 Last year, my interest in Scrabble was brought to life with the release of the Scrabulous Facebook application. It was a good time challenging Facebook friends to old-fashioned word battles, and destroying them all with my superior wordsmithing skills. Or not. If you wanna test me, feel free to challenge me on Facebook. So what's the point? Well, the moment that I saw that EA had released a version of Scrabble for the iPhone and iPod touch, I had to grab it immediately. I mean, an official Scrabble game for the mobile device that I use more than any other? What's not to love about that?
Well, we will tell you. Step on in for our full review of the Scrabble app for iPhone.
Click to continue reading EA Scrabble iPhone review
© Gear Live Media, LLC. 2007 – User-posted content, unless source is quoted, is licensed under a Creative Commons Public Domain License. Gear Live graphics, logos, designs, page headers, button icons, videos, articles, blogs, forums, scripts and other service names are the trademarks of Gear Live Inc.