Posted by Chris Pereira Categories: Portable/Mobile, Reviews, Role Playing Games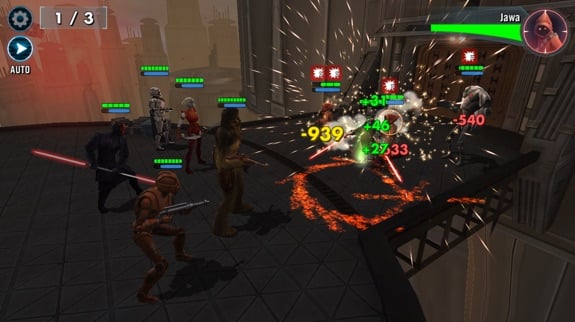 Star Wars: Galaxy of Heroes, a role-playing game released for mobile platforms last fall, initially struck me as a game I could skip without a second thought. It had the appearance of a cheap cash-in meant to capitalize on the launch of Star Wars Episode VII: The Force Awakens. Although I'm not generally not the sort of person to write off a game for being free-to-play (some of my favorite games don't cost a dime to start playing), there's something about the combination of that business model, mobile, and a major franchise that made me assume it was not worth so much as a download.
I was wrong.
Click to continue reading Star Wars: Galaxy of Heroes Is a Surprisingly Great Mobile Game

Posted by Chris Pereira Categories: Action, Adventure, Reviews, Xbox 360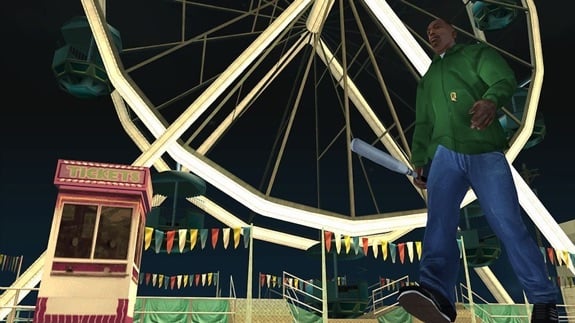 Somehow, 10 years have already passed since the release of Grand Theft Auto: San Andreas--arguably the most innovative game in the series. To coincide with the recent anniversary, Rockstar re-released the game on Xbox 360, replacing the Games on Demand version with a slightly improved version. And while the game itself remains an enjoyable experience, this may not be the best way of revisiting it.
I find myself occasionally in the mood to play one of the classic GTA III-era games (GTA III, Vice City, and San Andreas), which are among my all-time favorite games. I typically ignore this compulsion or simply spend a few minutes with the iPhone version of GTA III; I get my small dose of nostalgia but invariably stop playing because, despite Rockstar's best efforts, these are not games that work well on a touchscreen.
An improved re-release of San Andreas was exciting news for me--while a release on Xbox One or PS4 would have been ideal, a cheap Xbox 360 version with improved graphics, better draw distance, and achievements sounds like a great way to revisit the game.
Click to continue reading Grand Theft Auto: San Andreas is fun, but Xbox 360 HD remaster is rough

Posted by Chris Pereira Categories: Adventure, Editorial, Reviews, Role Playing Games, Xbox One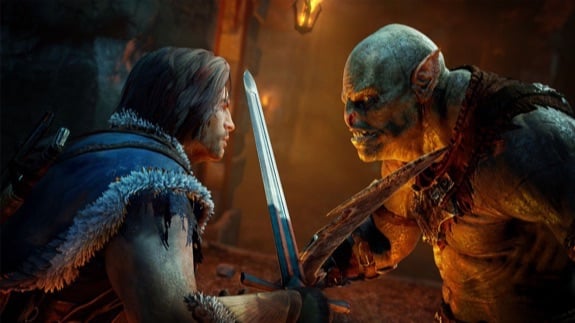 There were any number of reasons to be excited for Middle Earth: Shadow of Mordor, which launched earlier this week. For myself and many others, it was the Nemesis system--which promises unique enemies and emergent gameplay--that was the most exciting aspect of all. And while it's certainly an intriguing feature, I can't help but feel I've been missing out on it for basically being too good at the game.
Until reviews started to hit the web, I was very cautious in being optimistic about Monolith's first-ever Lord of the Rings game. For being such a major franchise, quality games based on it have been few and far between--something that's especially surprising considering its renewed popularity following the release of Peter Jackson's movies. Once I heard the almost-unanimous praise from the reviewers I trust, I was onboard. I was ready to finally play a LotR game that was a genuinely good game, not another passable one that I accepted because it happened to make use of one of my favorite franchises.
Click to continue reading Is being too good at Shadow of Mordor robbing me of a better experience?
Posted by Ariel Levin-Waldman Categories: Action, Features, Reviews, Role Playing Games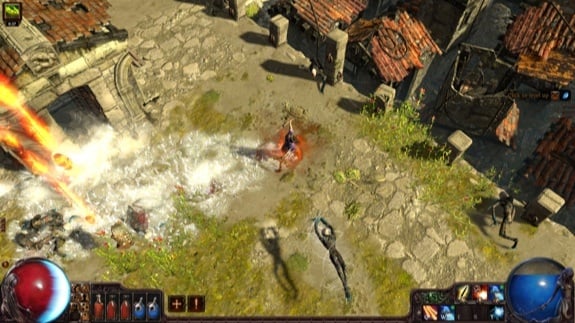 I'll be the first to admit that I am not a hardcore gamer. Ok, that's false, many people have said that first, but the point stands. I can never keep track of the differences between core and hardcore and pro gamer and who is playing what. But when I look at my steam account and see that I managed to log triple digit hours in some of those things I don't know if I can say I'm casual either. In fact, there is only one thing I can say with certainty about video games:
I like the free ones.
The majority of the games in my steam library were free. Metro 2033? Free promotional. Red Orchestra? Free steam weekend. And now another, Path of Exile. Another freebie, and at 132 hours it takes second place for play time in my library next to Civilization 5. That one I bought the hard way.
Its one of the expanding genre of free to play MMOs on the market these days and it ranks at the fifth most popular freebie on steam with a pretty solid community rating. Metascore 85/100 is nothing to sneeze at. It got glowing reviews from Gamespot and IGN. It has five million players. I'm willing to bet some of you reading this have that icon on your desktop right now.
Now I'm going to tell you about my experiences with it after 132 hours.
Click to continue reading Path of Exile review
Posted by John Ball Categories: Activision, First Person Shooters, PlayStation 3, PlayStation Network, Reviews, Wii, Xbox 360, Xbox Live

Since the release of Call of Duty: Modern Warfare 3 this past November, many were left wondering what was next in store for the Call of Duty franchise. With seemingly every American war being fought in one of their games and having made up a war in the near future, we may have seen the final Call of Duty game release last year. Is this necessarily a bad thing though? The Call of Duty franchise and especially the Modern Warfare series have been raved by gamers as the best video game series of the last several years. With thrilling and fast paced online multiplayer that Mountain Dew guzzlers love and customizability that the hardcore gamer can submerge themselves into, who can argue that it isn't?
Click to continue reading Call of Duty: Modern Warfare 3 review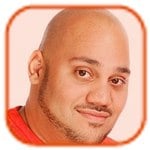 Posted by Andru Edwards Categories: Features, Reviews, Third Person Shooters, Xbox 360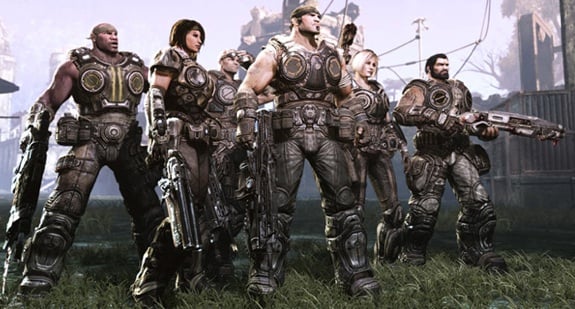 "Gears of War 3," the final installment in the Gears of War trilogy, is slated to hit store shelves on September 20, bringing the war between The Coalition of Ordered Governments (COG) and the Locust Hoard to its conclusion. However, you don't have to wait until the fall to play the game; developer Epic Games has given those who purchased "Bulletstorm: Epic Edition" or pre-ordered "Gears of War 3" a chance to take the online multiplayer for a spin. New and returning gamers will appreciate all the new weapons, characters, and the smooth online experience.
The "Gears of War" beta comes with a purpose. Besides letting gamers preview the title before its release, Epic Games is using it to test its new dedicated online servers. The studio is also looking to iron out any bugs, glitches, and exploits that plagued the previous series entries.
The gameplay of "Gears of War 3" multiplayer remains mostly the same, but it incorporates new weapons, maps, game modes, and game play mechanics. Gamers will continue to strategically go in and out of cover to get a better position for the kill.
Click to continue reading Gears of War 3 beta review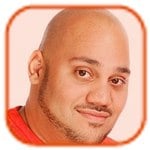 Posted by Andru Edwards Categories: First Person Shooters, PC, PlayStation 3, Puzzle, Reviews, Xbox 360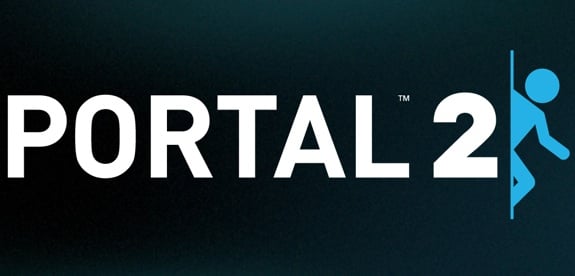 Innovation in video games is terrific—sometimes. But with certain ideas and series, particularly the simplest ones, the smartest thing to do can be to just expand and build on the concept but not change it very much. That's the choice Valve Software has made with Portal 2, the ravenously awaited sequel to the addictive and brain-twisting 2007 first-person puzzler. Judging from our initial half-day with the game, Valve has chosen wisely.
The original Portal, first released as part of the Orange Box collection, was maddening because it was so straightforward, and delightful because of its rampant dementedness. As a test subject trapped in the Aperture Science building, you were armed only with a gun that could create up two dimensional portals: shoot a blue one, shoot an orange one, then run through one to emerge from the other. Strategy and physics played key roles as you struggled to discover what happened to the all the office workers, evade turret fire and pits of foul-looking liquid, and determine what the nature was of the teasing and tormenting computer (the Genetic Lifeform and Disk Operating System, or GLaDOS) that made jokes at your expense every 30 seconds.
Portal succeeded because its formula was both hard to screw up but easy to love. It was both rigorously adult (some of the levels were hard, and many of the bonus boards all but impossible), and yet faultlessly cute (who can forget the baby-voiced android weapons, or the Weighted Companion Cube emblazoned on all six sides with hearts). This meant that anyone of any age could play it, and because it required just a handful of keys or buttons (far fewer than the average shooter), you didn't even need to be an experienced gamer. As if realizing this, Valve even structured the game to provide to provide its own fully integrated tutorial so you could master tricky concepts without being aware you were learning everything.
In fact, the most commonly cited problem with the game was that it was too short: Nineteen levels and it was done. For years, people have been crying out for more levels and more snappy wit—and with Portal 2, that is what Valve has almost exclusively provided.
Click to continue reading Portal 2 review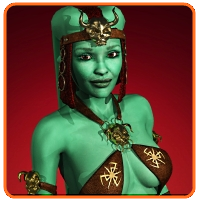 Posted by Patrick Lambert Categories: Action, PlayStation 3, Reviews, Role Playing Games, Xbox 360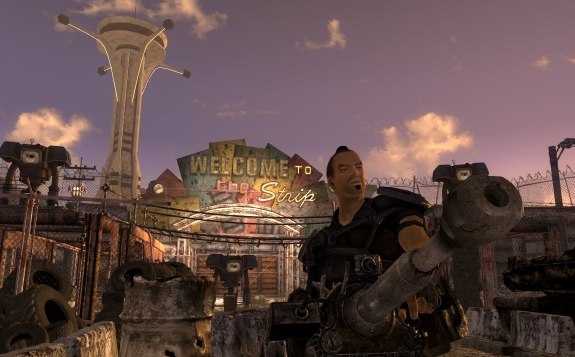 As the first game of the season I was eagerly awaiting, I got Fallout: New Vegas as soon as it came out and played it religiously for 27 hours. In that time I estimate that I probably finished around 60% of the side quests before finishing the main story. It gave me an overview of the wasteland in and around the strip, and most of the quests available to carry the story along. The game is available for the PC, Xbox 360, and Playstation 3. So, is it worth your time? We give you our thoughts in our full review.
Click to continue reading Fallout: New Vegas Review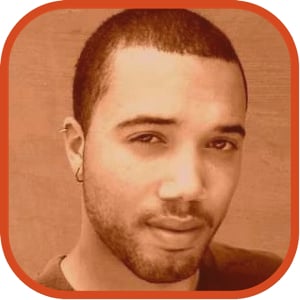 Posted by John Kilhefner Categories: Platformers, PlayStation 3, PlayStation Network, Reviews, Virtual Console, Wii, Xbox 360, Xbox Live Arcade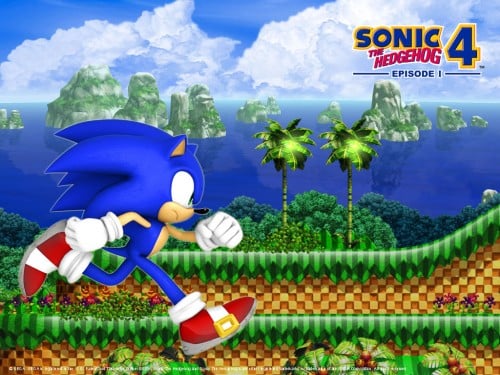 It's been so long since we've played a Sonic game worth our time, and Sonic The Hedgehog 4 has been a long time coming for Sega and Sonic fans alike. During the 90s Sonic was unstoppable. Even Mario had trouble keeping up as the blue blur dominated sales and conquered the hearts of reviewers everywhere. However, the jump to 3D proved to be Sonic's awkward teenage years. Sure, it started off alright with the Sonic Adventure series, but even those lacked the special feeling of the 2D games. Sonic's love affair with the press and fans came to a screeching halt. The hedgehog's career was in desperate need of a bubble shield or invincibility power-up. So, after years of churning out lackluster Sonic after lackluster Sonic, Sega finally went back to the drawing board and came up with a solution - Sonic The Hedgehog 4. It's
available for the iPhone and iPod touch
,
Xbox 360
, Wii Virtual Console, and PS3. Is this the comeback we've been waiting all these years for? Read on to find out.
Click to continue reading Sonic the Hedgehog 4: Episode 1 review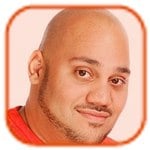 Posted by Andru Edwards Categories: Features, Microsoft, Reviews, Survival Horror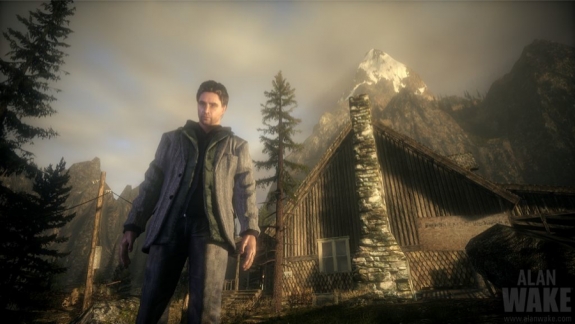 "Nightmares exist outside of logic, and there's little fun to be had in explanations; they're antithetical to the poetry of fear."
- Stephen King
And so begins the story of Alan Wake. When you begin the game, that line is spoken by the main character, writer and horror novelist Alan Wake, and it sets the tone perfectly for the adventure that you are about to embark upon. Alan Wake is a game where you'll spend time searching for answers, questioning what is real, and answering questions that the main character never wanted to have asked. The beauty of the title is that the premise is simple and enthralling all at once—a horror novelist's story has come to life, and he is in the middle of it. Even stranger, he doesn't recall writing it.
We must say, we've been excited about Alan Wake since we first heard about it some five years ago. The narrated gameplay makes it feel like you are playing through a novel, or maybe more closely, a series of Twilight Zone episodes. This is a welcome difference from the all-to-common feeling that developers often try to make it feel like you are "playing" a movie. The game has been in development forever, and saw a couple of delays, which normally signals trouble (just look at Too Human.) However, we are here to tell you that Alan Wake didn't suffer for it. This is one book that you won't want to put down until the very last word.
Click to continue reading Alan Wake review
© Gear Live Media, LLC. 2007 – User-posted content, unless source is quoted, is licensed under a Creative Commons Public Domain License. Gear Live graphics, logos, designs, page headers, button icons, videos, articles, blogs, forums, scripts and other service names are the trademarks of Gear Live Inc.