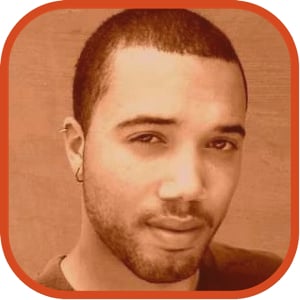 Posted by John Kilhefner Categories: Action, Culture, PC, PlayStation 3, Wii U, Xbox 360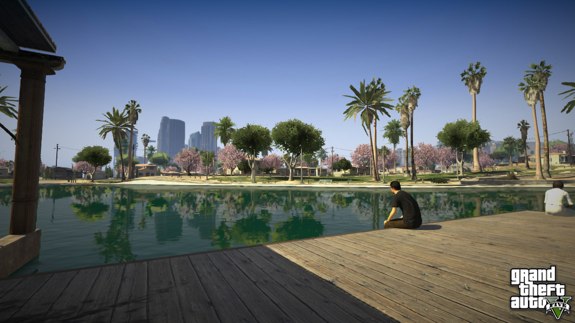 Mike Juliard's petition to get Rockstar to confirm the PC port of Grand Theft Auto 5 has surpassed 47,500 signatures, just 52,500 shy of his 100,000 goal.
From the petition: "GTA games have been a large part of so many peoples lives, and it's a big shame not seeing the newest iteration of the game being released on the most powerful platform."
One of the more pronounced reasons for a PC port is the mod community, as we've been privy to some amazing mods from GTA4 before it: "things like modifications have always been a HUGE part of PC gaming and modded GTA is some of the most insanely fun times you can have."
According to Dan Houser of Rockstar, a PC port is "up for consideration," and this petition should do a lot to make Rockstar realize the PC audience's dedication to the franchise. Grand Theft Auto V is set for a Spring 2013 release.
Read More
| PC Gamer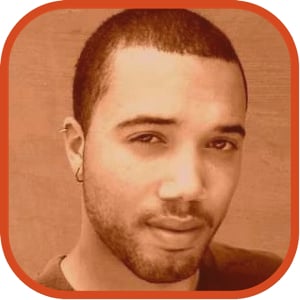 Posted by John Kilhefner Categories: Action, Downloadable Content, PC, PlayStation 3, Xbox 360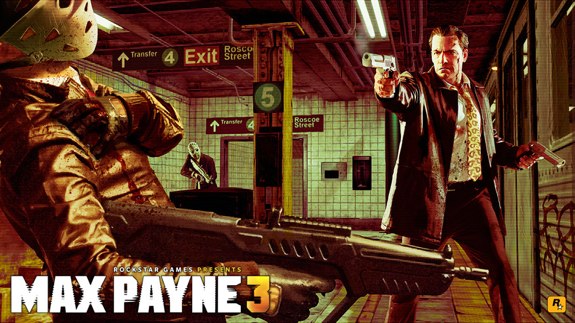 New DLC is coming for Max Payne 3, well, sort of. The "Painful Memories" map pack releasing December 4th will bring four new maps inspired from past Max Payne games. These maps include Roscoe Street Subway, Marty's Bar, Shoot First and Canal De Panama.
Painful Memories also comes with two new assault rifles, the IMG 5.56 and the UAR-21. A new ability, Hangover Burst, allows you to force enemies to respawn with impaired vision, as well as reduced stamina and health. There's also a few new avatars and items as well.
The Painful Memories DLC will release for the Xbox 360, PS3, and PC on December 4th for 800 Microsoft Points, or $9.99.
Read More
| Rockstar

Posted by John Ball Categories: Action, Activision, First Person Shooters, PC, PlayStation 3, Trailers, Wii, Xbox 360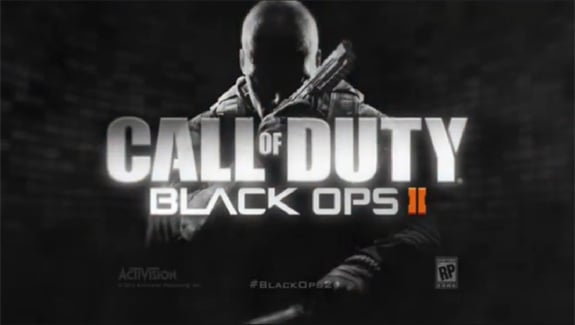 Was it going to be Call of Duty: Black Ops 2 or Call of Duty: Ascension? Some weren't sure what game was next. Rumors have been floating around for the past few weeks about the game, and now those rumors can be laid to rest. Call of Duty: Black Ops 2 has been announced, and, man, does it look awesome.
Set in the year 2029, we find ourselves looking at an aged man tied to a chair, talking about the technology of the time. Warfare has turned its back on using soldiers, and has embraced newer, unmanned robotic technology. Everything from war planes, to walking tanks, to helicopter jets. Somehow, the enemy takes control of the drones and begins attacking the United States (and probably various other worldwide targets.) The result is a man vs. machine extravaganza. Check out the full trailer below.
Click to continue reading Call of Duty: Black Ops 2 Announcement Trailer
Posted by John Ball Categories: Action, CAPCOM, PC, PlayStation 3, Release Dates, Third Person Shooters, Trailers, Xbox 360

Get ready Lost Planet fans, the third round is on its way. Capcom, the makers of such fine games as Resident Evil and Devil May Cry, has just hit us with a new cinematic trailer for the upcoming Lost Planet 3. The company has announced that the release date will be early 2013 for Xbox 360, PS3, and PC, and has announced the name of the main protagonist. Meet Jim, a Utility Rig operator whose job occasionally involves killing a very large, angry akrid. Lost Planet 3 returns to the extreme conditions of the first title, while introducing new gameplay elements and characters. Not many other details have been released, but we expect to hear more at E3. We've got the trailer after the break.
Click to continue reading Lost Planet 3 Cinematic Trailer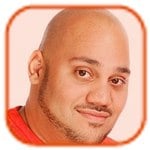 Posted by Andru Edwards Categories: Corporate News, MMORPG, PC, Sony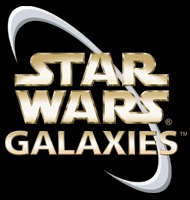 LucasArts and Sony Online Entertainment announced last week that they will shut down Star Wars Galaxies, effective December 15.
"The shutdown of SWG is a very difficult decision, but SOE and LucasArts have mutually agreed that the end of 2011 is the appropriate time to end the game," the companies said in a note on the game's support forum.
The closure affects the MMO and the Trading Card Game. To soften the blow, Sony and LucasArts said the current SWG community will be able to take advantage of a "galaxy-ending in-game event" in December.
"During the last week that SWG is available ... we're going to end with a bang and we want the final chapter of the galaxy to be written in part by the dedicated and passionate SWG community. Details will be announced at a later date," the companies said.
Active SWG subscribers in good standing, meanwhile, will be able to play several SOE massively multiplayer online PC games at the subscriber level at no extra charge. Between October 15 and December 15, those users will have access to Free Realms, Star Wars: Clone Wars Adventures, EverQuest, EverQuest II, and DC Universe Online via the Star Wars Galaxies Web site.
Click to continue reading Star Wars Galaxies to shut down December 15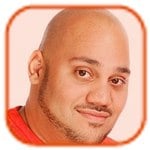 Posted by Andru Edwards Categories: Internet, MMORPG, PC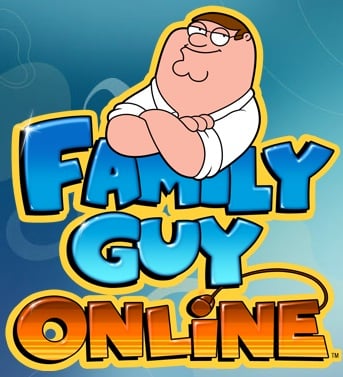 Registration for the closed beta of Family Guy Online is now open! We're not sure how long it'll take them to fill the spots, but we're fairly certain that, given the popularity of the franchise, that you'll wanna jump on over and get signed up sooner rather than later.
Read More
| Family Guy Online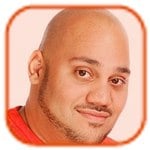 Posted by Andru Edwards Categories: Activision, First Person Shooters, PC, PlayStation 3, Wii, Xbox 360
Modern Warfare 3, the next video game in the enormously popular Call of Duty franchise, is set for a Nov. 8, 2011 release and Activision on Tuesday teased the eagerly awaited title with an action-packed trailer (video below).
Earlier this month, gaming site Kotaku claimed that a leaked audio clip from Modern Warfare 3 contained a reference to SEAL Team Six, the Navy commandoes who took out Osama bin Laden on May 2.
If that reference exists, it wasn't contained in the official trailer, which managed to whet Call of Duty fans' appetites for what looks to be a blockbuster first-person shooter jam-packed with high-stakes action in "the next global conflict."
"It doesn't take the most powerful nations on Earth to create the next global conflict, just the will of a single man," intones a brief spot of narration in the trailer. That conflagration kicks in the streets of New York, presumably following through on a Russian invasion that was imminent at the end of Modern Warfare 2.
The action then moves to England, France, and Germany. Clips of crashing trains, tank battles, tumbling buildings, air strikes, amphibious assaults, and lots and lots of street fighting are interspersed throughout.
Click to continue reading Call of Duty: Modern Warfare 3 drops November 8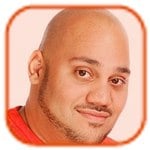 Posted by Andru Edwards Categories: Action, First Person Shooters, PC
Developer Kuma Games has released an update to its first-person-shooter Kuma War 2 that allows gamers to protect—or kill—Osama Bin Laden. And this isn't just some Unreal Tournament-style skin job: No, Kuma Games has faithfully recreated a map based on the assault on Bin Laden's Abbottabad, Pakistan compound.
The mission, "Osama 2011," comes as the 107th and likely final update to the company's free squad-based first-person shooter. When joining the game, Kuma War players are automatically assigned to one of two teams for the final Bin Laden mission: U.S. Navy SEALS, tasked with killing Bin Laden and recovering the body, or Bin Laden defenders, who have to save Bin Laden from harm by eliminating all opposing players.
"At Kuma, we are very sensitive and respectful of American and coalition soldiers and the sacrifices they are making every day," said Kuma Games CEO Keith Halper in an interview with Forbes. "We hope that by telling their stories with such a powerful medium that we enable the American public to gain a better appreciation of the conflicts and the dangers they face."
Click to continue reading Kuma War 2 lets you recreate Osama bin Laden raid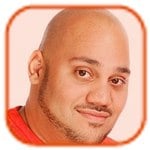 Posted by Andru Edwards Categories: Action, Adventure, PC, PlayStation 3, Xbox 360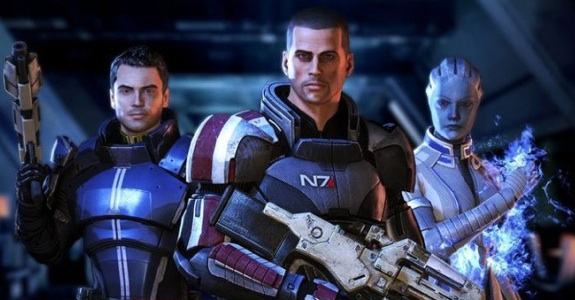 Gamers hoping to find Mass Effect 3 under the Christmas tree this year are out of luck. The latest installment of BioWare's popular mature-themed sci-fi franchise has been delayed until the first quarter of 2012, the company said Wednesday.
"Mass Effect 3 will be released in the first three months of 2012. The development team is laser-focused on making sure Mass Effect 3 is the biggest, boldest and best game in the series, ensuring that it exceeds everyone's expectations," BioWare executive producer Casey Hudson posted on Facebook.
The follow-up to Mass Effect 2 was originally slated for release in time for the 2011 holiday season, according to various gaming websites, though some have already updated that information to reflect the delayed release of the RPG third-person shooter.
Click to continue reading Mass Effect 3 delayed until 2012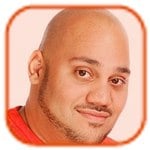 Posted by Andru Edwards Categories: First Person Shooters, PC, PlayStation 3, Puzzle, Reviews, Xbox 360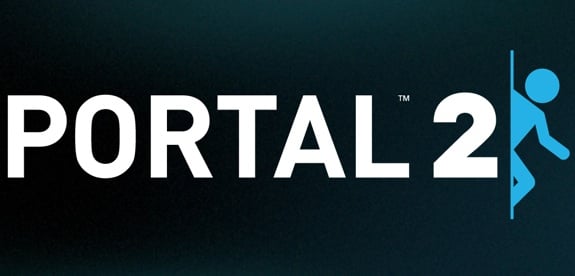 Innovation in video games is terrific—sometimes. But with certain ideas and series, particularly the simplest ones, the smartest thing to do can be to just expand and build on the concept but not change it very much. That's the choice Valve Software has made with Portal 2, the ravenously awaited sequel to the addictive and brain-twisting 2007 first-person puzzler. Judging from our initial half-day with the game, Valve has chosen wisely.
The original Portal, first released as part of the Orange Box collection, was maddening because it was so straightforward, and delightful because of its rampant dementedness. As a test subject trapped in the Aperture Science building, you were armed only with a gun that could create up two dimensional portals: shoot a blue one, shoot an orange one, then run through one to emerge from the other. Strategy and physics played key roles as you struggled to discover what happened to the all the office workers, evade turret fire and pits of foul-looking liquid, and determine what the nature was of the teasing and tormenting computer (the Genetic Lifeform and Disk Operating System, or GLaDOS) that made jokes at your expense every 30 seconds.
Portal succeeded because its formula was both hard to screw up but easy to love. It was both rigorously adult (some of the levels were hard, and many of the bonus boards all but impossible), and yet faultlessly cute (who can forget the baby-voiced android weapons, or the Weighted Companion Cube emblazoned on all six sides with hearts). This meant that anyone of any age could play it, and because it required just a handful of keys or buttons (far fewer than the average shooter), you didn't even need to be an experienced gamer. As if realizing this, Valve even structured the game to provide to provide its own fully integrated tutorial so you could master tricky concepts without being aware you were learning everything.
In fact, the most commonly cited problem with the game was that it was too short: Nineteen levels and it was done. For years, people have been crying out for more levels and more snappy wit—and with Portal 2, that is what Valve has almost exclusively provided.
Click to continue reading Portal 2 review
© Gear Live Media, LLC. 2007 – User-posted content, unless source is quoted, is licensed under a Creative Commons Public Domain License. Gear Live graphics, logos, designs, page headers, button icons, videos, articles, blogs, forums, scripts and other service names are the trademarks of Gear Live Inc.