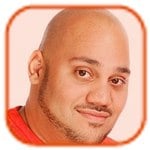 Posted by Andru Edwards Categories: Activision, Corporate News, Music, PlayStation 3, Wii, Xbox 360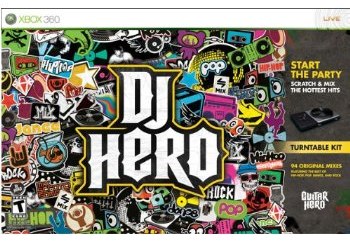 "Due to continued declines in the music genre, the company will disband Activision Publishing's Guitar Hero business unit and discontinue development on its Guitar Hero game for 2011," the company said in its fourth quarter earnings report.
The move also covers "DJ Hero" games, and Activision said it will also stop development on "True Crime: Hong Kong."
"These decisions are based on the desire to focus on the greatest opportunities that the company currently has to create the world's best interactive entertainment experiences," Activision said.
In a FAQ posted on its Web site, Activision said that based on current demand, the company could not profit from the "Guitar Hero" franchise because of licensing and manufacturing costs.
Click to continue reading Activision kills Guitar Hero, DJ Hero, and True Crime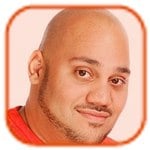 Posted by Andru Edwards Categories: Music, PlayStation 3, Wii, Xbox 360, Xbox Live Marketplace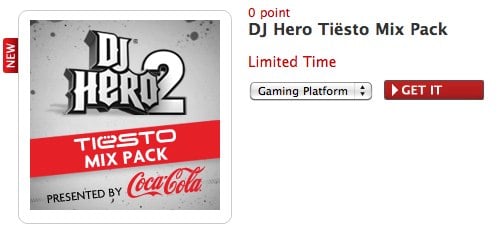 All you DJ Hero 2 lovers out there, we've just come across a free mix pack that you can get right now for a limited time! Just click on the image above, or the link below, to head over to the My Coke Rewards page. Sign up, and you'll be able to choose the Xbox 360, Playstation 3, or Wii version of the Tiesto mix pack, which features three full tracks for you to jam to.
Read More
| DJ Hero 2 Tiesto Mix Pack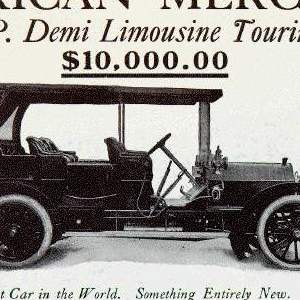 Posted by Drea Avellan Categories: Culture, Electronic Arts, Music, Sports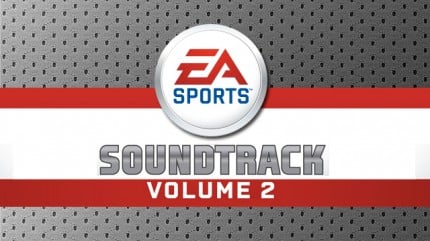 If you find yourself on the main menu of an EA SPORTS title only to enjoy the great compilation of its soundtrack, I can assure you, you are not alone. Thankfully for us, EA has released the second volume of the EA SPORTS Soundtrack. This soundtrack is jammed packed with all our favorite Hip-Hop tracks from Xzibit to Kidz In The Hall. Need more? Find the full track listing after the jump.
Click to continue reading Out Now: EA SPORTS Soundtrack Volume 2

Posted by Alex Lifschitz Categories: E3, Editorial, Features, Music, Simulation, Xbox 360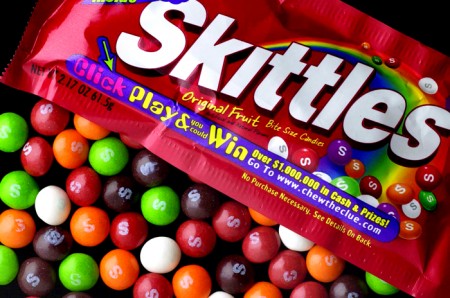 If you didn't go to E3 this year, well, you didn't miss much. I mean, well, you missed dancing. And space marines. And Skittles.
You missed Skittles the Dancing Space Marine, the unofficial mascot of E3 2010.
Microsoft hatef*cked their audience with scripted hilarity and dated motion control games. Sony pimped a new 3D TV technology that costs thousands and can only be watched by a few people at a time. Nintendo was the show's net positive with a bunch of new, awesome games and the 3DS's grand appearance.
Some commentators looked at this year's presentation and predicted the fall of the game industry. Others sighed and walked away. Some of us were unable to post because we were caught somewhere inbetween the NBA Finals riots and my third vodka and red bull, which was weak, and I took notice of that.
I'm here to tell you that things aren't quite as grim as some would have you believe. This time around, I want to talk about Kinect. Hit the jump for some ill-informed musings.
Click to continue reading E3 2010 Post-Coital Shame: The Sky is Falling - Kinect Edition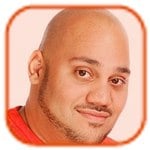 Posted by Andru Edwards Categories: Activision, E3, Music, PlayStation 3, Wii, Xbox 360
We were big fans of the original DJ Hero, so you can bet that we're really excited about DJ Hero 2 and all the enhancements that come with the title. Launching this fall, DJ Hero 2 aims to be more social than the original by focusing on multiplayer aspects. Obviously, in the trailer, you've got three people playing together—two of them using turntable controllers, and the third singing into the mic. As far as artists features in the game, you can expect names like Dr. Dre, The Chemical Brothers, Kanye West, Metallica, Lady Gaga, Rihanna and over 85 others.
Another complaint about the original DJ Hero was that you kind of had to stick to the script. A big part of DJing is freestyling your way to creating your own sound. In DJ Hero 2, that's fixed as well, with over 70 tracks available for you to do your will with. We will hear more about the title at E3 next week, and seriously, fall can't come soon enough.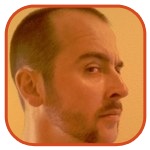 Posted by Finnian Durkan Categories: Culture, Music, Retro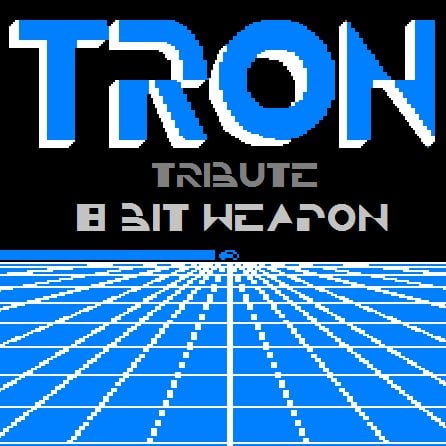 For anyone out there who has been longing—nay, pining—away for remixes of the stripped-down melodies that accompanied their favorite 80's Midway/Capcom/Atari games, then 8-Bit Weapon has the cure for what ails you. The Tron Tribute EP is available for download, and the remixes are based off of the original score by Wendy Carlos for the 1982 film. The EPs samples use sounds from the following systems: Commodore 64, Nintendo NES, Nintendo Game Boy, Apple II, and Atari 2600. Beware: repeated listening may cause you to troll eBay and craigslist for your old Coleco-Vision console. For anyone born after 1985, this may be a little confusing. I know that quarters are like the nickel of the 80's now, but 6-8 of those in your pocket used to mean 2-3 hours at the arcade… What's an arcade? ...I hate you.

Posted by Alex Lifschitz Categories: Accessories, Culture, Features, Music, Nintendo, Sony
As I write this, I am squeezed into a coach seat on a 12 hour flight from an undisclosed location in the middle east to New York City. Once I get done with this, I have another 6-hour jaunt to Los Angeles, and the memory of my last 2-hour flight here fades with every drop of overpriced airline beer. In these trying times, a man needs to keep entertained. My DS is charged, but alas, I have completed Castlevania already.
There are three - no, four crying infants on board. The man to my left has clearly not showered since the Reagan administration. If I don't survive, let me leave you with these thoughts of what could have been, if only I had taken this frightening possibility into deeper consideration.
Hit the jump for my last coherent thoughts before the chilling onset of complete madness.
Click to continue reading Gaming gear I wish I had on this 12-hour flight

Posted by Alex Lifschitz Categories: Accessories, Features, Music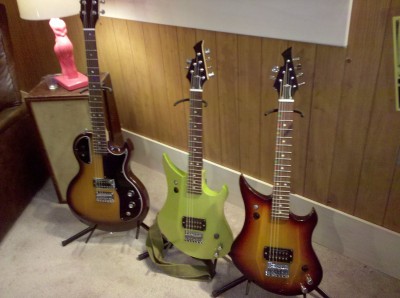 Looks like a couple of guitars, right? Look closer.
Closer still. We weren't at NAMM or anything. See those little colored marks on the fretboard? Yup, those are real, honest-to-god game controllers. These Power Gig guitars were being shown off at the GDC by the fine folks at Seven45 studios. And by "shown off," we mean they had their employees using them in an enclosure on a TV screen that nobody could see. Great marketing, that.
Apparently, these are real, functioning electric guitars. Between sets of an unseen music and rhythm game being developed by Seven45, the employees would plug the controller into an amp stack and shred for a while. And it sounded good! Oh lord, did it sound good.
Now, we didn't have a chance to actually use one of these guitars or see the game they were playing (which apparently has Cult of Personality by Living Color as one of the songs), nor did anybody else - this was eyes only for the guitars, and ears-only for the game. We were told that these will, in fact, function as controllers for Rock Band and Guitar Hero, and you'll play them in much the same fashion (though you can choose whether to pick a string or strum them all). Their proprietary game, though, has a mode that will involve hitting specific strings and notes, like tablature. (One source who saw the game in action voiced some negative opinions, but Seven45 isn't showing anything else off until E3.)
A similar microphone and drum setup has been announced, but we have yet to see how they will differ from the current stable of music controllers.
Read More
| Power Gig


Posted by Alex Lifschitz Categories: Culture, Music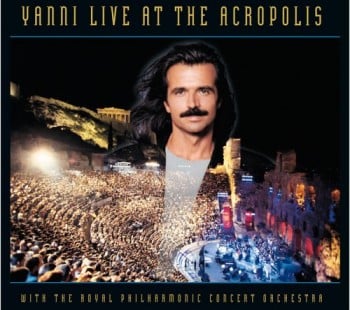 Video Games Live is pretty much the best video game concert event outside of the Dear Friends (Final Fantasy) concerts, and PBS is the station that brought us Yanni: Live at the Acropolis, which is easily the best live music event in recorded history, so it looks like there's some kind of blood-tinged Faustian pact afoot. The February 5th, 2010 performance of Video Games Live at the Lakefront Arena in New Orleans will be taped and aired on PBS during June of next year. Tickets to the event are going on sale this Friday (the 18th), so snap them up if you're interested.
If you don't want to make it down to N'awlins for the event, firstly, I don't blame you. Last time I went, everything was coated in a thin layer of insanity gravy. But more importantly, a Blu-ray and CD of the event will be released next year for your mushy consumer brains to slurp up and toss into your PS3. However, the last performance I saw had Steve Vai playing the Halo theme on his guitar, which until then had been the stuff of maladjusted, failed musicians on youtube, so it might just be worth the trek.
Read the press release after the jump.
Click to continue reading PBS To Air Video Games Live, Blu-Ray and CD To Follow

Posted by Alex Lifschitz Categories: Music, PlayStation 3, Xbox 360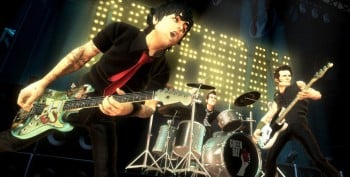 The Spike TV Video Game Awards show happened this weekend. I would have watched it, but I frankly have enough women, cars, and Mountain Dew here at my fortress, and if that's not good enough to get Jack Black over here, then so be it. Either way, a bunch of games got announced, including Green Day: Rock Band, from Harmonix and MTV Games.
Anyway, details about the game are scarce, but design director and notorious lothario Chris Foster of Harmonix posted on his twitter account that the game's songs will be exportable for use in your other Rock Band games, unlike those found in The Beatles: Rock Band. He also says the game will be fun, and I'm going to agree with him, and totally not because I want a whole bunch of free crap from Harmonix. And, by the way, if you're from Harmonix, you can ask my editor for my shipping address. I have no dignity and you can set my price.
© Gear Live Media, LLC. 2007 – User-posted content, unless source is quoted, is licensed under a Creative Commons Public Domain License. Gear Live graphics, logos, designs, page headers, button icons, videos, articles, blogs, forums, scripts and other service names are the trademarks of Gear Live Inc.