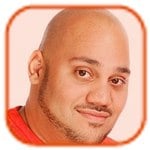 Posted by Andru Edwards Categories: Internet, PC, Sports, Strategy, Wireless
Gaming isn't all about Nintendo, Microsoft, and Sony. Take the Megatouch Gametime for instance. This all-in-one touchscreen gaming machine seems that it would have everything going for it, aiming for the extremely casual gamer who might want a cool piece of technology in their game room. It has over 80 games built in to its frame, ranging from Strategy, Quiz & Word, Sports, Puzzles and Kid's Club genres. It connects to the Internet either through an ethernet connection, or a wireless adapter. You can participate in online tournaments, or just have your scores put up on the network leaderboard. You can even play games in 11 different languages, and surf the net on the unit as well. Where is its downside? Aside from the casual appeal of its games, this retails at almost $3,800 USD. Ouch.
Read More
| Megatouch Gametime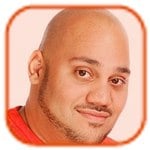 Posted by Andru Edwards Categories: Driving, Internet, Xbox 360
For the first time ever, the Ridge Racer franchise will be playable online when Ridge Racer 6 hits store shelves at the launch of Xbox 360:
"Ridge Racer 6" takes the celebrated racing series online for the first time with Worldwide Online Multiplayer Battles through Xbox Live. Utilizing a Worldwide Player Matching system, players can match up against drivers from around the world in intense head-to-head drift racing match ups. Players can also upload their personal records from the game's Time Attack mode to see how they stack up against the rest of the world in a persistent Leader Board and download ghost data to virtually race against friends or test their skills against the best in the world. To complement the online "Ridge Racer 6" community, new game content such as new cars will periodically be made available for download from the Xbox Live Marketplace.
Nice to see the Xbox Live Marketplace features being talked about in advance. Through micro-transactions, gamers will be able to purchase a new car or track. Call me a pessimist, but I am just a tad leery of how these things will be priced. Any predictions?
Read More
| ProG
Posted by Edwin Soto Categories: Internet, Mods/Hacks, Portable/Mobile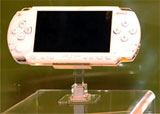 This list of awesome things to discover out of your new PSP upgrade saves you the trouble of figuring out the can and cant-do's. C.K Sample has tinkered and continues to tinker about all the goodies surrounding the new firmware - tabbed browsing, Wallpapers, etc. I tried to find where I download the new white version of the PSP on this page, but it seems no one has gone that down pat just yet.
Read More
| Sample The Web via Joystiq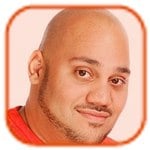 Posted by Andru Edwards Categories: Internet, Portable/Mobile
Sony begins its experiment in providing movie and television downloads to PSP owners in Japan tomorrow, July 27th. The service, dubbed "Portable TV," will feature free downloads of select movie trailers, TV shows, and independent films. A fee-based premium service for more extensive and better known movies and content will be released later. The content will be divided up into 256MB chunks and play at a resolution of 320x240 pixels. There has been no announcement of a similar service in the United States, but since success might lead to expansion, all US PSP owners should start praying now that things go well in Japan.
Read More
| Gamespot

Posted by Oscar M. Cantu Categories: Internet, Xbox
If you own a modded Xbox and have been playing Halo 2 on Xbox Live I invite you all to log in to Xbox Live and install the latest update. That's right, fire up your Xbox, load up your copy of Halo 2, log in to Xbox Live, download the update and be BANNED! Bungie has released its latest update and without it you cannot play Halo 2 on Xbox Live. This update is to rid most of the people using mods on Halo 2 – I say most, because there is no doubt someone will come up with some way to go around it. For now, I once again invite you all to install the update.
Q: What will happen to a player if his or her Xbox contains modded content?
A: You will be banned if you are detected playing our game with modified Halo 2 content. Your ban will be from matchmaking, it will be permanent, and there will be no appeal process.
Read More
| Bungie Update FAQs

Posted by Oscar M. Cantu Categories: Features, Internet, Mods/Hacks, Xbox
Cheating and mods on multiplayer online enabled games are nothing new to the PC realm of online gaming; however, they are not one in the same to Xbox Live. When playing online multiplayer games on the PC, a host acts as a moderator to the games and is able to kick out anyone he or she sees that are cheating or using a mods in such a way as to give them an advantage over the rest of the players. Xbox Live, however, does not work in that fashion – that luxury is only limited to custom game types. Xbox Live's, or XBL for short, greatest strength is also its greatest downfall when it comes to cheating and mod use.
Click to continue reading Take A Stand Against Cheating

Posted by Oscar M. Cantu Categories: Corporate News, Internet, Role Playing Games, Xbox 360
Microsoft has landed a licensing agreement with Marvel to develop a Massively Multiplayer Online Game using its 5,000 plus characters. Seems that Microsoft really wants to take advantage of the fact that MMOGs are becoming ever so popular with the decreasing price of Broadband connections and community feel of this game type. This will be interesting to see how they incorporate this type of games for the Xbox 360 and just how popular they will be. Check out the full press release after the jump.
Click to continue reading Marvel And Microsoft Team Up On MMOG

Posted by Oscar M. Cantu Categories: Internet, PC, Retro, Strategy
One of the most popular features of Apple's latest OS release, Tiger, is Dashboard. Basically it runs JavaScript on a separate and dedicated desktop, and it turns out you can even run games on it. What better game to experience this than one of the greatest games ever to hit the arcades? Someone has actually created a Pac-Man dashboard widget. Unfortunately, Namco has told the creator to stop the production and distribution of the file, but we have your hook up courtesy of MacUpdate.com. Get it while you can as this download link might not stay alive much longer.
Read More
| Pacman For Dashboard

Posted by Oscar M. Cantu Categories: First Person Shooters, Internet, Xbox
The day has finally arrived when we get new multiplayer maps for our favorite online shooter – Halo 2. There are two versions available – online and retail pack. The online version includes the five new maps for $11.99 via Xbox Live – Containment, Turf, Sanctuary and Warlock are currently available for free download. The retail pack on the other hand includes all 9 maps, all the auto-updates, a bonus cinematic and a behind-the-scenes documentary. The retail version will set you back $19.99 and should be available from your favorite retailer now. As cool as these new maps are, there is one major draw back – you can only play the new maps during custom games against people that also purchased the maps. Bungie states that these new maps should start rolling out into Rumble Preview and Team Preview on July 11th. At least this gives all a chance to download the maps and get used to them before getting our ass kicked
kicking butt online. Anyone else have the maps yet?
Read More
| Bungie

Posted by Oscar M. Cantu Categories: Corporate News, Internet, Xbox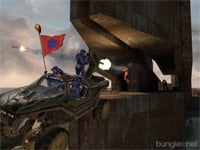 Anyone who has played Halo 2 on Xbox Live has surely come across at least one cheater and knows how annoying they can be. Cheaters ruin the game play for everyone in general, not just in the game but overall all. How so? By way of auto updates. Every time some punk finds a "hack" for the game and starts ruining the experience for the rest of us, Bungie releases one of these famed auto updates. As you can imagine or experienced, this is highly annoying – so what's Bungie's stance on cheaters? Aside from banning every single cheater they see and rolling out updates, Bungie is also working with the Xbox Live Team to enforce the Code of Conduct and also track in-game feedback. This means that a simple banning from Halo 2 for that account is not the only thing in their arsenal of tools against cheaters. Currently more than 2,600 "gamers" have been banned by Bungie – which seems like a small number compared to the over half-million Halo 2 gamers today. The cheating seems to be bigger than ever and with the current new map released, we are sure to see this even more – good news is that Bungie will be releasing a new update in the second week of July, one week after the new maps being released. The good thing about this timing is that the new maps can only be played on Custom game types via Xbox Live – meaning the only cheaters you'll see are the ones you know and are on your "friends" list.
Read More
| Bungie
© Gear Live Media, LLC. 2007 – User-posted content, unless source is quoted, is licensed under a Creative Commons Public Domain License. Gear Live graphics, logos, designs, page headers, button icons, videos, articles, blogs, forums, scripts and other service names are the trademarks of Gear Live Inc.