Posted by Josh Smith Categories: Hardware, Hot Deals, Xbox, Xbox 360, Xbox Live
Major Nelson clued readers into a great deal for the Halo 2 Xbox Live Headset which normally retails for $49.99. Plantronics is currently selling the headset for $14.95! To top off the deal Plantronics is even donating $1 of each sale to the Plantronics GameCom United Way Katrina Recovery Fund. This headset is levels above the quality of the OEM Xbox 360 headset and when combined with Datel's Headset Adapter makes for an amazing deal. Do yourself and your friends a favor, pick up a new headset today.
Read More
| Plantronics via Major Nelson
Posted by Josh Smith Categories: Hot Deals, Nintendo, Nintendo DS, Nintendo Gamecube, PlayStation 2, PSP, Xbox
Demolition Man, on the Cheap Ass Gamer forum was able to pull together a list of Xbox, Gamecube, PSP, DS, Gameboy Advance, and PS2 titles included in the newest $8.96 clearance sale at Circuit City. While the sale does not officially start until Sunday July 2nd many people are reporting success picking up games on the list at clearance price. If your local store doesn't have the clearance games on the shelf don't yet despair. Some of the Circuit City locations including my local stores have already pulled the clearance games, and are holding them in the back until Sunday.
Xbox:
Burnout Revenge
Far Cry Instincts
Halo Triple Pack
Gamecube:
Batman Begins
Chaos Theory
Dragonball Z Sagas
EA Sports Fight Night Round 2
PSP:
Need For Speed Underground Rivals
Spiderman 2
Tiger Woods PGA
Tony Hawk Underground 2 Remix
World Soccer Tour
Nintendo DS:
Advance Wars
Meteos
Burnout Legends
Star Wars Episode 3 Revenge Of The Sith
Texas Hold Em
Tiger Woods 2005
Gameboy Advance:
Grand Theft Auto
Madden 2006
Mario Golf: Advance Tours
Mario Kart Super Circuit
Mario Party Advance
Playstation 2:
Driver Parallel Lines
Eye Toy
Time Crisis: Crisis Zone
Time Splitters
Tony Hawk's American Wasteland Collector's Edition
Head over to the Cheap Ass Gamer forums for the full list which includes many more games.
Read More
| Cheap Ass Gamer

Posted by Josh Smith Categories: Hot Deals, Portable/Mobile, PSP
Tomb Raider: Legend came out today for Sony's PSP and is already a steal! Fry's Electronics has Tomb Raider: Legend on sale for just $19.99 starting today. The offer is limited to one per customer and it is unknown how long the deal will last. Tomb Raider: Legend on the PSP is currently selling for $39.99 at Bestbuy and most other gaming outlets. Lara Croft's latest has received average reviews by the usual suspects and I have yet to get a hands-on for the PSP version but it looks promising for a $20 investment. In other Tomb Raider news the remake of the original Tomb Raider that was thought to be cancelled has been confirmed as being back on track for release.
Read More
| Frys Electronics Ads

Posted by Christopher Sasaki Categories: Corporate News, Hot Deals, PSP
Sony Computer Entertainment of Japan announced that they will be releasing two limited edition PSP bundles, including their new game Loco Roco. The bundle will include a copy of the game, a 32 MB memory card, AC adapter, and the choice of either the ceramic white or black PSP for 24,800 Yen. A decent enough deal considering that the core PSP without memory card runs 19,800 Yen, and the Loco Roco will retail for 4,800 Yen. In addition to the PSP bundle, Sony is releasing a limited edition Loco Roco themed PSP carrying case, at 1,575 Yen, about $13.
With the online available flash demos, and these special bundles, it appears Sony is trying to get more casual gamers to approach the PSP, aping somewhat the success path of the Nintendo DS. Considering that at some points, the DS has outsold the PSP at ratios of 5:1 and greater, Sony must try something to gain market-share in Japan. In the US, the markets are much closer, though with the release of the DS Lite and Nintendo's "Touch Generations" campaign, things might shift into Nintendo's favor. At this point, however, with Sony running neck and neck with Nintendo of America, it is unlikely that gamers will see such bundles and special offers in this territory.

Read More
| Sony Japan
Posted by Josh Smith Categories: Hot Deals, Nintendo, Nintendo DS, Portable/Mobile

For those of you who couldn't make it to the Nintendo World Store last night for the midnight release of the Nintendo DS Lite, there is still hope for scoring a free copy of Brain Age. Both Best Buy and Circuit City have coupons for a free copy of Brain Age with the purchase of a Nintendo DS Lite. I just returned from my local Best Buy and was able to score a DS Lite along with a complimentary copy of Brain Age. Good luck deal hunting!
Best Buy Coupon PDF
Circuit City
Read More
| Nintendo
Posted by Josh Smith Categories: Hot Deals, Nintendo, Nintendo DS, Nintendo Gamecube, PlayStation 2, Portable/Mobile, PSP, Xbox, Xbox 360
Meijer is having a sale on video games this weekend. Their entire selection of video games is buy one get one 50% off on Saturday from 6 AM to Midnight. Meijer is located in Michigan, Ohio, Indiana, Illinois, and Kentucky (store locator). They have a good selection of video games for Xbox, Xbox 360, PSP, PS2, Gamecube, GBA, and DS. In the past I have had luck getting Best Buy to price match Meijer, in case you do not have a Meijer nearby. This would be an excellent sale to stop by for anyone picking up a Nintendo DS on Sunday.

Read More
| Meijer (PDF link)
Posted by Michael Cardiff Categories: Action, Driving, Hot Deals, Xbox 360
1up.com and the Frugal Gamer are reporting on some more price drops for Xbox 360 games, including The Outfit and Burnout Revenge now priced at $39.99. Just to review, here are the Xbox 360 games now available at the $40 pricepoint:
Burnout: Revenge
Condemned: Criminal Origins
Dynasty Warriors 5: Empires
FIFA 06
Full Auto
Madden NFL 06
NBA 2K6
NBA Live 06
The Outfit
Perfect Dark Zero
Peter Jackson's King Kong
Ridge Racer 6
Rockstar Games Table Tennis
Tiger Woods PGA Tour 06
Top Spin 2
Microsoft has stated that they're feeling comfortable with their pricepoints through the launch of the PS3, and it's not surprising - right now you could pick up an Xbox 360 and 5 decent games for the price of a PS3 un-handicapped system. Still, while Microsoft might not be lowering the price of their console anytime soon, they appear to be acting quite agressively in the area of games. Are these games for the 360 not selling as well as expected, leading to the price drops? Or is Microsoft positioning itself to be the console with the cheaper system AND cheaper games when the PS3 launches? We'll just have to wait and see what further price drops take place in the months leading up to the PS3 release.
Read More
| The Frugal Gamer via 1Up
Posted by Christopher Sasaki Categories: Corporate News, Hot Deals, PlayStation 2
Sony has officially announced that the price of the Playstation 2 will drop to $129.99 US / $139.99 CDN starting today. Sony hopes the reduction in price will drive more consumers to pick up the PS2 and add to its huge lead in the console market. The Playstation 2 currently holds a lion share of the marketplace, with about 55% of the total consoles sold bearing the PS2 label.
It will be interesting to see if Microsoft matches the price drop, but one gets the feeling that Microsoft is going to let the Xbox basically fade away while they focus their energy on the Xbox 360. Where Sony has done particularly well is managing a console's sales throughout its lifecycle; when the PS2 launched on the market, Sony seemed to have a plan for the original Playstation, both in ongoing price reductions, and the introduction of the small PSOne. Sony seems to have a similar plan in mind for the PS2: continue to drive sales of the PS2 through and after the PS3 launch. This makes Sony's focus on backwards-compatibility more salient. While backwards-compatibility may not be a huge factor for early-adopters, being able to play previous generation games may be more of a concern for late adopters to the cycle.

Read More
| Press Release
Posted by Christopher Sasaki Categories: Hot Deals, Nintendo DS, Portable/Mobile
Play-asia.com currently has both the Enamel Navy and Ice Blue DS Lites in stock for $199.90 plus shipping, so if you just can't wait for the more compact, brighter DS to hit stateside, this may be your chance. Users might want to consider that imported units will be difficult to impossible to return for warrantee repair, so if your DS Lite has dead pixels, you may be stuck with them. NCSX.com, at least, has warned that a fair number of the DS Lites they have received have had dead pixels, saying:
"Unavoidably, they are present on the NDS Lite. The five NDS Lites that we kept for our company use all have 1 to 6 dead pixels and there's a better than average chance that the NDS Lite that you purchase will have dead pixels as well. Dead pixels on new hardware products such as the NDS Lite are common and manufacturers will not accept returns because of them - recall the PSP situation from 2004."

Read More
| Play-Asia.com DS Lite Page
NSCX.com DS Lite Dead Pixel Warning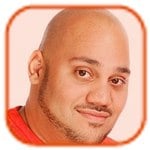 Posted by Andru Edwards Categories: Hot Deals, Xbox
This is utterly absurd - new copies of Xbox Platinum Hits have just received a nice price drop. You can now pick up any of the following games for a mere $10 USD. That is so not a bad deal:
Elder Scrolls III: Morrowind (Bethesda Softworks)
Enter the Matrix (Atari)
Fuzion Frenzy (Microsoft Game Studios)
Project Gotham Racing 2 (Microsoft Game Studios)
Shrek 2 (Activision)
Soul Calibur II (Namco)
Tom Clancy's Ghost Recon (Ubisoft)
Tom Clancy's Ghost Recon: Island Thunder (Ubisoft)
Tom Clancy's Rainbow Six 3(Ubisoft)
Tom Clancy's Splinter Cell Pandora Tomorrow (Ubisoft)
Tom Clancy's Splinter Cell (Ubisoft)
Tony Hawk's Underground (Activision)
Tony Hawk's Pro Skater 4 (Activision)
True Crimes: Streets of LA (Activision)
MechAssault (Microsoft Game Studios)
Counterstrike (Microsoft Game Studios)
© Gear Live Media, LLC. 2007 – User-posted content, unless source is quoted, is licensed under a Creative Commons Public Domain License. Gear Live graphics, logos, designs, page headers, button icons, videos, articles, blogs, forums, scripts and other service names are the trademarks of Gear Live Inc.