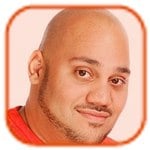 Posted by Andru Edwards Categories: Action, Driving, E3, Fighting, Nintendo DS, PlayStation 3, Portable/Mobile, PSP, SEGA, Wii, Xbox 360
SEGA sent us a listing of all the titles they plan on showing off at this year's E3 Media and Business Summit, and it seems like they are betting on thirteen titles to turn heads this year. One of the more unique concepts stars Mario and Sonic at the Olympics, Virtua Fighter 5 with online play, and one we have our eyes on, the return of NiGHTS. You can take a peek at the full list after the break.
Click to continue reading E3 2007: SEGA Unveils Their E3 Line-Up
Posted by Edie Sellers Categories: Action, Adventure, Announcements, Corporate News, Electronic Arts, Fighting, Microsoft, PC, PlayStation 3, Portable/Mobile, PSP, Reviews, Sports, Xbox, Xbox 360, GamerAndy
Finally a return to gaming news! So much for Andy, Hawkes and Edie to talk about, including Sony's "major announcement," the 80Gig Europe hate, Blu-Ray price drops, and (gasp!) Andy's discovery of a great PS3 title! But that's not all! We've got conversation about EA and ID going to the Mac, the PSP "slim, Shadowrun and Forza 2.
But wait! There's more! Winners of last week's contest are annouced.
Order now and you'll recieve GamerAndy's TV corner, where we discuss the end of the Sopranos and the return of Jherico.
Don't walk… RUN to the download!

Posted by Chris Pereira Categories: Fighting, Nintendo, Wii
If you haven't already heard, then you'll be excited to know that in addition to the previously-confirmed GameCube controller compatibility that Smash Bros. Brawl will feature, you'll also have three other controller options: Wiimote + Nunchuk, Wiimote turned on its side, or the Classic Controller. This was confirmed on the official Smash Bros. DOJO!! website on Friday, and while details weren't included, we can infer a few things based upon this news. The fact that the Wiimote only has the 1, 2 and A buttons on its face that are within easy reach (I doubt gameplay itself would require any use of the + or – buttons) and the B trigger underneath, the controls will have to be fairly simple. The news post alludes to more news coming on how exactly the controls will work with the Wiimote, but expect some sort of motion control to be involved. It'll be interesting to see how the different control schemes mesh with one another.
Read More
| Smash Bros. DOJO!!

Posted by Michael Cardiff Categories: Fighting, Nintendo, Screenshots, Wii
OK, so the countdown to the Smash Bros. site going live was somewhat of a letdown… but if this week's news is any indication, things might start heating up on the site real soon now. This week, we're treated to some more info about Pit, the new character of Kid Icarus fame. He can fly! He can shoot arrows! He can do all those things you'd expect a cupid-like kid to be able to do! Alright, so it's not exactly groundbreaking but there are some pretty cool screencaps!
Head over to the official smash bros site to see the latest postings… or just click the jump below for the new screens!
Click to continue reading Smash Bros. Wii Site Updates w/ Pit Information
Read More
| Smash Bros. Dojo!!!


Posted by Chris Pereira Categories: Fighting, Internet, Nintendo, Rumors, Wii
No, not a countdown to the release of the game. The official Super Smash Bros. Brawl website has been updated with a countdown to the launch of a new official game website. Next week we'll see its unveiling and hopefully, in the process, learn some new information about the game. Maybe some screenshots, character lists, or (crosses fingers) word on online play? Given that we've heard next to nothing about Brawl, any tidbit will undoubtedly be drooled over by Wii owners dying for the next big thing.
Be sure to keep your eyes open for the release of the website.
Read More
| Smash Bros. Dojo


Posted by Chris Pereira Categories: Action, Casual, Fighting, Release Dates, Xbox 360, Xbox Live, Xbox Live Arcade, Xbox Live Marketplace
As was rumored this past week, Double Dragon will be released on the Xbox Live Arcade this Wednesday. It'll be available at 2 a.m. PDT for a fee of 400 Microsoft Points, or $5 in non-virtual money.
It'll ship with the standard Arcade fare of 12 achievements and 200 achievement points, graphical enhancements, and leaderboards. But the major benefit of picking up Double Dragon will be the two-player co-op, playable locally or over Xbox Live. For $5, you really can't go wrong with this arcade classic.
Microsoft has also announced six other upcoming Arcade titles – only one of which is a port. Finally, another use for the Vision camera will be available with Spyglass Board Games, a collection of classic board games such as chess and checers. Video chat will be available in game, much in the same fashion that it is in Uno.
The full list of titles can be seen after the break.
Click to continue reading Double Dragon On Arcade This Week, Six More Games Coming
Posted by Christopher Sasaki Categories: Fighting, PlayStation 3
Gaming site Kikizo recently scored an interview with the Virtua Fighter 5 arcade lead and the designer of the PlayStation 3 version of the game, and they were able to discuss a lot about the console adaptation, the future of the franchise, and some of the reasoning behind the design decisions made for the home version of the game. Unfortunately, the two were unable to give any insight into the upcoming Xbox 360 version of the game, but they were able to talk at length about the series. The team doesn't appear to be considering future downloadable content or microtransactions, but the team seemed open to the possibility of older versions and variants of the Virtua Fighter series becoming available, including Virtua Fighter Kids.
Read More
| Kikizo

Posted by Christopher Sasaki Categories: Fighting, Internet, Namco, PlayStation 3
Well, while Tekken: Dark Resurrection was initially promised "this month" by Namco Bandai, February has passed and there is still no sign of the brawler on the PlayStation Store. If IGN's latest release list is to believed, the game should be available on March 8th, another week out. With Namco Bandai promising basically a straight port of the arcade and Japanese PlayStation Network releases, it seems strange that the US version would see an unexpected delay. One can hope that extra functionality or optimization is being worked into the product, but that would seem to be doubtful at this point.
Update: Looks like IGN was wrong, according to reports, Tekken: Dark Resurrection should hit the PlayStation Network today at 5pm PST, only a mere day late.
Read More
| IGN

Posted by Christopher Sasaki Categories: Fighting, Namco, PlayStation 3, Screenshots, Trailers
Namco Bandai showed off Tekken 6 via trailer at the AOU Arcade show in Japan, and now the same trailer is available for download on the official Tekken 6 Japanese site. The trailer shows off two of the new characters from the latest entry in the fighter franchise, Leo and Zafina, many of the environments, some development clips, and a couple of characters from previous games. Its still a little hard to tell how well this is going to look from the rather low resolution trailer offered, but one can't help but get excited for the first fully HD entry in the Tekken series. Namco Bandai's official site also offers up some screenshots and wallpapers for the new characters.
Read More
| Tekken Official

Posted by Christopher Sasaki Categories: Fighting, Internet, Namco, PlayStation 3
Tekken: Dark Resurrection for the Playstation 3 will officially be available to US customer this month, according to a report on 1up. Namco has not offered any pricing or an exact availability date, but the release time frame will put the game squarely against Sega's upcoming Virtua Fighter 5 release on February 20th. Of course, the Tekken: Dark Resurrection download will more than likely cost less than half of the retail Virtua Fighter release, which should Namco's sales. Namco also clarified that the release will not include online battles, but their statement leaves open the possibility that such a feature could be added in the future. North American availability has trailed the Japanese release by almost two months; online gamers have speculated that this might mean additional gameplay modes and content, however, at this time it looks like this is not the case.
Read More
| 1up

© Gear Live Media, LLC. 2007 – User-posted content, unless source is quoted, is licensed under a Creative Commons Public Domain License. Gear Live graphics, logos, designs, page headers, button icons, videos, articles, blogs, forums, scripts and other service names are the trademarks of Gear Live Inc.