Posted by Alex Lifschitz Categories: Electronic Arts, PlayStation 3, Survival Horror, Xbox 360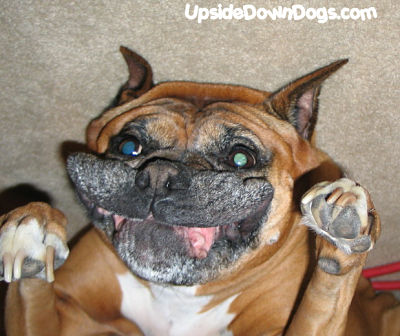 Good news for you survival horror fans (jeez, is that ever a trite opening line): EA has officially announced Dead Space 2 for you to speculate over until they release more information. According to the press release, the game will star Issac Clarke from the original game as he continues to kill more horrifically deformed Necromorphs, frolic in zero gravity, and generally do more of what you loved from the stellar first installment. It's being developed by Visceral Games, the folks behind the first game, and will hopefully feature the same amazing audio as before.
Anyways, all the pictures I could find from the first game were terribly violent, and as you know, my first and only concern is the children; So, enjoy this picture of an upside-down dog from upsidedowndogs.com. Fuzzy wuzzy!
Hit the jump for the full release and some high hopes.
Click to continue reading EA Announces Dead Space 2
Read More
| EA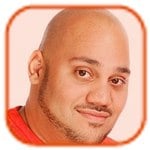 Posted by Andru Edwards Categories: Electronic Arts, Features, Survival Horror, Trailers, Wii
The Dead Space franchise is headed to the Nintendo Wii with Dead Space Extraction. earlier today, Visceral Studio announced that the game, which launches in the US on September 29, has gone gold. They've released a boss trailer, along with interview snippets with the developers of the game, detailing what we should expect from the Wii version of Dead Space. Hit the video for the full scoop, but here's a hint: just because this is a Wii title, don't expect the horror elements to be any less impressive than they were in the original. We're excited.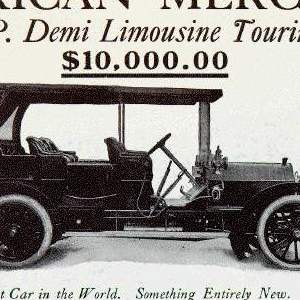 Posted by Drea Avellan Categories: Electronic Arts, PlayStation 3, Xbox 360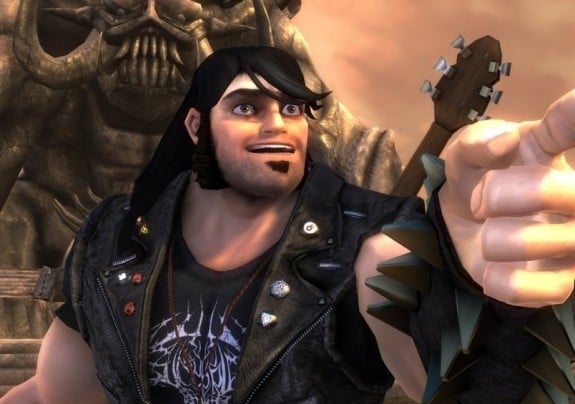 With the release of Brutal Legends coming up October 13th, It's time to prepare and train for your extensive achievement hunting—early! From the "Coolest Thing Ever" to "Six Degrees of Tim Schafer," we've got the full, and final, Brutal Legend Xbox 360 Achievement and Playstation 3 trophy list, after the jump.
Click to continue reading Brutal Legend Achievements and Trophies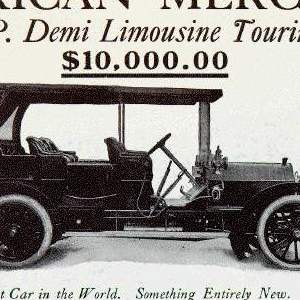 Posted by Drea Avellan Categories: Electronic Arts, Nintendo, Nintendo DS, PC, PlayStation 3, Xbox 360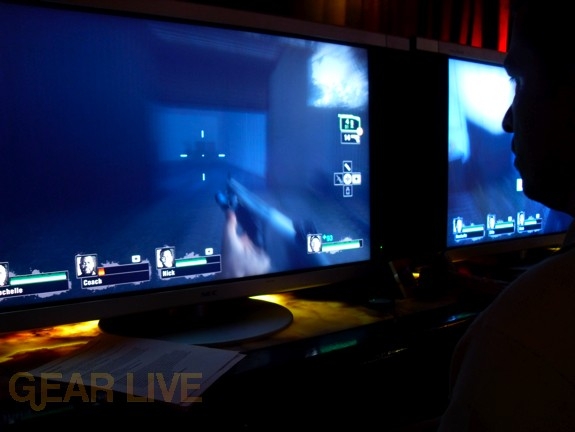 San Diego ComiCon gives us the opportunity to geek out on all things pop culture for four days – not including preview night. But we all know four days is never enough! EA held a summer showcase where we got access to demo most of their upcoming game titles without the sweating, over-crowding and amazing smell a comicon can offer. The EA Summer Showcase was held at the Onyx in San Diego as somewhat of a pre-con treat. Getting to play Brutal Legends while nibbling on some amazing free cheese and slider burgers is what I believe heaven will be like.
But along with the cheese also came other great games: G.I. JOE: The Rise of Cobra, Left 4 Dead 2, The Saboteur, Dead Space Extraction, Dragon Age: Origins, Hasbro Family Game Night 2, Littlest Pet Shop Online, Madden NFL 10, MySims Agents, Need for Speed NITRO, NERF "N-Strike" Elite, Spore Hero and Spore Hero Arena.
Spoilers? Brutal Legends can have my babies – like now.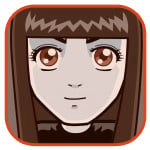 Posted by Sheila Franklin Categories: Electronic Arts, PlayStation 3, Sports, Xbox 360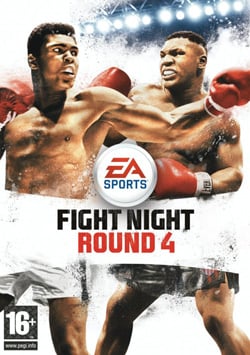 EA Sports has released Fight Night Round 4 for the Playstation 3 and Xbox 360. The boxing game includes both Muhammad Ali and Mike Tyson in its total 48 characters. It has a physics-based gameplay engine that should make for more realistic play. Added to the new release is Legacy mode that lets you move up from amateur to the top of the heap. A Photo Game Face tool will help you create your virtual self. Pick one up for $59.99 for either game system.
Read More
| EA Sports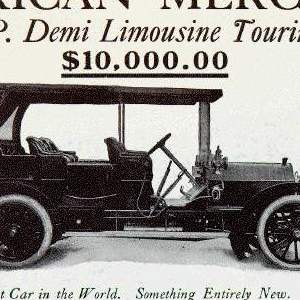 Posted by Drea Avellan Categories: Bungie, Casual, E3, Electronic Arts, First Person Shooters, Microsoft, Nintendo DS, PlayStation 3, Puzzle, Sony, Square Enix
E3 2009 was a complete overload of news, games and people. But even in the mists of information overload, there were those group of selected games that stood out and kept everyone talking. Regardless if it was a trailer, teaser or an actually playable demo on the show floor, here are some of the game that were so good—they made you want to smack your mother.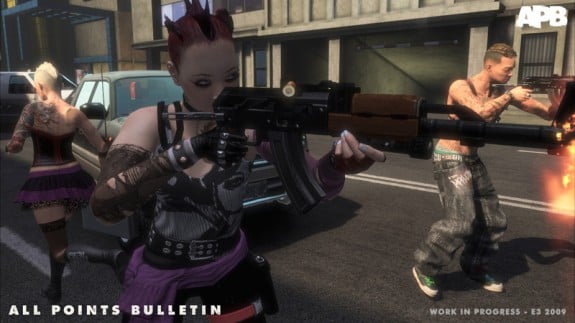 APB
All Points Bulletin (APB) is real time worlds new third-person action game for the PC. Equipped with amazing customization and online play make this game stand out from any other PC game announced.
Splinter Cell: Conviction
Sam Fisher makes a comeback with less emo hair and more kick-ass action. The game is looking amazing and after the only wait, I am extremely excited to play this game.
Click to continue reading E3 2009: Top 10 best games of E3 2009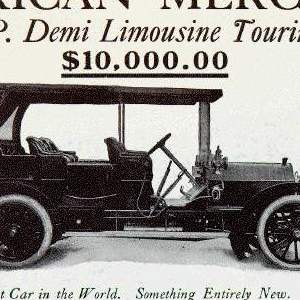 Posted by Drea Avellan Categories: E3, Electronic Arts, Features, PlayStation 3, Wii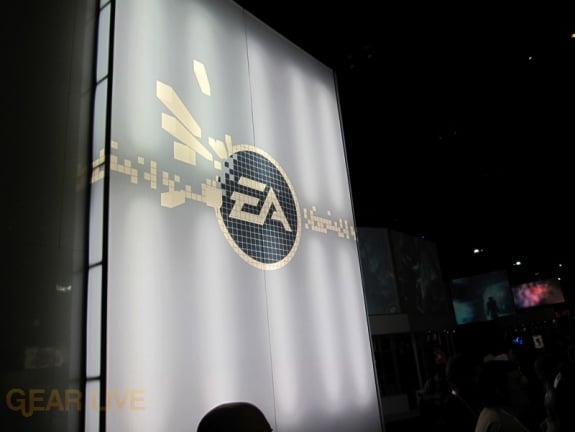 Every convention has a booth that becomes the "hangout" or the "meet-up" booth for friends and crowds to gather after walking the show floor. At E3 2009, the EA booth was certainly that spot. Located at the entrance of the South Hall with a stage ample enough to have three dance crews have dance offs, this booth became the ideal location. Not only did the girls working out with EA's Active attract the crowds, but also great presentations like Real Time Worlds' APB which had everyone sitting in awe. When you didn't find me conversing with the many people I met up there, I was playing or watching others play games. Madden 10, Harry Potter, Dead Space Extraction, EA Active, Need for Speed Shift, G.I. Joe, Tiger Woods 10, Brutal Legends and NHL 10 are just some of the games that could be found at the show floor.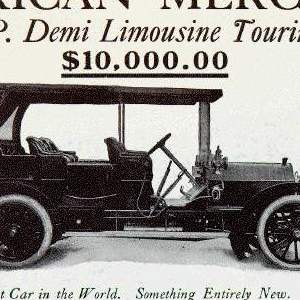 Posted by Drea Avellan Categories: Casual, E3, Electronic Arts, Reviews, Sports, Wii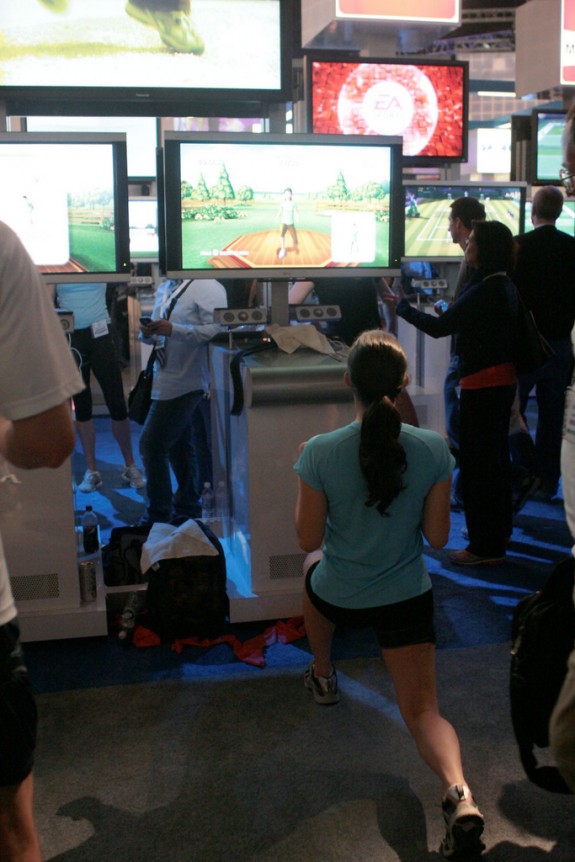 I want to workout without going to the gym – much like the millions of people that have purchased Wiifit. However, I'm not a huge fan of the game. Having to stop every time after a small workout was very time consuming and lead me not to want to "play". EA Sports Active does not only look like a lot of fun but it also gives you a real workout feeling. Giving you the option to customize your routines and what parts of the body you want to work out, it gives you the variety you need to keep going. It also offers levels from easy to hard so everyone one can accomplish the routine they set out to do.
For those looking for more motivation, they can opt to the 30-day challenge. It'll keep track of your workouts, nutrition, give you the historic graphs of your progress and will give you tips for relieving stress, eating healthier, and motivation to keep your challenge going.
EA Active is a gym, personal trainer and nutritionist all in one game-like experience. Tons of workout modes, exercises and abilities to customize your sessions, your workouts are sure to never get repetitive and keep you going. It's a great substitution for anyone that feels WiiFit does not give them a real workout experience.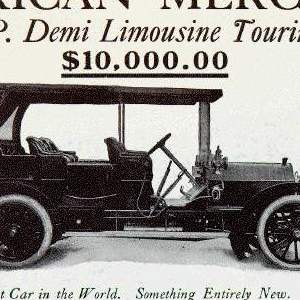 Posted by Drea Avellan Categories: Action, E3, Electronic Arts, PC, Reviews, Third Person Shooters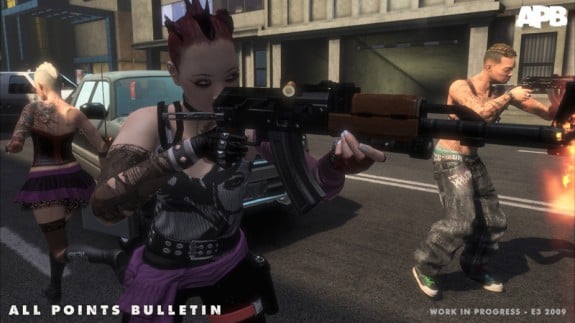 All Points Bulletin (APB) is a third-person action game from the creators of Crackdown, Real Time Worlds. "Focusing on 'the three C's'—creativity, conflict and celebrity" APB gives the player freedom to create anything they want.
Creating your own characters and cars are things we have done before in games like Oblivion and Forza, but APB pushes this feature like never before. When in character creation, standard options like gender, skin tone and other physical features are available for customization. But APB goes a little bit deeper and allows you to pick a hairstyle and how long it needs to be or even pick breast cup-sizes for the girls. Tattoos? They got those too. Design your tattoo art, color and size to place anywhere you want it to be.
Click to continue reading E3 2009: All Points Bulletin (APB) hands-on impressions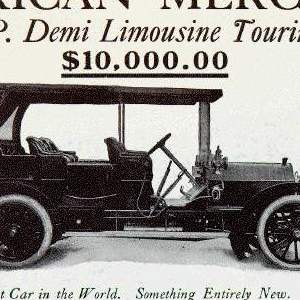 Posted by Drea Avellan Categories: Electronic Arts, Nintendo, Sports, Wii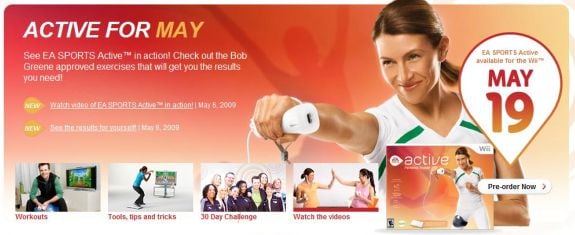 In a push to get people off their butts, EA SPORTS has created a 30 Day Challange where participants are to use EA Active, a workout game for Wiie. TV actress and host Alison Sweeney, one of the EA SPORTS Active 30 Day Challenge participants, will be on the Ellen DeGeneres show today, Monday 11th, taking Ellen through a workout and giving every audience member a copy of the game. If Ellen has not used a Wii before, this is sure to be an interesting thing to watch. Want to get active? EA SPORTS Active for the Wii will be available in stores on May 19th.
Read More
| EA SPORTS Active

© Gear Live Media, LLC. 2007 – User-posted content, unless source is quoted, is licensed under a Creative Commons Public Domain License. Gear Live graphics, logos, designs, page headers, button icons, videos, articles, blogs, forums, scripts and other service names are the trademarks of Gear Live Inc.