Posted by Chris Pereira Categories: Adventure, Editorial, Reviews, Role Playing Games, Xbox One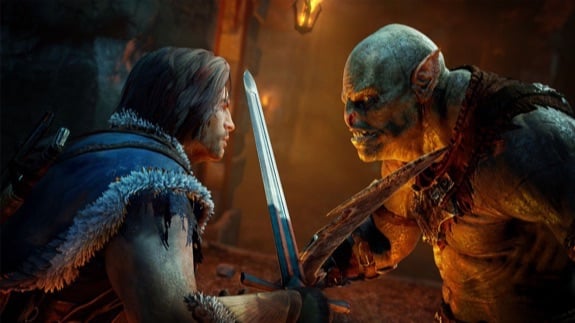 There were any number of reasons to be excited for Middle Earth: Shadow of Mordor, which launched earlier this week. For myself and many others, it was the Nemesis system--which promises unique enemies and emergent gameplay--that was the most exciting aspect of all. And while it's certainly an intriguing feature, I can't help but feel I've been missing out on it for basically being too good at the game.
Until reviews started to hit the web, I was very cautious in being optimistic about Monolith's first-ever Lord of the Rings game. For being such a major franchise, quality games based on it have been few and far between--something that's especially surprising considering its renewed popularity following the release of Peter Jackson's movies. Once I heard the almost-unanimous praise from the reviewers I trust, I was onboard. I was ready to finally play a LotR game that was a genuinely good game, not another passable one that I accepted because it happened to make use of one of my favorite franchises.
Click to continue reading Is being too good at Shadow of Mordor robbing me of a better experience?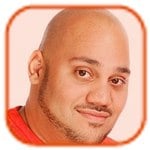 Posted by Andru Edwards Categories: Action, Adventure, Bungie, E3, Editorial, Features, First Person Shooters, Microsoft, Nintendo, Platformers, PlayStation 4, Survival Horror, Wii U, Xbox One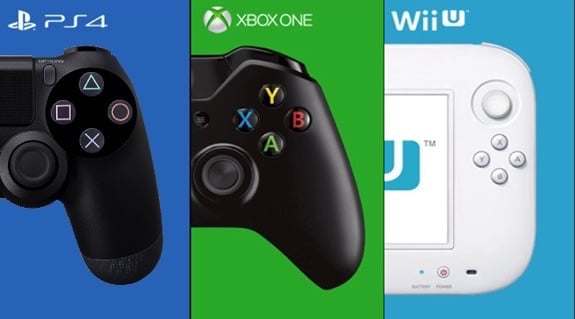 This year, E3 had one of those showing that only happens once every 8-10 years. E3, the Electronic Entertainment Expo, is the biggest video game conference in the world, and it's where game publishers show off what they're working on. E3 2014 was unique because it was the first one after the release of two major consoles--the Xbox One and the PlayStation 4. Developers got to show for the first time full portfolios dedicated to the new hardware, and it was glorious. There was a lot to see during both the Microsoft Xbox and Sony PlayStation media briefings, and Nintendo surprised many with game announcements of its own. I figured I'd whittle things down and share the ten games I was most excited about, in no particular order.
Click to continue reading 10 upcoming games I can't wait to play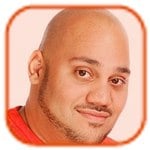 Posted by Andru Edwards Categories: Editorial, Features, Hardware, Kinect, Xbox One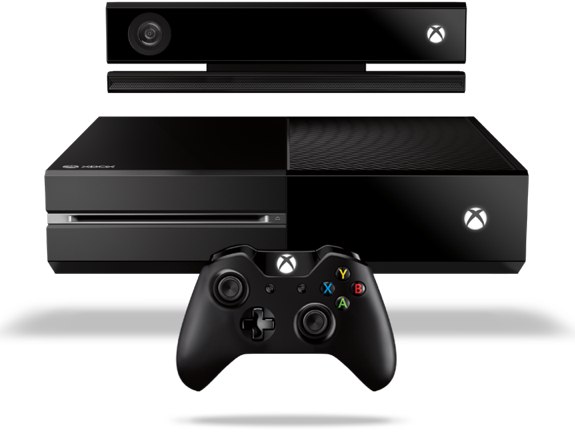 As we mentioned earlier, Microsoft has decided to do an about-face, now offering the Xbox One without Kinect for $399. The move continues Microsoft's seemingly cowardly backtracking trend that it's been doing with the Xbox One for about a year now. While many see this simply as a price drop and a way to get the Xbox One without an accessory that they may now want, for all intents and purposes, this kills Kinect dead. Right where it stands.
Allow me to explain. When the original Kinect launched for the Xbox 360, there was a lot of hype and excitement surrounding its release. For the first time, you could use your body as the controller for a new type of gaming experience. It was cool, and about as novel as the original Wii. It was a toy and a gimmick, and soon many folks stopped playing Kinect games, and none really took off at retail. However, Microsoft was getting good data and feedback for what we realized the "real" Kinect would be. The one that launched with the next Microsoft console.
Click to continue reading Why Microsoft unbundling Kinect is a broken promise to all Xbox One owners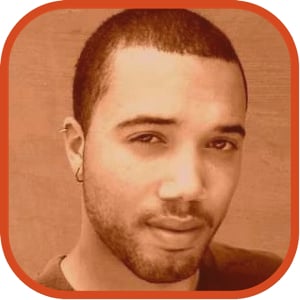 Posted by John Kilhefner Categories: Action, Adventure, Bungie, Culture, Editorial, Features, Fighting, First Person Shooters, Microsoft, Nintendo, Xbox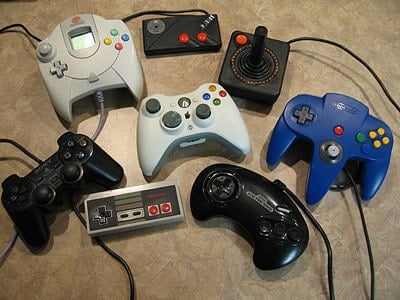 Once in awhile there comes along an experience that shapes the way that we look at things. A video game experience that makes something in your brain tingle. A game where simply a mere melody from its title screen sends nostalgia crawling up your spine. There are a few video games with these kinds of experience that stick out in our minds; not just for being great games, but for their "wow" factors. Sometimes these experiences are shaped by our personal interpretations; i.e. revolving around what was going on in our lives at the time. Therefore, you may have a different top five list, but we can all agree that the following five games helped to shape the way video games are made even to this day.
Click to continue reading The 5 Most Memorable Video Game Experiences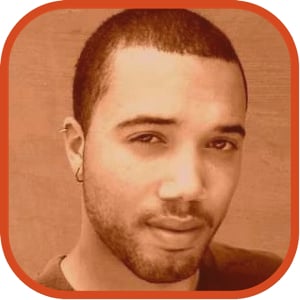 Posted by John Kilhefner Categories: Editorial, First Person Shooters, PC, PlayStation 3, Xbox 360
Watching the Bioshock Infinite trailer for the first time you would think that another underwater outing is in store for the next serious installment of Bioshock. And that's exactly the effect desired by Irrational Games. While in the midst of this underwater backdrop, the size scale is disrupted when a seemingly enormous fish encircles the perimeter, prompting a very warranted "huh?" from the viewer. Instantly the carpet is pulled from underneath the audience as the scene is revealed to be from the perspective of an unknown victim who just went face diving in a fish tank. This, courtesy of a menacing giant with a visible beating heart sporting a very Bioshock look. The antagonist then tosses our unlucky friend head first out of the window. As the glass shatters we get our first real glimpse at the setting of Bioshock Infinite - above the clouds. Ladies and gentlemen, we're not in Kansas anymore.
"The time for silence is over," said Ken Levine of Irrational Games, finally unsealing his lips on the game they've been developing for the past three years. The last Bioshock released was heralded not by the original team behind the groundbreaking Bioshock, but by several different sister companies. However, this time Irrational Games is back behind the wheel, and is striking with a vengeance. However, no word on whether or not Infinite has a connection with the first Bioshock world, and Levine is remaining mum on the subject. "I don't want to think about that…I don't think it's particularly constructive to have that conversation," said Levine in reference to the narrative connection in Infinite. He did, however, nod that the Infinite part of the title "[has] meaning".
Click to continue reading Bioshock Infinite Takes the Battle to the Skies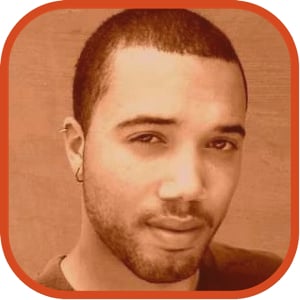 Posted by John Kilhefner Categories: Culture, Editorial, PlayStation 3, Wii, Xbox 360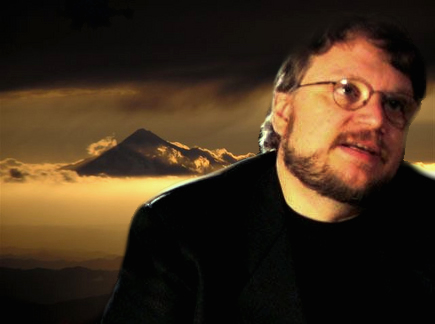 Film director Guillermo del Toro, of Pan's Labyrinth and Hellboy fame, is currently set to lend his artistic vision to a field that has long fought for its place in the artistic realm. The debate as to whether or not video games can be considered art was recently set ablaze when acclaimed film critic Roger Ebert blogged that "no video gamer now living will survive long enough to experience [video games] as an art form". While Ebert admits to having no desire to ever play a video game, hardly the same sentiment applies to del Toro, who previously stated that Flower is "like haiku poetry." Almost a year later Ebert referred to the same game as "decorative interest on the level of a greeting card". The two are definitely polar opposites when it comes to video games and art. However, with del Toro's unique artistic direction poised to influence the gaming industry, can the opinionated Ebert change his anti-gaming ways? Or will del Toro's gaming projects miss the mainstream mark like other filmmakers' ventures into the gaming world?
Click to continue reading Guillermo del Toro Announces Several Video Game Projects
Read More
| MTV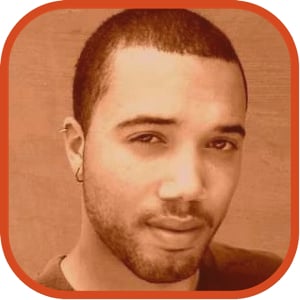 Posted by John Kilhefner Categories: Culture, Downloadable Content, Editorial, Internet, PC
Kongregate, a community with a firm back bone made up of thousands upon thousands of free games, is about to get even more backing thanks to its recent fusion with gaming giant Gamestop. But will this unlikely pairing hurt the Kongregate gaming community more than it will help? And what exactly does this mean for your beloved local Gamestop?
Kongregate (or Kong for short) averages over 10 million active users with more than 23 million hours of logged game time a month, and puts forward games provided by eager young developers. Indie developers are supported by Kong not only in having a platform to present their wares to such a large community, but also by given a share in ad and transaction revenue. The owners Jim and Emily Greer wholeheartedly support this community, and do their best to give developers and gamers the best possible community for them. They also believe that Gamestop wholeheartedly support the Kong community as well.
Click to continue reading Gamestop Buys Kongregate
Read More
| Kongregate via Gamasutra

Posted by Alex Lifschitz Categories: E3, Editorial, Features, Music, Simulation, Xbox 360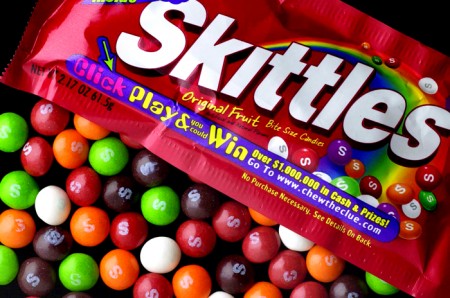 If you didn't go to E3 this year, well, you didn't miss much. I mean, well, you missed dancing. And space marines. And Skittles.
You missed Skittles the Dancing Space Marine, the unofficial mascot of E3 2010.
Microsoft hatef*cked their audience with scripted hilarity and dated motion control games. Sony pimped a new 3D TV technology that costs thousands and can only be watched by a few people at a time. Nintendo was the show's net positive with a bunch of new, awesome games and the 3DS's grand appearance.
Some commentators looked at this year's presentation and predicted the fall of the game industry. Others sighed and walked away. Some of us were unable to post because we were caught somewhere inbetween the NBA Finals riots and my third vodka and red bull, which was weak, and I took notice of that.
I'm here to tell you that things aren't quite as grim as some would have you believe. This time around, I want to talk about Kinect. Hit the jump for some ill-informed musings.
Click to continue reading E3 2010 Post-Coital Shame: The Sky is Falling - Kinect Edition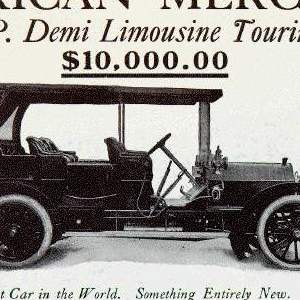 Posted by Drea Avellan Categories: Casual, Editorial, Electronic Arts, Portable/Mobile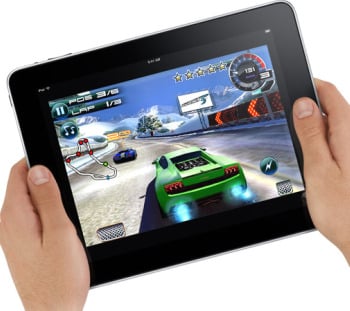 Yesterday, many rumors were put to rest with the release of the Apple iPad. People were excited, joyful, angry, disappointed, or just plain indifferent. Whatever you stance, you had some kind of reaction to Apple's announcement of the iPad. Is it a giant iPhone? A female hygiene product? A cool netbook replacement? That's for you to decide.
Whatever iPad really is, and regardless of what it's competing against, one thing is clear–Apple wants to make a dent in the gaming industry. Developers and publishers were present at yesterday's conference, including Gameloft and Electronic Arts (EA,) to show off their games running on the iPad, including a full-screen version of Need for Speed. EA made its presence clear, by announcing during the presentation they are to support the iPad platform with future titles built specifically for the device. This should come as no surprise to most, as EA has been a huge supporter of the iPhone and iPod touch as a gaming platform.
Click to continue reading iPad: What it means for Apple and gaming

Posted by Alex Lifschitz Categories: Culture, Editorial, Hot Deals, PC, Xbox 360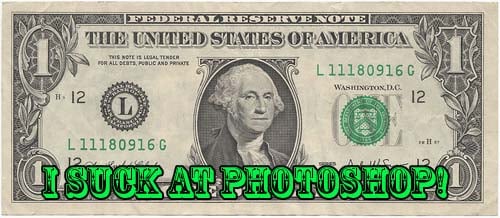 Now that we're over the holiday hump (i.e. every game imaginable being released at the same time, oh god, why do you do this to me), a lot of sites and publications have been putting together lists of games to look forward to in the new year. Me? Nuh-uh. I don't have the cash for that. Fallout and Dead Space alone have depleted my gaming funds for a while (not to mention a certain 360 dying enough times for me to wish ill on its relatives), and if you're like me, you want a cheap alternative until your funds recover. Hell, even if you don't need it, you can't pass up a quality gaming experience on the cheap, but being a penny-pinching bastard like myself tends to help heal those imaginary wounds. So, I've decided to put together a list of a few old-but-still-awesome games that you can get for slightly less than the cost of a night with your mom, though they'll probably last far longer.
You may want to note that some of these games are older and may stutter and wobble and spurt blood if you're running more than Windows XP, so you may want to check your compatibility before you plunk down the green to have them downloaded to your inferior operating system, muahaha. Hit the jump for the rundown.
Click to continue reading Five Awesome Games You Can Play on the Cheap
© Gear Live Media, LLC. 2007 – User-posted content, unless source is quoted, is licensed under a Creative Commons Public Domain License. Gear Live graphics, logos, designs, page headers, button icons, videos, articles, blogs, forums, scripts and other service names are the trademarks of Gear Live Inc.