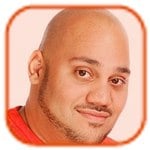 Posted by Andru Edwards Categories: Driving, Nintendo, Trailers, Wii
The folks over at Wii Nintendo were able to spend some quality time with Mario Kart Wii, and they captured a good two hours of footage for your viewing enjoyment. The footage, embedded above, shows off all 32 courses from the game, so if you want to be completely surprised, you may want to steer clear. The game is played on the 150cc setting in the video, and you are also able to check out some of the menus and all that. Finally, they give their thoughts on the game, as well as the Wii Wheel.
Read More
| Wii Nintendo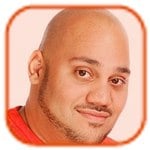 Posted by Andru Edwards Categories: Driving, Hardware, Nintendo, Release Dates, Wii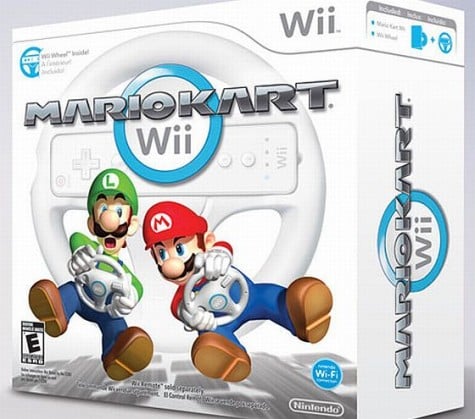 After hitting you with the Japan and European launch dates for Mario Kart Wii, we are happy to bring you the news that the game launches here in North American on April 27th. That's just a mere six weeks away before we can get our hands on all that racing wheel (Wii-l?) goodness. Just a reminder, Mario Kart Wii ships with the Wii Wheel, which is a plastic steering wheel that the Wii Remote can snap right in to, for a more intuitive driving experience.
"Mario Kart Wii transforms one of our most popular franchises into a race that every member of the family can join," said Cammie Dunaway, Nintendo of America's executive vice president of Sales & Marketing. "Driving with the Wii Wheel could not be more natural, and this is one place where speeding is encouraged."
If you prefer not using the add-on, you will be pleased to know that the game works just fine with the Wii Remote all by its lonesome, as well as with the Nunchuk, Classic Controller, and even the Gamecube controller. Similar to Super Smash Bros. Brawl, Nintendo went out of their way to ensure that gamers would be completely comfortable, regardless of their preferred style of play.
Just when we've just gotten into Brawl, we are already awaiting our next Wii game purchase. I mean, 16 new courses, 16 classic courses, 10 battle courses, and motorbikes? Who's with us?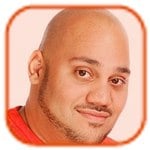 Posted by Andru Edwards Categories: Driving, Hardware, Nintendo, Release Dates, Wii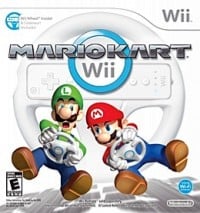 Finally, after a long period of silence, Nintendo has finally made release dates public for a few of their more anticipated products: Mario Kart Wii, Wii Fit, and the WiiWare channel. First up is Mario Kart Wii, which will launch in Japan on April 10th, and Europe the following day on April 11th. No word yet on the US launch date.
The WiiWare channel, which will be a portal to downloading original games to the Wii, will be available on North American Wii units on May 12th. No word on Japan or European launches for WiiWare just yet.
Lastly, Wii Fit, which has been flying off of shelves over in Japan since it's release back in December, will launch in North America on May 19th. If you are in Europe, Wii Fit will be available in your neck of the woods on April 25th.

Posted by Paul Hamilton Categories: Driving, Internet, Nintendo, Nintendo DS, Wii
Nintendo's popular arcadey racing game, Mario Kart is inevitably coming to the Wii. When it does, a blurb clipped from the Official Nintendo Magazine UK says it will support 16 players in the popular battle mode.
Mario Kart DS solidified the WiFi features of the handheld unit and it's quite possible that the Wii version is being positioned to do the same.
As with earlier versions the Wii Mario Kart will include updated versions of older tracks (in this case Wii translations of DS tracks) as well as all new racing locations. Mario Kart for the Wii is scheduled to be released next spring.
Read More
| Go Nintendo via Evil Avatar

Posted by Paul Hamilton Categories: Action, Driving, Electronic Arts, PlayStation 3, Xbox 360
Tom Bramwell has a preview for the upcoming Burnout Paradise that is surprisingly thoughtful and critically considered as far as previews go. He discusses the challenges faced by Criterion Games in re-inventing a popular series practically from the ground up and asks some pertinent questions where they ought to be asked. For example, when the topic of the Crash mode comes up and Criterion mentions that they have scrapped the original concept of the popular mode, Bramwell presses the point, getting Criterion rep Matt Webster to confess they don't yet know exactly how it will all work out:
Asked whether they're opting for a Burnout 3 approach of trying to manoeuvre the car in slow motion between power-ups and Crashbreakers, or a Burnout Revenge "golf swing" of perfect start and target cars, Webster admits it's not all there yet. "We're still throwing ideas around. I think we'll be talking about it more in the coming weeks."
The preview isn't about sticking it to the Burnout devs, though, it reads more like a fan of the series seeing drastic changes and slowly coming to the realization that if executed properly, these could make for a remarkable game. Among the more exciting aspects of Criterion's open-world approach to Burnout is the focus on seamless online play that works the way most gamers prefer, by putting the folks in your Friends list first.
Burnout Paradise is scheduled to hit shelves early next year for Xbox 360 and PS3.
Read More
| Eurogamer


Posted by Steve Van Neil Categories: Driving, Microsoft, Release Dates, Simulation, Xbox 360
Bizarre Creations' Project Gotham Racing series has always masterfully toed the line between out-and-out arcade racing and actual driving simulations. And now, with the fourth installment in the series and second for the Xbox 360, Bizarre is adding motorcycles to the mix. Yes, the road isn't just for four-wheelers anymore, as the scruffier set can now take to the streets of St. Petersburg, Shanghai, and Macao (to name a few cities) and snatch up those elusive Kudos. Throw in dynamic weather effects and a revamped career mode, and you've got the 360 PGR that we should have gotten the first time around. Better late than never, I suppose.
PGR 4 speeds onto the Xbox 360 in North America on October 2nd, and in Europe on October 12th.
Read More
| Xbox.com


Posted by Steve Van Neil Categories: Driving, PlayStation 3, Simulation, Sony
Fresh off the Games Conference show floor in Leipzig, Jeux-France provides us with some footage of Gran Turismo 5 Prologue in action on the PS3. Check out the game's in-cockpit view, which is looking nice. Also feast your eyes on some spins, crashes, and drifting maneuvers that look, well, like every other racing game ever invented. Ahem…what I mean to say is, Kazunori Yamauchi's multi-million selling racing franchise knows no equal, and this PS3 iteration looks to be following in the footsteps of its illustrious predecessors.
Read More
| NeoGAF


Posted by Chris Pereira Categories: Action, Driving, Nintendo, Puzzle, Retro, Virtual Console, Wii
Okay, this week's crop of games on the Virtual Console is pretty simple: one game you might care about, and two you shouldn't. Galaga '90 (TurboGrafx16, 1 player, 600 points) is an updated version of the arcade Galaga, so unless you're infatuated with Galaga, chances are it isn't worth your Wii Points. Adventures of Lolo (NES, 1 player, 500 points) is a strange puzzle game that's only going to get in your way of Wave Race 64 (Nintendo 64, 1-2 players, 1000 points). It's two players and was pretty fun in the day, and just happens to be the type of game that still holds up today. If you enjoyed the GameCube sequel, are looking for some VC fun or are a fan of jet-skiing, give Wave Race 64 a look.
Click to continue reading Virtual Console 8/6: Wave Race 64, Galaga '90, And Adventures of Lolo

Posted by Chris Pereira Categories: Action, Driving, Electronic Arts, PC, PlayStation 2, PSP, Sports, Xbox, Xbox 360
People always ask, "Why buy the newest Madden game? They're all the same." Well, here's one very cut-and-dry reason you can use to explain: because, eventually, these game's servers get taken down. EA is planning to take down 42 games' servers on September 1 (although many of these are the same game across multiple platforms), and an additional seven on November 1. This isn't a new trend, as there's a sizable list of servers for EA games that have gone offline over time.
Apparently there really is a reason to pick up that newest Madden.
September 1, 2007 Online Service Shutdown
Arena Football for PlayStation 2
Arena Football for Xbox
FIFA Soccer 06 for Xbox 360
FIFA Soccer 06 for PC
FIFA06 for PC
FIFA Soccer 06 for PlayStation 2
FIFA Soccer 06 for PlayStation Portable
FIFA Soccer 06 for Xbox
FIFA World Cup 2006 for PC
FIFA World Cup 2006 for PlayStation 2
FIFA World Cup 2006 for PlayStation Portable
FIFA World Cup 2006 for Xbox
Fight Night Round 3 for PlayStation Portable
Fight Night Round 3 for Xbox
Check out the full list of September and November shutdowns after the break.
Click to continue reading EA Shutting Down Servers For Madden 06, NBA Live 06, And More

Posted by Chris Pereira Categories: Downloadable Content, Driving, Microsoft, Xbox 360, Xbox Live
Hitting late tonight (well technically, tomorrow, August 1) at 2AM PST will be a free Nissan car pack for Forza Motorsport 2, which includes the 2007 models of the Sentra SE-R, Altima, and 350Z. There will also be a single car that you can purchase for a measly 50 Microsoft Points (or $0.62) in the Peugeot 908. To celebrate the release of the free downloadable content, there will be a variety of events held by Nissan and Xbox.
The first of these activities will be a Nissan Sentra SE-R tournament on Xbox LIVE. In addition to the tournament, Nissan and Xbox will also be hosting an in-game customization contest, as fans utilize the incredibly deep livery system of "Forza Motorsport 2" to create unique and stunning paint jobs on their Nissan Sentra SE-Rs. The contest will be judged by a panel comprised of Turn 10 developers and Nissan representatives, as fans vie for the title of ultimate Nissan customizer.
Further details will be unveiled on ForzaMotorsport.net, and we'll keep you up-to-date here at Playfeed. Check after the break for shots of both the Altima and Sentra. (That's a 350Z above, in case you aren't great at figuring that sort of thing out.)
Click to continue reading First Downloadable Content For Forza 2 Available Tonight
© Gear Live Media, LLC. 2007 – User-posted content, unless source is quoted, is licensed under a Creative Commons Public Domain License. Gear Live graphics, logos, designs, page headers, button icons, videos, articles, blogs, forums, scripts and other service names are the trademarks of Gear Live Inc.