Posted by Jesse Easley Categories: Corporate News, Xbox 360
Yesterday, Seagate announced a new line of 2.5" hard drives for the consumer. The more interesting news is that they announced that these hard drives will be the storage spot for the Xbox 360. Most of the story can be summed up in this one point:
"The hard drive extends the gaming experience on Xbox 360," said Todd Holmdahl, corporate vice president, Xbox hardware . "From downloading trailers, new game levels, maps, weapons, vehicles, and more to supporting custom playlists in every game and storing video messages from friends, Seagate's LD25 Series 2.5-inch hard drive brings gaming and digital media together for the ultimate entertainment experience."
Read More
| GameDaily

Posted by Jesse Easley Categories: Corporate News, First Person Shooters, Xbox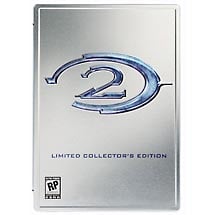 Master Chief, accompanied by other Bungie and Microsoft employees, started to deliver scripts of the Halo movie to multiple studios for review. There has been an everlasting debate on if this movie will be any good and according to Bungie the script goes along with the whole Halo story. They have even created a Halo "Bible" for whatever studio picks up the film so they follow the Halo storyline. This should hopefully prevent the movie from turning into something like Super Mario Brothers or Street Fighter: The Movie.
Read More
| 1Up

Posted by Jesse Easley Categories: Corporate News, Wii
Nintendo President Iwata has officially destroyed the rumor that the retro games for the Revolution will be free. Some of the games will have free trials and bonuses, but the games themselves will not be. Interestingly enough though, you will be able to download demos of games for your DS through the Revolution. Iwata did not announce any pricing quite yet, but he has stated that some games will be used in promotions like buy one get one free type of deal. This goes directly against what George Harrison said - but Iwata-san is the big Nintendog in the company.
Referring specifically to online rumours that the company would give away its back catalogue for free on the service, Iwata said that "we have no plans to distribute [our back catalogue] without a fee."
Read More
| GameIndustry.biz
Posted by Edwin Soto Categories: Corporate News, Retro, Wii
In a stunning move leaving me speechless, Nintendo of America VP, George Harrison, has announced that the Revolution will likely sport free emulated retro gaming. This is a far cry from what they have done in the past with GBA retro titles and what was expected from the system for such a unique service. The games will be downloadable through an online system, however third parties developers of the past will likely charge some sort of service fee for downloading their games while Nintendo titles will be free and playable online - where applicable. This is fine, because I'd rather play Mario Kart over Street Fighter online anyway.
Read More
| Games Radar

Posted by Oscar M. Cantu Categories: Corporate News, PlayStation 3, Wii, Xbox 360
Just because you couldn't attend the all exclusive press events from the top three names in the industry doesn't mean you can't enjoy them from the comfort of your own home. Big thanks go to E3Insider and Spike TV for providing the unfortunate public a look at the events. The videos are of the highlights instead of boring you with every single second of the event. These videos are great, because they focus on the most interesting parts of the events and provide a nice look on the inside to the general public. Wouldn't it be nice if they could provide some goodies to really show the E3 experience? Check out the videos and tell us what you think. We will have our initial impressions of the big three soon.
View
| Sony Highlights
View
| Microsoft Highlights
View
| Nintendo Highlights

Posted by Oscar M. Cantu Categories: Corporate News, Xbox 360
Microsoft has finally released an official press release to hype their X360. The company keeps referring to a "new era in entertainment"; stating that their new console will completely change gaming in general. Will the next Xbox really usher in a new era in gaming? Only time can tell, however, the answer lies in the software we'll soon see.
Click to continue reading Xbox 360 Press Release Continues The Hype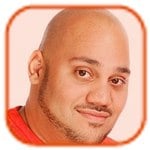 Posted by Andru Edwards Categories: Corporate News, PlayStation 2, Strategy, Xbox
Crave builds on highly successful brands and breaks ground in new markets
Crave Entertainment, a leading publisher of console videogames, today announced its lineup for 2005 Electronic Entertainment Expo (E3), to be held May 18-20, 2005 at the Los Angeles Convention Center in Los Angeles, California. Crave will showcase its titles at South Hall booth #996.
World Championship Poker 2: Featuring Howard Lederer - PlayStation®2 and Xbox®
World Championship Poker 2: Featuring Howard Lederer, the follow up to one of the best selling titles for the first half of 2005, features 7 of the world's top poker pros including Howard Lederer, Greg Raymer, Paul Darden, Robert Williamson III, Clonie Gowen, Amir Vahidi, Annie Duke, and Matt Savage. Additionally, WCP2 has a much more detailed one player game, where you now have to work their way up the ranks, starting in your mom's basement. Once you start winning and accumulating money, you can spend your winnings on increasingly better pads, and furnishings. Hit a losing streak, and you may have to hock your stuff to stay in the game.
Exclusive to the PlayStation 2 version of World Championship Poker 2 is support for the EyeToyTM USB Camera (for PlayStation®2), which allows online opponents to see each other as they play, in addition to supporting text chat. The Xbox version of the game supports Xbox Live including Scoreboards, Voice/Chat and Live Aware.
Scheduled for release in Fall 2005, World Championship Poker 2: Featuring Howard Lederer will be available for the PlayStation®2 computer entertainment system and Xbox video game system from Microsoft with an MSRP of $19.99.
Click to continue reading Crave Entertainment Announces E3 Lineup

Posted by Jesse Easley Categories: Adventure, Corporate News, First Person Shooters, PlayStation 2, Xbox
With the countdown to E3 at 2 weeks, more and more news will continue to come out regarding the event. The most recent news is Eidos has announced their slim 4 game main event line-up. The games being displayed will be Lara Croft Tomb Raider: Legend, Hitman: Blood Money, 25 to Life and Commandos Strike Force. Personally, I'm mainly looking forward to Hitman, with the others being secondary. The Hitman series has always been an entertaining one, with just the right amount of difficulty. The most recent Tomb Raider game was a disappointment, and the series can only go so far based off of Lara Croft's figure. The game that will be interesting to see is 25 to Life. This was on display at E3 last year and it attracted a lot of attention. The game is mainly for online play for up to 16 players to attack and defend. The basic premise is you can either be a thug/gangsta/bad ass, or you could be every bad guys nightmare, a cop. It's a modern day cops and robbers game which seems pretty interesting.
"E3 2005 marks the unveiling of the latest installments of three of the industry's most successful franchises in addition to a first glimpse of two of the most iconic characters, Lara Croft and Agent 47," said Paul Baldwin, Vice President of Marketing, Eidos. "The Tomb Raider, Hitman and Commandos franchises make highly anticipated returns featuring new engines and dramatically enhanced gameplay features. Additionally, Eidos will be presenting 25 To Life the first to market urban shooter featuring timeless Cops and Robbers gameplay."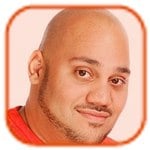 Posted by Andru Edwards Categories: Corporate News, Xbox 360
If you were still on the fence about whether that Xbox 360 logo we posted was actually something Microsoft has been considering, check out their press invitation for their E3 press briefing. It it about the size of a CD case, with the front featuring a mirrored background with the multiple green circles. The difference here is that there are about three times as many circles than were in the logo. This thing is so cool that I hope it isn't something that needs to be turned in to gain access to the Xbox 360 E3 show. Of course, if I do have to part with it to get in, I will do so with glee.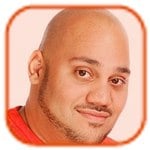 Posted by Andru Edwards Categories: Corporate News
The man who has been a huge part of Nintendo's history, Hiroshi Yamauchi, has announced that he plans to retire from his management position within the company on June 29th. It is he who led Nintendo into the video game business in the 1970's, however, in recent years he was lambasted by gaming fans for some of the decisions Nintendo made, including using cartridges with the Nintendo 64. In 2002, Yamauchi stepped out of his role as Nintendo President, allowing Satoru Iwata to step into the role. Yamauchi plans to migrate into a consultant role with Nintendo.
Read More
| GamesIndustry
© Gear Live Media, LLC. 2007 – User-posted content, unless source is quoted, is licensed under a Creative Commons Public Domain License. Gear Live graphics, logos, designs, page headers, button icons, videos, articles, blogs, forums, scripts and other service names are the trademarks of Gear Live Inc.