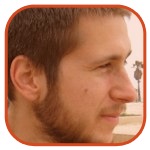 Posted by Brandon Gribin Categories: Corporate News, Mods/Hacks, Xbox
Three men were charged on Monday of copyright infringement for selling modified Xbox consoles. The machines sold aren't licensed by Microsoft and have large hard drives. The units are able to copy and illegally play those copies of Xbox games. Due to the modifications, these modified Xbox units were being sold at a large premium over the standard Xbox MSRP. Two of the men are in their thirties, while the other is in his forties. You would think grown men would know better, but then again when there's a profit to be made, someone is bound make it.

Read More
| TechWeb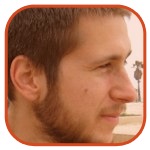 Posted by Brandon Gribin Categories: Corporate News
Following the recent report headed by Nielson and Activision proving the effectiveness of in-game advertising, THQ has decided to beef up its own in-game ads. Massive Network will provide THQ with an incorporated network that will display ads in certain THQ games.
Here's what THQ's VP of Worldwide Sales has to say about it:
"Dynamic, in-game advertising not only offers publishers new revenue opportunities, but when done properly creates added realism that can actually enhance gameplay."
So are you in favor of this? Should ads be allowed in games? And if so, should game prices be lowered as a result?

Read More
| Next Generation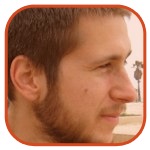 Posted by Brandon Gribin Categories: Corporate News
The non-profit organization run by Gabe and Tyco of Penny Arcade has raised over $420,000 to donate to children in hospitals over the holidays. Donations include games, toys, and money. Raising so much money for such an honorable cause is outstanding, and we tip our hats to the guys of Penny Arcade.

Read More
| Next Gen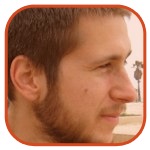 Posted by Brandon Gribin Categories: Corporate News, PSP
Based on Sony's projections, the PSP install base is about to jump between 2.5 and 3 million before the end of the year. The grand total of PSP units sold would be around 6 million. So why the huge jump in sales? Sure the holidays are approaching, but could this jump have anything to do with a certain other videogame machine's shortage?

Read More
| Next Generation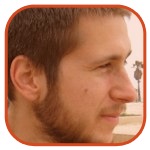 Posted by Brandon Gribin Categories: Corporate News, Nintendo DS, Nintendo Gamecube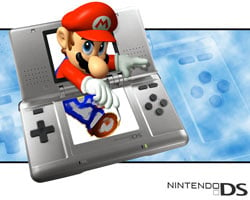 Nintendo recently released impressive numbers for its Nintendo DS portable platform - 8.83 million units shipped worldwide. Of that figure, 2.37 million have been shipped to the U.S. We'd say it's impressive - especially considering the portable machine first released around a year ago. Furthermore, 23.8 million units of DS software have been sold worldwide.
Moving onto the Gamecube, the home console just passed 10 million units in the U.S. - bringing the grand worldwide total to 19.31 million. Sony's PS2 has sold millions more units, but Nintendo's not giving up on the home console market yet.

Read More
| PALGN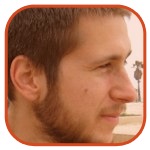 Posted by Brandon Gribin Categories: Corporate News
This weekend's Wall Street Journal features a front-page article on current legislation of videogame laws. Many states throughout the country are currently enacting, or have already enacted, laws barring minors from purchasing violent videogames.
The problem is that courts around the country are deeming these laws inappropriate because they conflict with our first amendment right to free speech. We're able to stroll into a bookstore and purchase any book we'd like, regardless of our age or content of the book. Interested in reading up the violent actions in "Crime and Punishment?" It doesn't matter if you're only ten or twelve years old - you'd be able to pick up a copy of the book, or any other book for that matter, and start reading.
Click to continue reading Videogame Laws vs. The First Amendment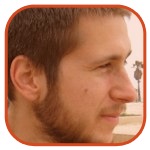 Posted by Brandon Gribin Categories: Corporate News, Xbox 360
Microsoft has denied that it will release a HD-DVD compatible Xbox 360 in 2006. Releasing a new version of the 360 would certainly upset consumers who already put down cash on the currently available units. While it'd be great if the 360 did support a next-gen DVD format since the discs would be larger in size, it would ramp up the machine's price. Additionally, with each passing day, it's looking more and more like the Blu-Ray, will beat out HD-DVD to become the next-gen DVD standard.
Any thoughts on this?

Read More
| EuroGamer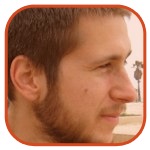 Posted by Brandon Gribin Categories: Corporate News
Henry Jenkins, an MIT professor, takes a good hard look at video game myths and explains why they're flat-out wrong. Here are the eight myths he debunks:
1. The availability of video games has led to an epidemic of youth violence.
2. Scientific evidence links violent game play with youth aggression.
3. Children are the primary market for video games.
4. Almost no girls play computer games.
5. Because games are used to train soldiers to kill, they have the same impact on the kids who play them.
6. Video games are not a meaningful form of expression.
7. Video game play is socially isolating.
8. Video game play is desensitizing.
We honestly feel like we've know all of these statements are false but it's good to see them with explanations by an MIT professor, with only gives them more validity. The article still makes for a good read anyways.

Read More
| The Video Game Revolution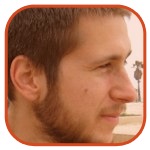 Posted by Brandon Gribin Categories: Corporate News, Nintendo DS
Want to go up against Reggie, Nintendo's Executive VP of Marketing and Sales, in a game of Mario Kart DS? He'll be at the McDonalds in Bellevue Square - in Bellevue, Washington - at 4:00 PM on Monday December 19th. Take your DS along if you're interested in playing. If you don't have one, Nintendo will have some extra units on hand at the event. Nintendo will also be handing out free gear at the McDonalds event, so even if you are horrible at Mario Kart, you should still stop by. If you don't live anywhere near Bellevue, WA, try logging onto MK Online at 4:00 PM PST on Monday. Look for NOA_Reggie in the "Worldwide" mode.

Read More
| Nintendo Boards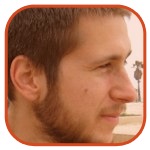 Posted by Brandon Gribin Categories: Corporate News, PlayStation 3
Yeah you read that right. Based upon a Merrill Lynch analysis, Sony is going to lose one billion dollars on hardware sales in the first year of the PlayStation 3's release. Based upon the analysis, each console will cost Sony about $500 to produce while it's widely expected that the machine will retail for $399 - so that's around a loss of about one Benjamen per machine. Oh and Microsoft? Supposedly the company's loosing $126 on each machine sold. Ouch. Console manufacturers are willing to take these losses though because they expect to make up the loss, and produce profits, through software and accessories.

Read More
| PS3 Focus
© Gear Live Media, LLC. 2007 – User-posted content, unless source is quoted, is licensed under a Creative Commons Public Domain License. Gear Live graphics, logos, designs, page headers, button icons, videos, articles, blogs, forums, scripts and other service names are the trademarks of Gear Live Inc.