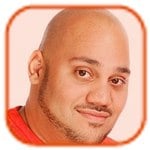 Posted by Andru Edwards Categories: Corporate News, PlayStation 3, PlayStation Network, Sony
Sony Online Entertainment brought its PlayStation Network back online (after a major security breach took PSN down) in parts of Europe and the U.S. Saturday, but some 12 hours after the announcement many PSN customers were left wondering when it would be their turn.
At about 8:30 p.m. ET Saturday, Sony announced it would begin a "phased" return of PSN services to customers following a three-week outage caused by a hack of the network that forced the company to take it down. But a map of the U.S. that Sony is updating to reflect when its network goes live in individual states was left with numerous states without service in the Midwest, South and Northeast as of about 8 a.m. ET.
Several hours after the initial announcement, readers in Texas, Illinois and other states were complaining that PSN service had not been restored to their areas. Sony had warned that it would "take several hours to restore PSN throughout the entire country."
Meanwhile, PSN customers in Australia and the Caribbean wondered when their areas would go back online. Sony's Saturday announcement only referred to Europe and North America.
The company issued a further notice to PSN customers whose service had been turned on but who still weren't able to access the network:
Click to continue reading Sony Playstation Network back online in most areas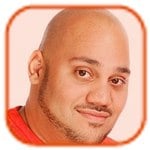 Posted by Andru Edwards Categories: Corporate News, PlayStation 3, PlayStation Network, Sony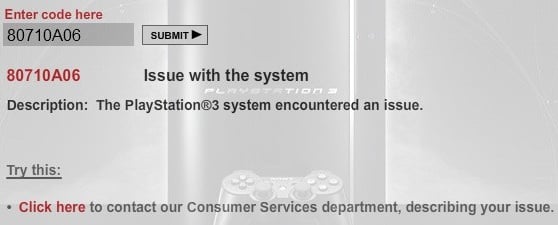 Sony said Thursday that its PlayStation Network, the online service that connects Sony's game consoles like the PlayStation 3, may be out for a "full day or two" due to an unexpected and unexplained outage.
Sony first confirmed the outage at 5:50 PM Wednesday night, when Patrick Seybold, the senior director of corporate communications and social media, reported that "We're aware certain functions of PlayStation Network are down," Seybold said. "We will report back here as soon as we can with more information."
At 9:34 AM on Thursday, Seybold added the latest information, which will be grim news for PlayStation players.
"While we are investigating the cause of the Network outage, we wanted to alert you that it may be a full day or two before we're able to get the service completely back up and running," Seybold added. "Thank you very much for your patience while we work to resolve this matter. Please stay tuned to this space for more details, and we'll update you again as soon as we can."
Click to continue reading PlayStation Network down for a "day or two" after outside attack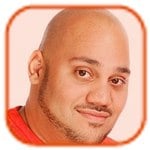 Posted by Andru Edwards Categories: Corporate News, First Person Shooters, PC, PlayStation 3, Xbox 360
We've played "Duke Nukem Forever." We swear we've played it. We've even brought back proof that we played it. And when we played it, Gearbox president Randy Pitchford promised us—promised us!—unequivocally that the game would be released May 3. Today, word has emerged that the game is being delayed until June 14 in the United States and June 10 internationally.
We're crushed, but we suppose we shouldn't be surprised. Duke Nukem Forever is the most-delayed title in the modern history of game development. Originally slated for release in 1997—and that's not a typo—this sequel to 1996's "Duke Nukem 3D" has seen countless changes of hands, vanishing and reappearing developers, lawsuits, and more trade shows than PCMag's intrepid staff. It's even won Wired's Vaporware of the Year of the Award more than once—several times after it received a 2004 lifetime achievement award.
Click to continue reading Duke Nukem Forever delayed. Again.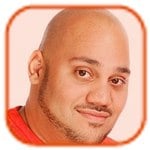 Posted by Andru Edwards Categories: Corporate News, Portable/Mobile, PSP, Sony
Sony announced today that it will drop the price of its PlayStation Portable device by $40 to $129.99.
The price drop is effective February 27. PSP Entertainment Packs, meanwhile, will be sold for $159.99.
The company is also adding new games to its Greatest Hits and Favorites Collections. New additions to Greatest Hits, which sell for $19.99, include "Assassin's Creed: Bloodlines," "Dissidia Final Fantasy," "LittleBigPlanet PSP," "Metal Solid Gear: Peace Walker," "Ratchet & Clank: Size Matters," "Resistance: Retribution," and "Toy Story 3: The Video Game."
Click to continue reading Sony slashes price of PSP to $129.99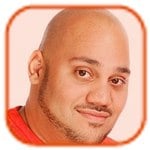 Posted by Andru Edwards Categories: Corporate News, Nintendo, PlayStation 3, Wii, Xbox 360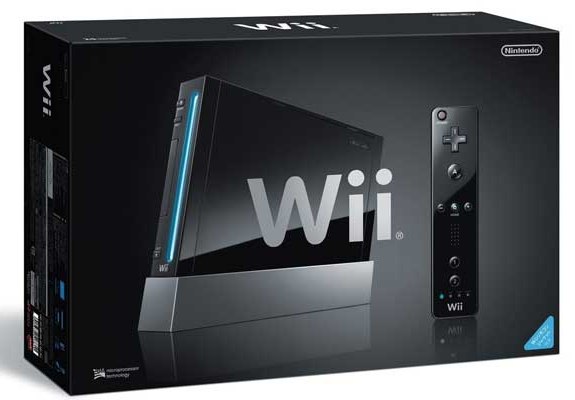 January has just not been a pleasant month for video game sales. At least, that's according to new numbers released by NPD. Total January 2011 sales for gaming accessories, portable systems, and games for PCs and consoles fell to $1.16 billion from last year's total of $1.22 billion. And the $1.22 billion figure for January 2010 is itself a decrease from January 2009 figures, or $1.33 billion in total sales.
Breaking that number out a bit, hardware sales took the biggest year-to-year hit, dropping 8 percent from $353.7 million in January 2010 to $324 million in January 2011. NPD no longer splits this number out into publicly available data for the various console manufacturers; however, Wedbush analyst Michael Pachter said that Microsoft was the only big player to experience year-to-year growth on hardware sales.
According to Pachter, Microsoft sold approximately 332,800 Xbox 360 units, representing a year-to-year growth of 14.4 percent for the company. More than half of the systems sold were also bundled with Microsoft's Kinect accessory.
Nintendo, on the other hand, found its sales down 31.5 percent compared to the same period of time last year. That's a drop from 465,800 Wii consoles sold in January 2010 to 319,000 sold in January 2011. The company still leads the current console market with 34.5 million Wii units sold in the U.S., in total, with Microsoft's Xbox 360 coming in second place at 25.8 million, followed by Sony's PlayStation 3 at 15.7 million.
Click to continue reading Nintendo Wii sales plummet by 31.5 percent from January 2010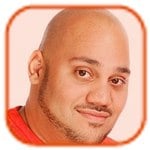 Posted by Andru Edwards Categories: Activision, Corporate News, Music, PlayStation 3, Wii, Xbox 360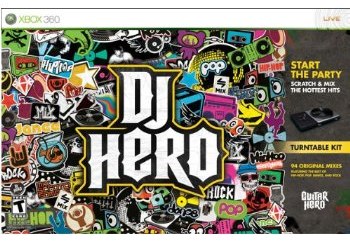 "Due to continued declines in the music genre, the company will disband Activision Publishing's Guitar Hero business unit and discontinue development on its Guitar Hero game for 2011," the company said in its fourth quarter earnings report.
The move also covers "DJ Hero" games, and Activision said it will also stop development on "True Crime: Hong Kong."
"These decisions are based on the desire to focus on the greatest opportunities that the company currently has to create the world's best interactive entertainment experiences," Activision said.
In a FAQ posted on its Web site, Activision said that based on current demand, the company could not profit from the "Guitar Hero" franchise because of licensing and manufacturing costs.
Click to continue reading Activision kills Guitar Hero, DJ Hero, and True Crime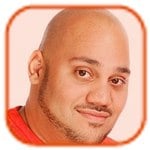 Posted by Andru Edwards Categories: Corporate News, Nintendo, Nintendo 3DS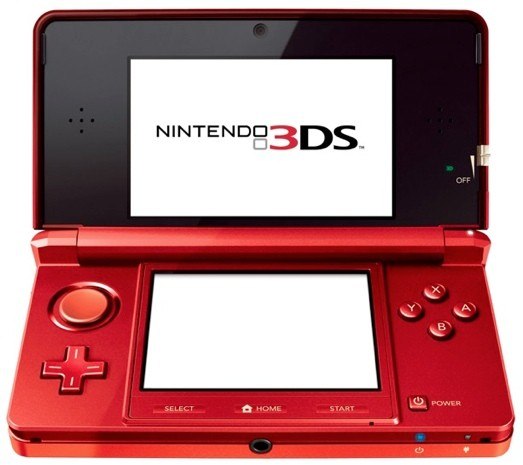 Those thinking about buying the upcoming Nintendo 3DS for your pre-schooler might want to wait a few years. In advance of its Nintendo World 2011 demo, Nintendo posted a warning that suggests children under the age of six should not use its 3D functions.
"Vision of children under the age of six has been said [to be in the] developmental stage," according to a note posted to Nintendo's Japanese site. 3D content, including the 3DS, "delivers 3D images with different left and right eye images, [which] has a potential impact on the growth of children's eyes."
Nintendo recommended the use of parental controls to only allow younger gamers to play in 2D. There is "enough for everyone to enjoy," Nintendo said.
Nintendo recommended that players of all ages take breaks from 3D content every 30 minutes - or if you feel sick.
Click to continue reading Nintendo warns against allowing kids to use Nintendo 3DS 3D functions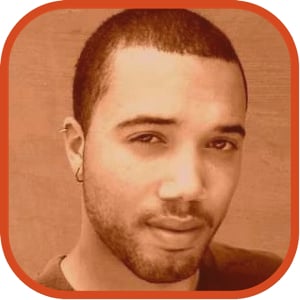 Posted by John Kilhefner Categories: Corporate News, Hardware, Internet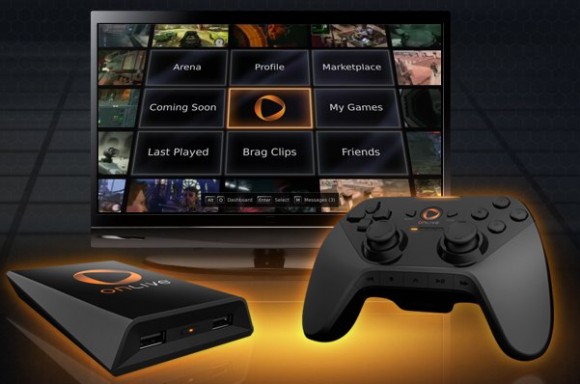 Cloud-based gaming service OnLive announced today their intent to offer a Netflix-like package for gaming. Dubbed "PlayPack," the $9.99/month flat-rate plan beta is immediately available to OnLive MicroConsole owners, and available to all OnLive subscribers on January 15, 2011.
The OnLive press release reads:
"OnLive's PlayPass and PlayPack plans give players maximum flexibility to try or buy video games. Top-tier titles are available as individual rentals and purchases, while everything else is available at a flat rate. With these programs, OnLive is effectively offering the equivalent of an iTunes/Netflix combo for gaming."
OnLive Game Systems began shipping today as well, and the PlayPack beta option is available today free of charge for MicroConsole owners. Though, after January 15th the PlayPack flat-rate plan of $9.99 takes effect. PlayPack's library of games will grow steadily to house 40 games through January 15th, and much more in the future. The current PlayPack beta library includes:
Prince of Persia, Ubisoft
NBA 2K10, 2K Sports
Tomb Raider: Underworld, Square-Enix
F.E.A.R. 2, Warner Bros
Tom Clancy's H.A.W.X., Ubisoft
Unreal Tournamentv3, Epic
Vin Diesel Wheelman, Ubisoft
LEGO® Batman, Warner Bros
Defense Grid Gold, Hidden Path
Saw, Konami
Puzzle Chronicles, Konami
King's Bounty: Armored Princess, Katauri Interactive
Ninja Blade, From Software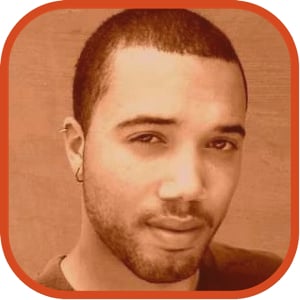 Posted by John Kilhefner Categories: Corporate News, Hardware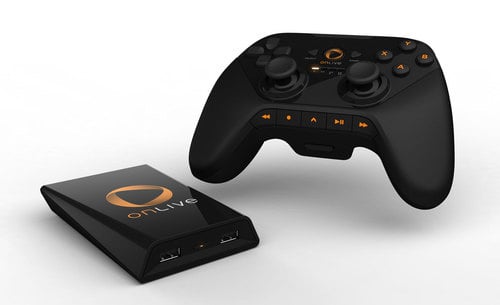 The future of video games isn't in your home at all, it's in the clouds. At least that's what OnLive wants you to believe. The service actually launched over the summer with a little over 20 games, allowing gamers to stream full blown video games straight from their PC or Mac. As of now, OnLive offers about 40 games, but with the promise of more to come, specifically 100 more by the end of 2011. Speaking of more to come, OnLive is toying with the prospect of potential services like Netflix, an app store in the vein of Apple's, and 3D gaming capabilities. Also, the system currently only supports stereo audio over a 3.5mm minijack, optical S/PDIF or HDMI, but 5.1 sound is promised soon. The OnLive service works by large servers that do all of the power processing from far away, and sending rendered compressed images to your Microconsole which then upscales the images up to 1080p by way of a custom SOC. The result is an image rendered over 60fps over HDMI 1.3.
Click to continue reading OnLive Microconsole ships December 2nd
Read More
| Engadget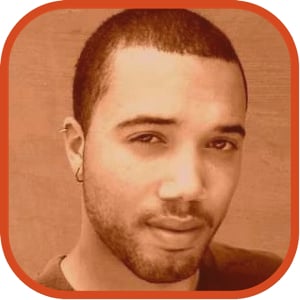 Posted by John Kilhefner Categories: Corporate News, Culture, Nintendo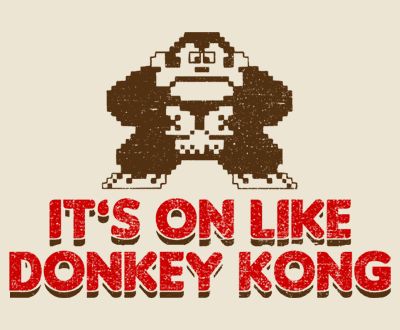 "It's on like Donkey Kong, beeyotch."
Sorry, Stifler, but not anymore. Not since Nintendo decided to make the phrase "it's on like Donkey Kong" a permanent staple of their company.
However, if Nintendo had decided to trademark this phrase a few years ago they would've been able to cash in on the phrase's popularity, but it's not quite at the height that it was around the time that the Stif-meister brought it to mainstream popularity in American Wedding.
This decision to now trademark the phrase comes on the heels of the announcement of Donkey Kong's return to the gaming world in the appropriately titled Donkey Kong Country Returns for the Wii.
Lets all have a moment of silence for "it's on like Donkey Kong". Perhaps a new saying will emerge? "It's on like Banjo Kazooie", just sayin'...
© Gear Live Media, LLC. 2007 – User-posted content, unless source is quoted, is licensed under a Creative Commons Public Domain License. Gear Live graphics, logos, designs, page headers, button icons, videos, articles, blogs, forums, scripts and other service names are the trademarks of Gear Live Inc.