Posted by Edie Sellers Categories: Activision, Announcements, Corporate News, Culture, E3, Electronic Arts, First Person Shooters, Microsoft, MMORPG, Music, Nintendo, Nintendo DS, PC, PlayStation 3, Politics, Portable/Mobile, PSP, Release Dates, Reviews, Role Playing Games, Rumors, Sony, Sports, Third Person Shooters, Wii, Xbox 360, Xbox Live, Xbox Live Arcade, Xbox Live Marketplace, GamerAndy
Finally, now that the dust has settled from E3, we have finally found the time to get our thoughts in order and give you an extra-long episode of GamerAndy Live!
This week, Edie and Hawkes chat up all that happened before E3, during E3, and after E3, including:
OUR E3 COVERAGE
- How Edie spotted Slash, missed Ron Jeremy and got groped by China Doll;
- Edie defends why she thinks Nintendo "won" E3 this year;
- Why Hawkes wasn't as impressed at Killzone 2 as many others;
- Burnout Paradise;
- John Woo's Stranglehold;
- Fallout 3;
- Hellgate: London;
- Katamari Damarcy;
- PGR4;
- Assassin's Creed;
- Why Activision will get sued over Guitar Hero III;
- The big scoop we
almost
had;
- Rumor that E for All may not happen
NEWS
- Peter Moore chucks MS job for EA Sports;
- EA Sports: Hockey-less in '08;
- Chocolate Rain;
- Bully revamped for release on 360 and Wii;
- Wii Fit
- MGS4 coming to 360?
- Shoutouts and Shoutats;
- Problems for Unreal Engine?
- X07 gone;
- Xbox extended warantees;
- PS3 price drop…er, clearance sale;
- The Jaime Kennedy Embarassment;
- South Park's WoW episode nominated for Emmy
Enjoy!
Posted by Edie Sellers Categories: Action, Adventure, Announcements, Corporate News, Electronic Arts, Fighting, Microsoft, PC, PlayStation 3, Portable/Mobile, PSP, Reviews, Sports, Xbox, Xbox 360, GamerAndy
Finally a return to gaming news! So much for Andy, Hawkes and Edie to talk about, including Sony's "major announcement," the 80Gig Europe hate, Blu-Ray price drops, and (gasp!) Andy's discovery of a great PS3 title! But that's not all! We've got conversation about EA and ID going to the Mac, the PSP "slim, Shadowrun and Forza 2.
But wait! There's more! Winners of last week's contest are annouced.
Order now and you'll recieve GamerAndy's TV corner, where we discuss the end of the Sopranos and the return of Jherico.
Don't walk… RUN to the download!

Posted by Chris Pereira Categories: Announcements, Reviews
Our review scoring guide here at Playfeed is very simple and straightforward: games get a single number score, from 1-10, where 5 is considered average. There's no 0.1 nonsense here, leaving you to wonder what the difference is between a game scoring an 8.2 and another that received an 8.4. We're looking to provide you with a simple number that sums up the reviewer's thoughts on the game being reviewed. However, we encourage you to read the text, as it will almost always be of much more help than the review score we assign to a game.
To be clear, a 10 doesn't imply perfection – no game will ever achieve such a feat. But, if a game receives a 10, rest assured that we cannot more highly recommend it.
10 – Excellent.
9 – Great.
8 – Very good.
7 – Good.
6 – Above average.
5 – Average.
4 – Below average.
3 – Bad.
2 – Terrible.
1 – Bubonic Plague-level atrocity; a sin against nature.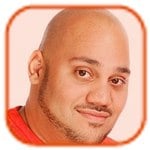 Posted by Andru Edwards Categories: Announcements, Internet, Rumors
Hey guys, we are starting our first live video broadcast for your viewing pleasure. GamerAndy, GamerEdie, and Andru Edwards are all currently sitting in the same room for the first time, ready to hit you with the latest news and opinions from the video game world. Join us now, live, on Ustream.
Read More
| Gear Live Ustream Page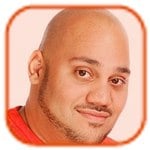 Posted by Andru Edwards Categories: Announcements
So, check it. Gear Live reader and forum contributer Admiral_Kirk made it clear to us that our recent contests have been a bit too hard, not allowing the Average Joe to win because of the expertise required. Fine, we can understand that. So, we decided that to make up for that, we will make it insanely easy to win an iRiver clix from us. I mean, seriously, the person who wins is the person who wants it the most.
We want you, our readers, to help support the site in any way you can think of. No, we are not taking cash donations, we want to see your creativity. How can you support us you ask? Easy:
Start posting on our forums, and contribute to discussions taking place there. We will be monitoring them - if you become a regular, you are entered to win.
Add us to your Digg and/or Netscape friends lists - username andru - and vote for the stuff we submit. If you help promote any of our stories, from any of our sites (Gear Live, Playfeed, The Bleeding Edge, TV Envy, Unboxing, End Score, etc.), you are entered to win. There is no limit to the number of entries.
Link to us on your site, your MySpace page, your blog, in your signature on forums you visit, wherever. Tell the world about us. Oh, and the more creative, the better. If you do something wildly outlandish (like pulling up the site on every PC in Best Buy), send us proof.
Subscribe to any (or all) of our free magazine subscriptions. Each time you subscribe to something you haven't subscribed for in the past, you are entered to win.
Do things we haven't even thought of.
Now, we want you to tell us what it is you are doing to enter the contest. That is why we have set up this forum thread - when you do something, let us know. Did you Digg a Gear Live story? Let us know. Subscribe to a few magazines? Tell us. Plaster your cat with the Gear Live logo? Post pics. Let's have some fun with this one guys. The contest will run through the end of August, and in the spirit of the whole word of mouth thing, we want at least ten people in the running. Of course, we expect a lot more than ten to enter, because - quite frankly - this one really is a giveaway. There is no limit to the number of times a person can enter - you are limited by your own time and imagination. Oh, and location, as you must have a US shipping address to be eligible to win.
Any questions? Ask in the forum. Good luck!
Posted by Matt Haselton Categories: Activision, Announcements, First Person Shooters, PC
In an announcement on their website, Id Software announced that version 1.3 of Quake 4 will incorporate "feedback from the people playing it the most." Several of the patch's features and gameplay changes were requested by the Quake community (improved performance and control), the patch will provide new maps, as well as a gametype and weapon. Id is currently running a private beta test of the release, with the intention to release it to the public before the August 3 QuakeCon.
This is an example of how gamer feedback should work: via direct suggestions made to the developer, unlike Valve's recent use of Steam-gathered statistics to tweak the balance of a certain zombie fight in Episode One. With Id, it's the fans, not the newbies, who control the path of the patches.
Read More
| Id Software

Posted by Christopher Sasaki Categories: Announcements, Nintendo DS
Europe's lock on the Jet Black DS Lite will end soon. On September 2, the black version of the handheld will be available in Japan at 16800 Yen, according to an article from Famitsu. This will make the fifth color to launch in Japan, after the Noble Pink DS Lite becomes available on July 20. Meanwhile, gamers in the United States have to content themselves with one color. The US eventually saw the release of different color versions of the original DS; hopefully Nintendo will bless North America with other options for the DS Lite soon. Impatient gamers can still order other colors from Play-Asia.com for about a $50 price penalty.
Read More
| Famitsu

Posted by Thea Davis Categories: Announcements, Corporate News
Sidhe Interactive, a game development company in Wellington, New Zealand, has won the contract to make Jackass (the American TV series) into a video game. Founded in 1997 by kiwis Stuart Middleton, Mario Wynands, and Tyrone McAuley, the company built a solid reputation mainly by developing franchise titles, including a popular rugby league series. Last year Sidhe released its first independent title, called Gripshift, which was well-received in the video game industry. The success gave the firm a confidence boost. Now Sidhe's hard work is finally starting to pay off. Its solid track record has helped the small company succeed in a market dominated by huge conglomerates.
Read More
| TVNZ

Posted by Thea Davis Categories: Announcements, Culture
William Shatner has agreed to host the first ever Canadian Awards for the Electronic and Animated Arts (CAEAA) this year. Canadian achievements in talent development (New Media and Animation Art Schools), animation, and video game development will be honored at the program. CAEAA Producer Holly Carinci said, "We wanted Mr. Shatner as our host from the beginning and I cannot tell you how excited we are to learn today that he has accepted the role." The awards show is scheduled for September 14, 2006 in Vancouver, British Columbia.
Read More
| Canoe

Posted by Thea Davis Categories: Announcements, Culture
UWO will offer a minor in video game design, becoming one of a few programs of this kind in Canada. As the video game industry is poised to expand exponentially in the next few years, this is a good opportunity to get in on the ground floor, as many game development companies look to hire those with official certification in the field. Game development is currently one of the top areas of computer science. In order to qualify for the minor, students need to be CS majors. The minor adds roughly eight specialized courses in addition to the regular CS core. Tell the parents not to worry; you really can make money from your video game habit.
Read More
| London Free Press

© Gear Live Media, LLC. 2007 – User-posted content, unless source is quoted, is licensed under a Creative Commons Public Domain License. Gear Live graphics, logos, designs, page headers, button icons, videos, articles, blogs, forums, scripts and other service names are the trademarks of Gear Live Inc.