Monday June 26, 2006 6:00 am
A Look At GRAW Chapter 2 Downloadable Content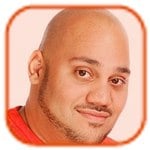 Tweet
Posted by Andru Edwards Categories: Editorial, First Person Shooters, Xbox 360, Xbox Live Marketplace
Long time Gear Live and Playfeed reader David Roth (aka munkyxtc) was an early purchaser of the GRAW Chapter 2 downloadable content from the Xbox Live Marketplace. After playing with the various new additions to the game, he sent us his thoughts:
The long awaited release of Chapter 2 co-op campaigns and map pack has hit the marketplace with a steep price tag of 1200 Microsoft Points ($15US). Deciding to be an earlier adopter of this download proved to be quite an adventure. I started to download the 725MB update at 4:30PM EST yesterday, after making it through the downloading process to 84% (Mind you it took 5 hrs to get to this point) MS servers decided to start dropping connections which resulted in the content being corrupted, so back to the drawing board I went. I immediately started the download back up and everything was going great until I decided to waste my time playing Bankshot Billiards to pass the time - BUT WAIT, there is apparently a download for this game which automatically kicks you off Xbox live before asking if you want to download it or just quit the game to save you from being disconnected. Again, my downloadable content was corrupted. By this time I was completely frustrated and decided to just set it and forget it overnight. After crawling out of bed this morning I fired up GRAW and was prompted for a mandatory title updated, which I gladly installed.
After I was finally able to start the game I quickly learned that one major item was missing from the game—Chapter 2 Achievements, for $15 I would think (and it appears that most other adopters thought so too after reading a few angry posts over at forums.xbox.com) they'd at least toss in the additional 75 achievement points which were missing from the original release. In the end here's what you end up with for your 1200 MS Points:
Four new missions let you continue the co-operative campaign
Jungle Mine (Day): The last mission in this co-op campaign chapter takes place in a mine that is vital to the Rebel force's regime and you must secure the area, destroy the weapons, and eliminate the Rebel leader. The central location on this map is the mine itself and it provides a place for multi-tiered gameplay surrounded by good cover. This mission provides a new gameplay experience for Ghost Recon fans and it will surely be one of the more memorable missions in Ghost Recon history.
River Depot (Dawn): This map puts the Ghosts in a jungle area that the Rebel forces have infiltrated and are using for storing and shipping out illegal weapons. Secure the warehouse facility that holds crucial information concerning the placement and shipment of weapons. As you weave through the jungle and eliminates the patrols of enemies, you must also destroy all the weapon shipments and keep the Rebels from extracting from the area. Massive trees, loads of weapon shipments, and enemy transports are unique characteristics of this mission.
Shipping Port (Evening): The next mission takes place at a shipping port and the objective is to stop the enemy from smuggling weapons into the country. You'll interact with rebel troops through warehouses, decks of ships, and on massive shipping cranes. This night mission provides an eerie backdrop for Ghosts to move in, take out the weapon shipments, and ensure that the illegal smuggling of arms will stop.
Coffee Plantation (Day): This level takes place on a coffee plantation embedded deep in Nicaragua. The map is littered with good cover options that appear in the form of a centrally located plantation house, coffee processing equipment, growing coffee plants, and stacked bags of coffee beans ready for transport. The overall goal of this mission is to eliminate the arms dealer and shut down his operations.

Adversarial Multiplayer Maps Relit
Eight of GRAW's favorite multiplayer maps are revisited and relit during a different time of day for a new gameplay experience.
• Fishing Village (Dusk)
• Wharf (Late day)
• Old Town (Morning)
• Nowhere (Evening)
• Coffee Plantation (Evening)
• Shipping Port (Sunset)
• River Depot (Day)
• Jungle Mines (Evening)

New Game Types
Two all new game types for Team Battle have been added to GRAW's long list of available game types:
• Team Blind Siege
• Team Battle

New Camouflage Patterns

Two all-new camo patterns give you new selections to further customize your character:
• Canadian CADPAT
• British DPM

New Character Customization Faces

Four all-new character faces with new camo patterns give you new selections to further customize your character.

New Weapons
Five new weapons give you even more selections on how to take out your foes:
• SR-25 SD (Marksman): Combining the power of the SR-25 rifle with a suppressor, the SR-25 SD Sniper rifle is lethal, accurate, and quiet. Silenced, 20 rounds per mag, 10 mags (increased for marksmen), Single Shot, 8x and 16x zoom.
• M468 (Rifleman): This updated version of the standard U.S. carbine uses a larger round to provide greater lethality against both armored and unarmored targets. 28 rounds per mag, 10 mags (increased for grenadiers), Single Shot and Full Auto, 3x Zoom.
• M468/M320 (Grenadier): The standard M468 with attached M320 grenade launcher provides a versatile dual-purpose firing platform. 28 rounds per mag, 10 mags (increased for grenadiers), Single Shot and Full Auto, 3x Zoom.
• AK-47 LMG (Gunner): Modified from the classic AK-47 the AK-47 LMG includes a 75 round drum magazine, and shares most of the characteristics of the AK-47. 75 rounds per magazine, 6 mags (increased for gunners). Fully Auto Only, no Zoom.
• SCAR-H SV (Rifleman): This version of the SCAR-H rifle comes with a standard barrel and improved optics, making it better for long-range shooting. 20 rounds per mag, 10 mags (increased for riflemen), Single Shot, 2x and 4x zoom.
In the end you actually receive a lot of content; however, if I had it to do over again, I wouldn't waste my money. I use 2 guns in this game; a gun pack download for the folks who use all the guns would be better suited. The rehashed maps, which simply change the time of day, surely didn't take all that long to change. The only really worthwhile addition for me was the actual Chapter 2 missions, and those have lost something since the new achievements are lacking. Not to mention the price. I thought the marketplace would be a great addition to the Xbox Live gaming community but instead it has turned into a place for developers to nickel and dime us to death. It seems like a majority of games are being released with cut back features only to have them available as DLC a few weeks after release for a price. If developers have now upped the ante to 1200 Points (which makes the games actually cost around $80) what will the next batch of releases cost? The last portion of this post is not aimed at Microsoft or UBI specifically; we (as a whole) can change things for the better by learning to speak with our wallets. While I've spent the money up front, perhaps I've provided some insight to another gamer that will decide against the download that was on the fence.
© Gear Live Media, LLC. 2007 – User-posted content, unless source is quoted, is licensed under a Creative Commons Public Domain License. Gear Live graphics, logos, designs, page headers, button icons, videos, articles, blogs, forums, scripts and other service names are the trademarks of Gear Live Inc.