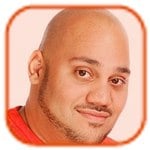 Tweet
Posted by Andru Edwards Categories: Fighting, PlayStation 3, Special Editions, Sports, Take2, Xbox 360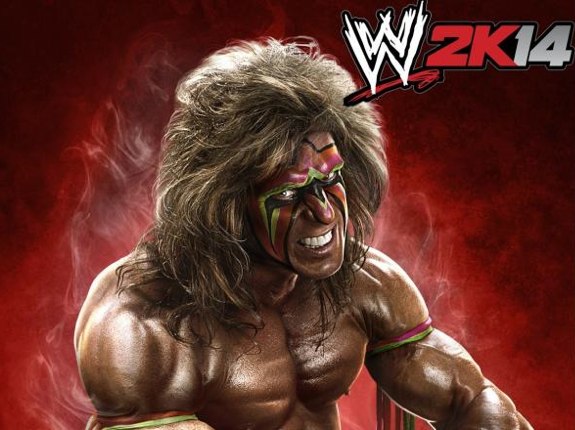 Now that Take 2 has taken over the WWE videogame license, WWE 2K14 is being loaded up with the power of The Ultimate Warrior. Nothing like celebrating by bringing back an icon, and with the addition of a character as iconic as The Ultimate Warrior for those who pre-order the title, it may spur more than a few additional sales. The announcement was made official by way of a YouTube video, which you can find below, featuring the Warrior in his signature face paint and garb, cutting a classic Warrior-style promo. Here's what he had to say about his inclusion in the game:
Immortality is inspiration, pure and simple. An example to others that they, too, can do things larger than the life they are actually living, and Ultimate Warrior was the pure embodiment of this belief, in what has proven to be a very attention-getting and inspiring way, said Warrior. It was my good fortune to be his creator and performer, and I am humbled by all those fans who've not only kept his legacy alive, but deepened it over time. In 'WWE 2K14,' Ultimate Warrior's creed, 'Always Believe,' lives on.
Chris Snyder, senior director of marketing for WWE2K14 explained why the decision was made this year to make The Ultimate Warrior one of the main attractions this year:
There has never been another WWE Superstar quite like the Ultimate Warrior – his intensity and energy is unmatched, and his legacy is undeniable, said Chris Snyder, Senior Director of Marketing at 2K. Fans love him, opponents fear him and everyone can agree that he's one of the most iconic Legends in WWE history. Pre-ordering 'WWE 2K14' is the only way we mere mortals will ever have a glimpse into the greatness that is Ultimate Warrior.
The Ultimate Warrior is available exclusively to those who pre-order the game, which you can do right here on Amazon. Again, check out the trailer after the break!
Click to continue reading Pre-order WWE 2K14 and get the Ultimate Warrior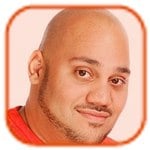 Tweet
Posted by Andru Edwards Categories: Corporate News, Nintendo, Wii U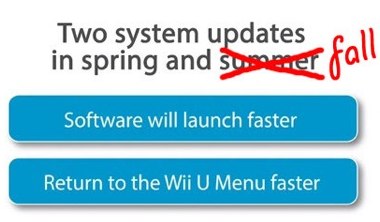 You know that Wii U system update that is supposed to speed up the console by a pretty big margin this summer? Well, in yet another misstep for Nintendo's latest home console, that update will not be arriving until the fall. Specifically, Wii U owners will be waiting until sometime "between the end of September and the beginning of October." There will still be a system update, but it will be a much less significant patch that simply addresses small stability issues and the standby download feature. The speed update was first announced in January, but we guess it isn't much of a surprise that Wii U owners are stuck waiting. Again.
Read More
| Nintendo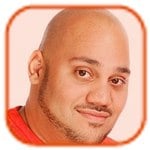 Tweet
Posted by Andru Edwards Categories: Driving, E3, Nintendo, Wii U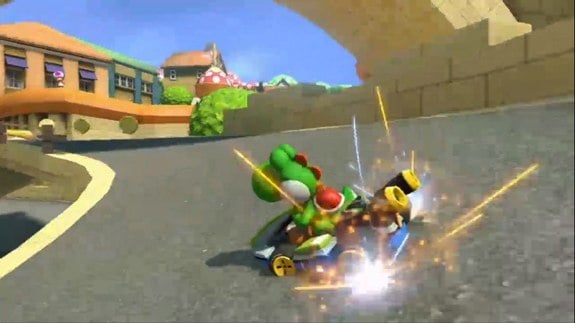 Nintendo has announced that the next verion of Mario Kart is set for a spring 2014 release. Mario Kart 8 will be released on the Wii U, bringing new 3D effects and anti-gravity racing to Nintendo's struggling home console. Expect things like underwater racing, air gliging, motorcycles, and more. Nintendo even says that Miiverse will be deeply integrated into the title. Jump past the break for a look at the official trailer out of E3.
Click to continue reading Mario Kart 8 set for Spring 2014 Wii U release [Video]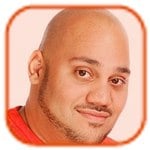 Tweet
Posted by Andru Edwards Categories: Adventure, Culture, Nintendo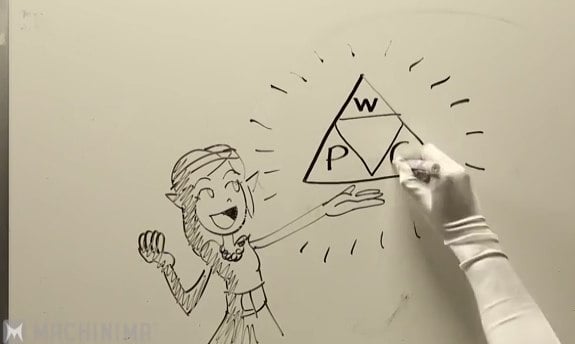 Princess Zelda is getting in on all that YouTube "Draw My Life" action, putting what possibly may be the most unique life yet to pen and paper. In all seriousness, though, we think that watching fans of iconic game characters making these types of videos is a fun idea. Here's to hoping we see more of this infused into gaming culture. For now, enjoy Zelda's life in the video after the break.
Click to continue reading Watch this: Draw My Life - Princess Zelda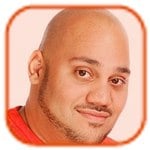 Tweet
Posted by Andru Edwards Categories: Microsoft, Xbox Live, Xbox One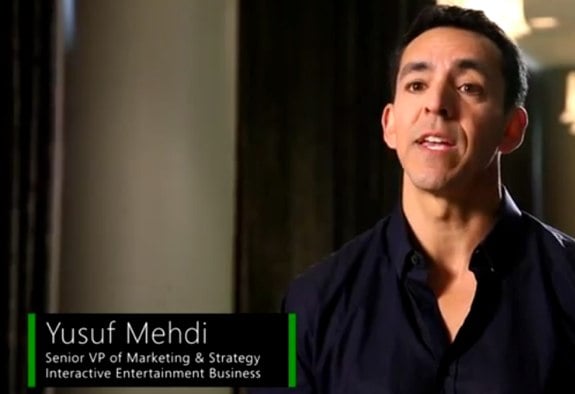 Earlier this morning Microsoft revealed the Xbox One, the follow-up to its 8-year-old Xbox 360. After the jump, we've got a video where Microsoft Xbox executives discuss the new Xbox One console and what they believe makes it the best home console on the market. Check out the video, and let us know if you agree.
Click to continue reading Microsoft execs discuss Xbox One [Video]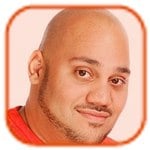 Tweet
Posted by Andru Edwards Categories: Corporate News, Hardware, Microsoft, Xbox One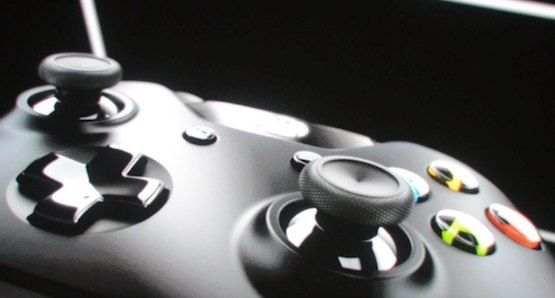 Aside from revealing the Xbox One, Microsoft has also updated Xbox 360 controller for the new Xbox One, bringing over 40 optimizations to the input device. Features mentioned include dynamic impulse triggers that support feedback, and a new D-pad design that, we bet, will do away with many of the complaints. The controller is also recognized by Kinect, with the example given that you might lift your controller, and in-game, you'd be raising a shield.
Check out the Microsoft Xbox One reveal video.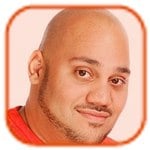 Tweet
Posted by Andru Edwards Categories: Announcements, Cell Phones, Features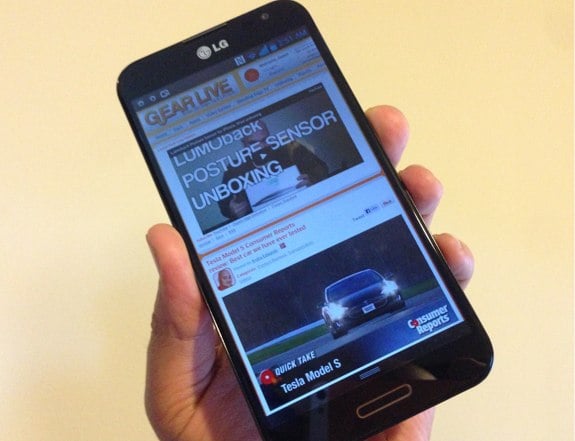 That's right, we are giving away a brand new LG Optimus G Pro for Mother's Day! After all, it's time to thank the moms in your life for their hard work, and the LG Optimus G Pro is just the phone to do that with. In fact, here are a few reasons why we think she'll love it:
The LG Optimus G Pro sports a 13 megapixel camera, letting mom capture all those important and impromptu family moments, and includes features like VR Panorama, Cheese Shutter, and Time Catch Shot.
It's got a 5.5-inch display. That puts it almost in tablet territory. Mini tablet, if you will. So watching videos, reading books, and surfing the web are done without having to suffer through tiny fonts.
The device has almost no bezel. That keeps it thin and easy to hold, despite the larger display size. Very comfortable in the hand.
The LG Optimus G Pro can be had for $199.99 with two-year contract from AT&T, but we are giving you the opportunity to win one right here from Gear Live, courtesy of AT&T. So, how do you enter to win? Simply use the widget below to keep track of your entries! We've got a lot of ways for you to enter, but don't check off any that you don't actually perform. If you do, you'll be eliminated:
By the way, if you wanna pick up an Optimus G Pro on your own, AT&T is currently selling them for $199.99 with two-year contract.
See also: LG Optimus G review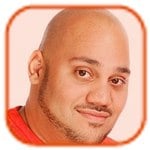 Tweet
Posted by Andru Edwards Categories: Adventure, Culture, Trailers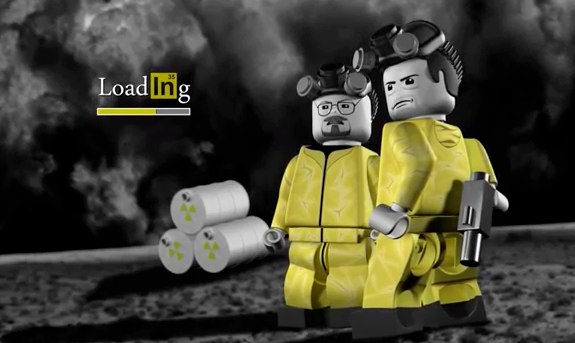 Many popular movies have been adapted into LEGO video games, and the video below aims to show what it would look like if Breaking Bad were given the LEGO game treatment. In the four-and-a-half minute parody, we get a look at the great-looking LEGO versions of Walter White, his sidekick Jesse Pinkman, Skylar, Hank, and all the other characters from the show. And yes. You can cook meth. Blue, LEGO meth.
This matches up nicely with the Bathing Bad blue bath salts, no?
Check the video after the break, just be warned, there are spoilers if you're behind on the series.
Click to continue reading What if Breaking Bad was given the LEGO video game treatment? [Video]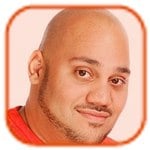 Tweet
Posted by Andru Edwards Categories: Hardware, Microsoft, Rumors, Xbox, Xbox 360, Xbox Live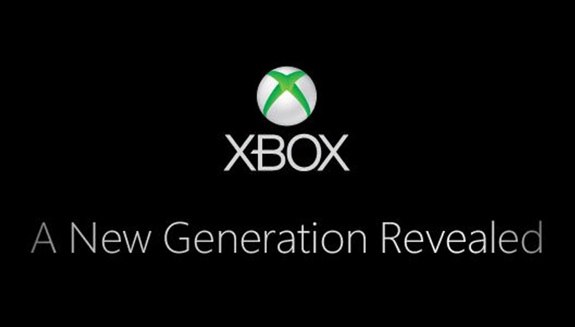 Windows super-fan Paul Thurrott, who has a good track record for internal Microsoft rumors, is sharing information that he has heard as it pertains to the launch window and pricing of the new Xbox (which we are assuming will be called Xbox Reveal or Infinity, but is codenamed Durango.) First, the next Xbox will launch in early November 2013, and will cost $499 out of the gate. Alternatively, you'll be able to pay $299 for the console if you also pay a $10 monthly subscription fee.
If this is true, then we imagine that this is where all of the hoopla over an "always-on" console is coming from. If you choose to go the subscription route, then your Xbox will likely need to be connected to the Internet in order to make sure the subscription is active. Piggybacking on that thought, maybe if you stop paying (or if you can't get the Xbox online,) then the Xbox will simply not let you play games until you are paid up or reconnect it to Xbox Live.
Other information shared include that the new console will ship with a Blu-ray drive, and will run on a modified version of Windows 8. We will have all the news as it happens when Microsoft unveils the next Xbox on May 21.
Read More
| Windows IT Pro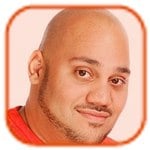 Tweet
Posted by Andru Edwards Categories: Corporate News, E3, Nintendo, Wii U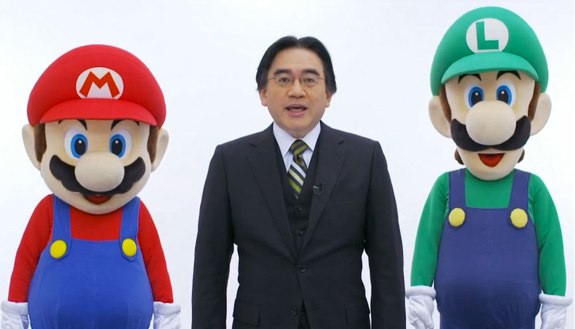 Nintendo has made a major announcement, saying that it will not be holding it's regular annual E3 media briefing this year. The E3 press conferences held by Sony, Microsoft, and Nintendo are usually the highlight events of E3, setting the stage for the rest of the event by letting us know what each of the Big 3 have coming over the next year. With Wii U sales not meeting anywhere near Nintendo's expectations (and even falling short of the updated guidance,) alongside corporate reshuffling at Nintendo of America, one has to wonder if the move to not hold a major press event is because the company is putting out fires internally. Nintendo says that it will, instead, hold two smaller events at E3 for media and distributors, limited only to showing off new games.
Read More
| Nintendo

© Gear Live Media, LLC. 2007 – User-posted content, unless source is quoted, is licensed under a Creative Commons Public Domain License. Gear Live graphics, logos, designs, page headers, button icons, videos, articles, blogs, forums, scripts and other service names are the trademarks of Gear Live Inc.