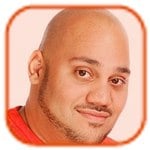 Tweet
Posted by Andru Edwards Categories: Internet, PC, Sports
ESPN today announced the launch of beta testing for the full-feature version of ESPN Ultimate Baseball Online (ESPN UBO) on ESPN360 - the company's customized broadband service. Fans with broadband capability will also be able to download the world's first massive multi-player online sports game from ESPN.com, the leading sports site. Previously, ESPN Spring Training, a limited-feature version of ESPN UBO, was available to fans on ESPN360 during its recent All Access free trial week. Among the enhancements included in the new version are enhanced graphics, new pitching and fielding practice, enhanced crowd reactions, and better artificial fielding intelligence. ESPN UBO will be offered for FREE to gamers until its full launch on July 2. Registration will be available on www.espn.com, www.espn360.com and www.ultimatebaseballonline.com.
The beta of ESPN UBO, developed by Netamin® Communication Corporation, gives gamers a first-person perspective to baseball gaming via real-time online experiences. In the game, fans and gamers compete online with and against other players in 3D virtual stadiums by controlling customized, personalized characters (avatars), playing a particular position, forming teams and leagues and playing against other ESPN UBO participants. Players control their avatar while batting, pitching, fielding, running, stealing bases and every other baseball action. Gamers can practice, play pick-up games, join or found their own teams, compete against rival teams, play in specialized tournaments, and win league championships in post-season play. After creating their own characters, gamers can build their skill level (player stats) through practice and successful play.
The beta version of ESPN UBO features a new graphics engine that runs at 60 frames per second and more than 100,000 polygons per frame - double the quantity of the previous version. Other visual enhancements include dynamic RGB lighting, soft-edged shadows, and natural reflections.
Now, can I ask where the fans are?

Tweet
Posted by Jesse Easley Categories: Wii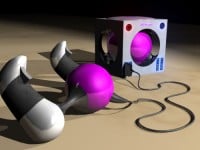 The word has slipped from Monolithic Systems that the Nintendo Revolution is slated to launch mid 2006. Monolithic systems is a company providing RAM chips to go along with NEC's memory for the Revolution. The word slipped durring an earnings conference for the company. There isn't much known about the Revolution since Nintendo has been keeping all information locked in Mario's basement along with the Virtual Boy. All we really know is that ATI and IBM will be providing key hardware and that it will be backwards compatible with the Gamecube (Does anyone still play Gamecube?) More information will be released at E3 next week for sure because Nintendo has finally stated that they will be discussing the Revolution there. Of course we will be there to bring you the information.
"Nintendo clearly does not want to be the last console maker to ship its next-gen system and as such the Revolution is likely to arrive around the same time as the PS3 if not sooner."
Read More
| GameDaily.com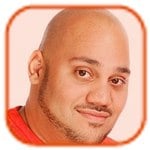 Tweet
Posted by Andru Edwards Categories: Corporate News, PlayStation 2, Strategy, Xbox
Crave builds on highly successful brands and breaks ground in new markets
Crave Entertainment, a leading publisher of console videogames, today announced its lineup for 2005 Electronic Entertainment Expo (E3), to be held May 18-20, 2005 at the Los Angeles Convention Center in Los Angeles, California. Crave will showcase its titles at South Hall booth #996.
World Championship Poker 2: Featuring Howard Lederer - PlayStation®2 and Xbox®
World Championship Poker 2: Featuring Howard Lederer, the follow up to one of the best selling titles for the first half of 2005, features 7 of the world's top poker pros including Howard Lederer, Greg Raymer, Paul Darden, Robert Williamson III, Clonie Gowen, Amir Vahidi, Annie Duke, and Matt Savage. Additionally, WCP2 has a much more detailed one player game, where you now have to work their way up the ranks, starting in your mom's basement. Once you start winning and accumulating money, you can spend your winnings on increasingly better pads, and furnishings. Hit a losing streak, and you may have to hock your stuff to stay in the game.
Exclusive to the PlayStation 2 version of World Championship Poker 2 is support for the EyeToyTM USB Camera (for PlayStation®2), which allows online opponents to see each other as they play, in addition to supporting text chat. The Xbox version of the game supports Xbox Live including Scoreboards, Voice/Chat and Live Aware.
Scheduled for release in Fall 2005, World Championship Poker 2: Featuring Howard Lederer will be available for the PlayStation®2 computer entertainment system and Xbox video game system from Microsoft with an MSRP of $19.99.
Click to continue reading Crave Entertainment Announces E3 Lineup

Tweet
Posted by Oscar M. Cantu Categories: Xbox 360
It's time for more juicy details about Microsoft's next generation gaming console. This could all be fake info with the sole purpose of distracting us, however, we will soon find out what is real and what is just completely made up. One thing about this information that is interesting is that the information was posted on Team Xbox forums and was quickly removed. - Then again, all the misspelling takes that credibility away. If these specs are true, I can only imagine the price tag will be as big as these specs.
Click to continue reading Xbox 360 Specs Leak

Tweet
Posted by Jesse Easley Categories: Driving, Internet, Portable/Mobile, Wireless


EA Games has announced that they will be bringing the hit series Burnout to the PSP. Burnout has been a popular game from day one being known for it's speed, aggressive driving, and of course the crashes. The new installment, Burnout Legends, will consist of key features from the first three games as well as some exclusive features for the PSP title. This game will have 8 game play modes, a WiFi mode, and a Game Share mode allowing you to share a demo level with a friend if they don't have to game. Burnout Legends will be displayed at E3 and we will make sure to give you the update from there.
"Burnout Legends is the perfect quick gaming fix for the PSP," said Alex Ward, creative director, Criterion Games. "As anyone who's played Burnout can tell you, a quick 30 second crash junction can be just as satisfying as a two-hour multiplayer session – and that's the hallmark of a perfect PSP game."
Read More
| EA Press Release

Tweet
Posted by Oscar M. Cantu Categories: Xbox 360
Looks like MTV has dropped the ball when it comes to keeping the details of its Xbox 360 special under wraps. Now we even have details on when the thing will launch! We all assumed it was sometime before the holiday season, but now the MTV show information states the software will be out in November. Start saving now if you haven't begun yet.
MTV Presents: The Next Generation XBOX Revealed*
This special highlights the exciting new generation of XBOX. Packages include: Tours of the design labs Interviews with the designers Behind-the-scenes and inside scoop Never-before-seen footage of new videogames. Trailers of the newest games that are due out in November for the new XBOX. The next generation will be revealed at an event at the Avalon club in LA, hosted by Elijah Wood and featuring performances by The Killers and Snow Patrol
Read More
| MTV Show Schedule

Tweet
Posted by Jesse Easley Categories: Accessories, Features, Reviews

We recently got the PS2 and Xbox versions of DreamGear's new i.Glow controller and wanted to share our thoughts. The DreamGear's i.Glow controller is a standard wireless controller with an extra kick - it lights up with interesting effects! Check out our mini review after the jump.
Click to continue reading Dreamgear i.Glow Wireless Xbox/PS2 Controller Mini Review
Tweet
Posted by Edwin Soto Categories: Portable/Mobile
Nintendo plans on bringing yet another touch-enabled application to the Nintendo DS, and this one is a real winner. Touch Dic. Sounds (not so) innocent enough, right? Touch Dic will include a dictionary, hence the "Dic" part, and a calculator. Leave it to the Japanese to continually come up with funny ways to say things. It is safe to say that the product will be rebranded if and when it hits the states. Gamecube Europe provides a link to the Japanese site that has been created for Touch Dic. Pokemon pr0n not included.
Read More
| Gamecube Europe

Tweet
Posted by Oscar M. Cantu Categories: Xbox 360
We've been drooling over the past "leaked" images for some time now. Well now you can salivate all over the full Xbox 360 in all its glory. Someone was able to snap some quick shots of the new Xbox at the L.A. unveiling last night – seems to me someone has been playing Splinter Cell a little too much. The Xbox 360 pictured has the hard drive attached on the top as previously speculated, white wireless controller, Xbox Live headset, a camera attachment and a remote control with a very interesting windows logo! Check out the images after the jump.
Click to continue reading XBOX 360 Full Images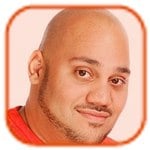 Tweet
Posted by Andru Edwards Categories: Features, Portable/Mobile, Wireless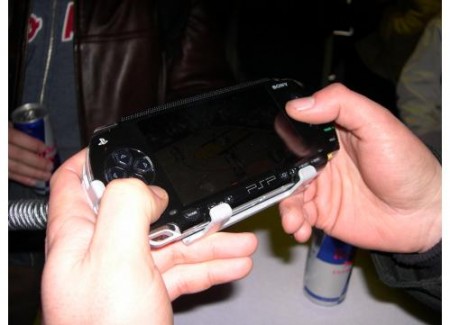 The PSP is one heck of a little game system that promises almost Star Trek-like wireless multi-player gaming. You can have a Wireless LAN gaming session with friends without having to carry a desktop PC, string Ethernet all over some dank basement, or worry about some loser running an aim-bot. But alas one of the problems of many PSP gamers is that not that many of one's friends have invested their two hundred and fifty bucks for a PSP of their very own. How cool would it be to throw your own public PSP wireless LAN party?
Click to continue reading How To: Throw A PSP WiFi LAN Party
© Gear Live Media, LLC. 2007 – User-posted content, unless source is quoted, is licensed under a Creative Commons Public Domain License. Gear Live graphics, logos, designs, page headers, button icons, videos, articles, blogs, forums, scripts and other service names are the trademarks of Gear Live Inc.